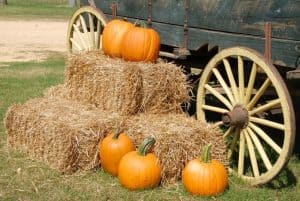 It's almost fall festival season! In previous years, we've posted the festivals separately to give you as much detail as possible. And we still will! But we thought it might be nice to also put together a list for those who like to plan ahead.
Many of the festivals are FREE (or cheap), but I threw in some other popular ones with higher price tags. You can decide whether or not they fit your budget. Keep in mind that free admission doesn't mean everything at the festival is free. There may be a fee for some of the activities (e.g., carnival rides and games), and food is almost never free.
There are so many festivals in KC that I'm sure we missed some. If you see something we left out, please leave a comment below and we'll add it as time allows.
If you're not doing this already, you can subscribe to Kansas City on the Cheap's daily emails (just one a day), and follow us on Facebook and Twitter. Want exposure for your business or event? Consider sponsoring this popular post. Email jhenryrn2@gmail.com.
September
DeSoto Days Festival
August 31-September 2, 2017
Location: Miller Memorial Park
Hours: TBD
Admission: FREE
World Series of Barbecue
September 1-2, 2017
Location: Kansas Speedway
Hours: TBD
Admission: $23 for adults; $8 for kids (11 and under)
Kansas City Irish Fest
September 1-3, 2017
Location: Crown Center Square
Hours: 5 to 11 p.m. on Friday, 11 a.m. to 11 p.m. on Saturday and Sunday
Admission: $10 on Friday, $12 on Saturday and Sunday for adults; $7 for kids (3-12)
Santa Cali Gon Days
September 1-4, 2017
Location: Independence Square
Hours: noon to 11 p.m. on Friday, 10 a.m. to 11 p.m. on Saturday and Sunday, 10 a.m. to 5 p.m. on Monday.
Admission: FREE
Kansas City Renaissance Festival
September 2-October 15, 2017
Location: 633 N 130th St., Bonner Springs, KS
Hours: 10 a.m. to 7 p.m.
Admission: $21.95 for adults; $19.50 for students/seniors (65+); $12.95 for kids (5-12)
Concordia Fall Festival
September 5-9, 2017
Location: Downtown Concordia
Hours: 6:30 p.m. on Tuesday, 5:30 to 7 p.m. on Wednesday, 5 to 10 p.m. on Thursday, 8:30 a.m. to 10 p.m. on Friday, 8 a.m. to 10:30 p.m. on Saturday
Admission: FREE
Old Settlers Days
September 7-9, 2017
Location: Downtown Olathe
Hours: Noon to 10 p.m. on Thursday, 10 a.m. to 10 p.m. on Friday, 9 a.m. to 8 p.m. on Saturday
Admission: FREE
Belton Fall Festival
September 8-9, 2017
Location: Main Street in downtown Belton
Hours: 4 to 10 p.m. on Friday, 9 a.m. to 9 p.m. on Saturday.
Admission: FREE
Grain Valley Fair
September 8-9, 2017
Location: Behind the Grain Valley Community Center
Hours: 10 a.m. to 11:30 p.m. on Friday, 9 a.m. to 11:30 p.m. on Saturday
Admission: FREE
Jesse James Festival
September 8-9, 14-17, 2017
Location: Jesse James Park, Kearney
Hours: See schedule
Admission: FREE
Swift Mile Street Festival
September 8-9, 2017
Location: Swift Avenue corridor, NKC
Hours: TBD
Admission: FREE
Art Westport
September 8-10, 2017
Location: Along the streets of Westport
Hours: 1 to 9 p.m. on Friday, 10 a.m. to 9 p.m. on Saturday, 11 a.m. to 5 p.m. on Sunday
Admission: FREE
Annunciation Greek Fest
September 8-10, 2017
Location: 12001 Wornall Road, Kansas City
Hours: 6 to 10 p.m. on Friday, noon to 10 p.m. on Saturday, noon to 6 p.m. on Sunday
Admission: FREE
Kansas City Juggling Festival
September 8-10, 2017
Location: Rockhurst High School
Hours: TBD
Admission: $5-$20
Kansas State Fair
September 8-17, 2017
Location:Kansas State Fairgrounds, Hutchinson
Hours: varies
Admission: $4 for kids and seniors; $7 for adults
Lenexa Spinach Festival
September 9, 2017
Location: Sar-Ko-Par Trails Park
Hours: 9 a.m. to 4 p.m.
Admission: FREE
Prairie Village Jazz Festival
September 9, 2017
Location: Harmon Park
Hours: 3 to 11 p.m.
Admission: $5 for adults; FREE for kids (<18)
Winefest: Independence Uncorked
September 9, 2017
Location: Bingham-Waggoner Estate
Hours: Noon to 6 p.m.
Admission; $25 in advance/$35 at the gate
Crossroads Music Fest
September 9, 2017
Location: 18th & McGee
Hours: 6 p.m.
Admission: $20 in advance/$25 at the gate for adults; FREE for kids (12 and under)
KC Beer Fest
September 9, 2017
Location: Kansas City Power & Light District
Hours: 3 to 6 p.m.
Admission: $40
Kansas City Chalk & Walk Festival
September 9-10, 2017
Location: Crown Center Square
Hours: 11 a.m. to 7 p.m. on Saturday, 11 a.m. to 5 p.m. on Sunday
Admission: FREE
Brush Creek Art Walk
September 15-17, 2017
Location: Country Club Plaza
Hours: TBD
Admission: FREE
Blue Springs Fall Fun Festival
September 15-17, 2017
Location: Downtown Blue Springs
Hours: Noon to 10 on Friday, 10 a.m. to 10 p.m. on Saturday, 10 a.m. to 6 p.m. on Sunday
Admission: FREE
Fiesta Hispana KC
September 15-17, 2017
Location: Barney Allis Plaza
Hours: TBD
Admission: FREE
Nehemiah Fest
September 15-17, 2017
Location: Smith's Ford Park (Smithville Lake)
Hours: TBD
Admission: FREE
Sunflower Art & Music Fest
September 15-17, 2017
Location: The Barn at Kill Creek Farm
Hours: Noon to 7 p.m. on Friday, 10 a.m. to 7 p.m. on Saturday, 10 a.m. to 5 p.m. on Sunday
Admission: FREE
Hero Fest
September 16, 2017
Location: Linden Square, Gladstone
Hours: 4 – 9:30 p.m.
Admission: FREE
Higginsville Country Fair
September 16, 2017
Location: Downtown Higginsville
Hours: all day
Admission: FREE
Riverside Music Fest (with 38 Special)
September 16, 2017
Location: E.H. Young Riverfront Park
Hours: 3 to 11 p.m.
Admission $25
Friends of Shawnee Town Arts & Crafts Fair & Fall Festival
September 16, 2017
Location: Shawnee Town
Hours: 9 a.m. to 4 p.m.
Admission: $1
Waldo Fall Festival
September 16, 2017
Location: 75th & Wornall
Hours: 10 a.m. to 5 p.m.
Admission: FREE
Hallmarket
September 16, 2017
Location: Crown Center Square
Hours: 10 a.m. to 5 p.m.
Admission: FREE
Fall Family Festival
September 16, 2017
Location: The Beanstalk Children's Garden
Hours: 10 a.m. to 3 p.m.
Admission: FREE
Park Palooza
September 17, 2017
Location: Theatre in the Park, Shawnee
Hours: 11 a.m. – 5 p.m.
Admission: FREE
Raymore Festival in the Park
September 21-23, 2017
Location: Memorial Park
Hours: TBD
Admission: FREE
Lee's Summit Oktoberfest
September 22-23, 2017
Location: Downtown Lee's Summit
Hours: 5 to 11 p.m. on Friday, 10 a.m. to 11 p.m. on Saturday, Noon to 4 p.m. on Sunday
Admission: FREE
Jamesport Heritage Day Festival
September 22-23, 2017
Location: Spillman Event Center
Hours: 9 a.m. to 4 p.m.
Admission: FREE
Plaza Art Fair
September 22-24, 2017
Location: Country Club Plaza
Hours: 5 to 10 p.m. on Friday, 10 a.m. to 10 p.m. on Saturday, 11 a.m. to 5 p.m. on Sunday
Admission: FREE
Liberty Fall Festival
September 22-24, 2017
Location: Downtown Liberty
Hours: 11 a.m. to 9 p.m. on Friday, 9 a.m. to 9 p.m. on Saturday, Noon to 4 p.m. on Sunday
Admission: FREE
Overland Park Fall Festival
September 23, 2017
Location: Downtown Overland Park
Hours: TBD
Admission: FREE
UNPlaza Art Fair
September 23-24, 2017
Location: Southmoreland Park
Hours: 10 a.m. to 6 p.m. on Saturday, 10 a.m. to 5 p.m. on Sunday
Admission: FREE
Louisburg CiderFest
September 23-24; September 30-October 1, 2017
Location: Louisburg Cider Mill
Hours: 8 a.m. to 6 p.m. on Saturday, 9 a.m. to 6 p.m. on Sunday
Admission: FREE
Wild West Days
September 23-24, 2017
Location: Mahaffie Stagecoach Stop & Farm
Hours: 10 a.m. to 4 p.m. on Saturday, 11 a.m. to 4 p.m. on Sunday
Admission: $5; kids 4 and under are free
American Indian Cultural Celebration
September 24, 2017
Location: Nelson-Atkins Museum of Art
Hours: 10 a.m. to 4 p.m.
Admission: FREE
Oktoberfest
September 28-October 1, 2017
Location: Westport
Hours: TBD
Admission: FREE
Oktoberfest
September 29, 2017
Location: Shawnee Civic Centre
Hours: TBD
Admission: FREE
Vintage Market Days
September 29-October 1, 2017
Location: Zona Rosa
Hours: 10 a.m. to 5 p.m. on Saturday, 10 a.m. to 4 p.m. on Sunday
Admission: $5
Gladfest
September 29-October 1, 2017
Location: Downtown Gladstone
Hours: 5 to 10 p.m. on Friday, 10 a.m. to 10 p.m. on Saturday, Noon to 4 p.m. on Sunday
Admission: FREE
Oktoberfest
September 30, 2017
Location: Belton Memorial Park
Hours: TBD
Admission: FREE
Dust Bowl Jamboree
September 30, 2017
Location: E. H Young Riverfront Park
Hours: 10 a.m. to 7 p.m.
Admission: FREE
Kansas Chocolate Festival
September 30, 2017
Location: Downtown Topeka
Hours: TBD
Admission: FREE
October
Summit Art Festival
October 6-8, 2017
Location: Downtown Lee's Summit
Hours: 4 to 8 p.m. on Friday. 10 a.m. to 8 p.m. on Saturday, Noon to 4 p.m. on Sunday
Admission: FREE
Greater Kansas City Japan Festival
October 7, 2017
Location: Johnson County Community College
Hours: 10 a.m. to 7 p.m.
Admission: $15 for adults; $10 for students; $5 for kids (6-12)
WaterFire
October 7, 2017
Location: Brush Creek
Hours: 7 to 10 p.m.
Admission: FREE
Scarecrow Festival
October 7, 2017
Location: Shawnee City Hall
Hours: 9 a.m. to Noon
Admission: FREE
Harvest Moon American Indian Festival
October 7, 2017
Location: Osage Trail Station Neighborhood
Hours: Noon to 10 p.m.
Admission: FREE
Applefest
October 7-8, 2017
Location: Downtown Weston
Hours: 10 a.m. to 6 p.m. on Saturday, 11 a.m. to 5 p.m. on Sunday
Admission: FREE
Shawnee Indian Mission Fall Festival
October 13-15, 2017
Location: Shawnee Indian Mission
Hours: 6 p.m. on Friday, 10 a.m. to 5 p.m. Saturday and Sunday
Admission: FREE
Weston Irish Festival
October 13-15, 2017
Location: O'Malley's Pub & Courtyard
Hours: 5 p.m. to midnight on Friday, 11 a.m. to midnight on Saturday, Noon to 10 p.m. on Sunday
Admission: $5 in advance; $10 at the gate
PorchFestKC
October 14, 2017
Location: Midtown KC
Hours: Noon to 5 p.m.
Admission: FREE
Harvest Festival
October 14, 2017
Location: Shoal Creek Living History Museum
Hours: 10 a.m. to 4:30 p.m.
Admission: $5 (Kids 5 and under FREE)
Lansing Fall Festival
October 14, 2017
Location: Angel Falls Trail
Hours: 10 a.m. to 3:30 p.m.
Admission: FREE
Lenexa Chili Challenge
October 20-21, 2017
Location: Old Town Lenexa
Hours: 6 to 10 p.m. on Friday, 10 a.m. to 3 p.m. on Saturday
Admission: FREE
Glow: A Jack-O-Lantern Festival
October 20-21, 2017
Location: Powell Gardens
Hours: 9 a.m. to 6 p.m.
Admission: $12 for adults; $5 for kids (5-12)
Pumpkins & Mums Fall Festival
October 21, 2017
Location: Downtown Excelsior Springs
Hours: TBD
Admission: FREE
Holiday Treasures Craft Festival
October 28, 2017
Location: Shawnee Civic Centre
Hours: 9 a.m. to 4 p.m.
Admission: FREE
November
Day of the Dead
November 5, 2017
Location: Nelson-Atkins Museum of Art
Hours: 10 a.m. to 4 p.m.
Admission: FREE