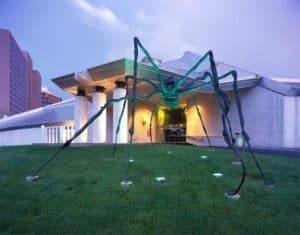 If you're not doing this already, you can subscribe to Kansas City on the Cheap's daily emails (just one a day), and follow us on Facebook and Twitter. Want exposure for your business or event? Consider sponsoring this popular page. Email jhenryrn2@gmail.com.
Looking for free things to do in Kansas City? Here are some options:
Art
Attractions
Birthday Treats
Classes
Museums
Tour 17 19th century buildings at the Shoal Creek Living History Museum at 7000 NE Barry Road in Kansas City, Missouri.
On the first full weekend of every month, Bank of America and Merrill Lynch customers can visit more than 150 museums nationwide for free as part of the Museums on Us program (Bank of America and Merrill Lynch credit or debit card required). Each card admits one person (photo ID also required).
Music
Tours (Call for days and times)
Cool Spaces
View the city from City Hall Observation Deck. City Hall is at 414 E 12th St. Kansas City
Other
More Free and Cheap Things To Do in Kansas City:
Subscribe to our free daily newsletter to be notified of all the free Kansas City events and deals. Sign up here.