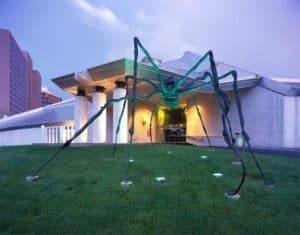 If you're not doing this already, you can subscribe to Kansas City on the Cheap's daily emails (just one a day), and follow us on Facebook and Twitter. Want exposure for your business or event? Consider sponsoring this popular page. Email ads@kansascityonthecheap.com.
Looking for FREE things to do in Kansas City? Here are some options:
Art
Admission is always free to the Nelson-Atkins Museum of Art at 4525 Oak Street in Kansas City, Missouri. There may be a charge for special exhibitions. On the 3rd Thursday of every month, the museum holds a Third Thursday: Not So Quiet Night at the Museum event from 6:00 to 9:00 p.m. Admission is free (adults only). This event includes live music, free programs, art activities, and more. Every Saturday and Sunday from 1 to 4 p.m., the museum also offers FREE activities for all ages.
The Kemper Museum of Contemporary Art at 4420 Warwick Boulevard in Kansas City, Missouri is always free. On the 3rd Saturday of every month, they hold a Scavenger Saturdays event for families.
The first Friday of every month galleries and art studios in the Crossroads District are open with free admission from 5 p.m. to 9 p.m.. to showcase local and national artists.
On the third Friday of every month, the Englewood Station Arts District has a free art walk from 5 p.m. to 9  p.m. There is also live entertainment, music, and artists demonstrations.
Attractions
The Country Club Plaza, which  is modeled after Seville Spain, is one of Kansas City's major tourist attractions. Although it's considered an upscale shopping district, it's a beautiful place to go walk around when the weather is nice, or grab a bite to eat out on the patio.
The Crown Center Shops are an interesting mix of shopping, dining, and kids' activities. Most of the year, they also have free, interactive exhibits for small children.
It's free to go in and look around Union Station, but there's a fee for some of the attractions.
The Kansas City Power & Light District is mostly made up of bars and restaurants. There's also a huge courtyard area in the middle where they throw holiday parties, have tons of free concerts, and have watch parties for sporting events.
The City Market is an open-air market that features an eclectic mix of restaurants, shopping, entertainment, and attractions. At the market, you'll find a variety of fresh produce, meat, specialty groceries, flowers, and gift items. They also host concerts, festivals, and other special events.
Designed to depict a turn-of-the-century family farm, the Deanna Rose Children's Farmstead has tons of animals, a mining camp, a dairy barn, an ice cream parlor, a fishing pond, play areas, pony rides, and more. Admission is free from 2 p.m. to closing Monday through Thursday; $3 from 9 a.m. to 2 p.m., Monday through Thursday as well as Fridays, Saturdays, Sundays, and holidays. Kids under the age of 2 are always free.
Birthday Treats
Get free stuff on your birthday.
Classes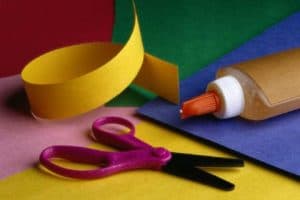 Every second Saturday of the month, Google Fiber hosts a free Coder Dojo KC class for kids ages 7-17 from 9 am to noon. Register here.
Kaleidoscope at Hallmark offers free art sessions for kids ages 5-12 and family sessions for all ages. Call 816-274-8301 for dates and times.
Try variety of free classes and activities for all age groups at The Kansas City Public Library and Mid Continent Public Libraries
The Apple store at the Country Club Plaza offers free hands-on workshops on a variety of Apple products
The Home Depot has free kids' workshops from 9 a.m. to noon the first Saturday of each month
Michael's stores in Kansas City, Overland Park, Shawnee and Lee's Summit offer free crafty classes. Check individual locations for dates and times.
Lowes' has free Build and Grow Workshops for kids at 10 a.m. on Saturdays once or twice a month.
Williams-Sonoma has  free cooking technique classes for adults . Times vary by location.
Pottery Barn has free design classes once or twice a month on Sundays. Times vary by location.
Museums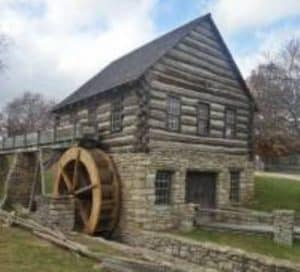 Tour 17 19th century buildings at the Shoal Creek Living History Museum at 7000 NE Barry Road in Kansas City, Missouri.
On the first full weekend of every month, Bank of America and Merrill Lynch customers can visit more than 150 museums nationwide for free as part of the Museums on Us program (Bank of America and Merrill Lynch credit or debit card required). Each card admits one person (photo ID also required).
Music
One of the many things Kansas City is known for is great jazz music, and there are many places where you can listen to live jazz for free.
Tours (Check directly for days and times)
Boulevard Brewing Co., 2501 Southwest Blvd. Kansas City, Missouri
Federal Reserve Bank of Kansas City, 1 Memorial Drive, Kansas City Missouri
Hallmark Visitors Center, 2501 McGee Tfwy., M.D. #132, Kansas City, Missouri
The Roasterie, 1204 W 27th Street, Kansas City, Missouri. This one is actually $5 but still worthwhile.
Cool Spaces
View the city from City Hall Observation Deck. City Hall is at 414 E 12th St. Kansas City
Other
Kids can get free airplane rides from volunteer pilots in the Young Eagles program.
More Free and Cheap Things To Do in Kansas City:
Subscribe to our free daily newsletter to be notified of all the free Kansas City events and deals. Sign up here.