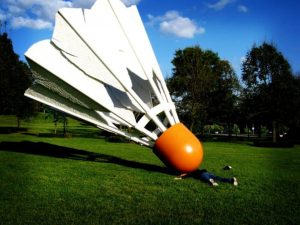 There are so many free and cheap things to do in Kansas City, it was hard to decide what to include on this list. But I figure I can always add more later, so do check back.
If you're not doing this already, you can subscribe to Kansas City on the Cheap's daily emails (just one a day), and follow us on Facebook and Twitter. Want exposure for your business or event? Consider sponsoring this popular post. Email ads@kansascityonthecheap.com.
These are my top picks for fun things to do in Kansas City. As an added bonus, they won't bust your budget.
Visit the Plaza. The Country Club Plaza, which is modeled after Seville Spain, is one of Kansas City's major tourist attractions. Although it's considered an upscale shopping district, it's a beautiful place to go walk around when the weather is nice, or grab a bite to eat out on a restaurant patio. Even though it's considered upscale, it has a great mix of restaurants and bars, many of which are very affordable (and most of them have happy hours).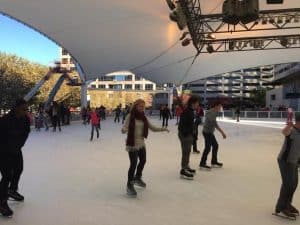 Stroll through the Crown Center Shops. The Crown Center Shops are an interesting mix of shopping, dining, and kids' activities. Most of the year, they also have free, interactive exhibits for small children. They also have an outdoor ice terrace in the winter. Tickets for the ice terrace are $6 (free for adults over age 60 and children age 4 and under) plus $3 for skate rental.
Take the kids to Kaleidoscope. Kaleidoscope is located in the Crown Center shops. At Kaleidoscope, kids can make art with left-over materials from Hallmark's manufacturing processes. Admission is free.
Browse through the Nelson-Atkins Museum of Art. The Nelson-Atkins Museum of Art features traveling exhibitions in addition to its own collection of more than 33,500 objects (the photo of the shuttlecock above is courtesy of the museum). Admission to the museum is free. They also offer free audio-guided tours.
Visit Union Station. It's free to go in and look around Union Station, but there's a fee for some of the attractions. One of Union Station's most popular attractions is Science City, a science center with interactive exhibits. Kids can train to be makers, dig for fossils, and ride a bicycle 30 feet off the ground. Tickets are $13.25. They also have rotating exhibits at Union Station (price varies by exhibit).
Visit the Kansas City Power & Light District. The Power & Light District is mostly made up of bars and restaurants. There's also a huge courtyard area in the middle where they throw holiday parties, have tons of free concerts, and have watch parties for sporting events.
Listen to some live jazz. One of the many things Kansas City is known for is great jazz music, and there are many places where you can listen to live jazz for free.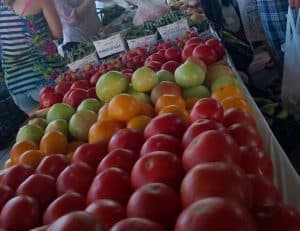 Visit the City Market. The City Market is an open-air market that features an eclectic mix of restaurants, shopping, entertainment, and attractions. At the market, you'll find a variety of fresh produce, meat, specialty groceries, flowers, and gift items. They also host concerts, festivals, and other special events.
Go to a ball game. The Kansas City T-Bones are a minor league baseball team; they play in Kansas City, Kansas. Tickets start at $6.50 for lawn seats; $9 for bleacher seats. Parking is FREE.
Take the kids to the Deanna Rose Children's Farmstead. Designed to depict a turn-of-the-century family farm, the Deanna Rose Children's Farmstead has tons of animals, a mining camp, a dairy barn, an ice cream parlor, a fishing pond, play areas, pony rides, and more. Admission is $2 from 9 a.m. to 2 p.m. Monday through Thursday (free after 2 p.m.); $2 all day on Saturdays, Sundays, and holidays.
Eat some barbecue. Kansas City barbecue is famous nationwide. Here are some of our favorite barbecue places (photo from Joe's Kansas City Bar-B-Que).
Go to the theater. There are tons of great theaters in Kansas City. Here are some reasonably inexpensive options:
More Free and Cheap Things To Do in Kansas City:
Subscribe to our free daily newsletter to be notified of all the free or cheap Kansas City events and deals. Sign up here.