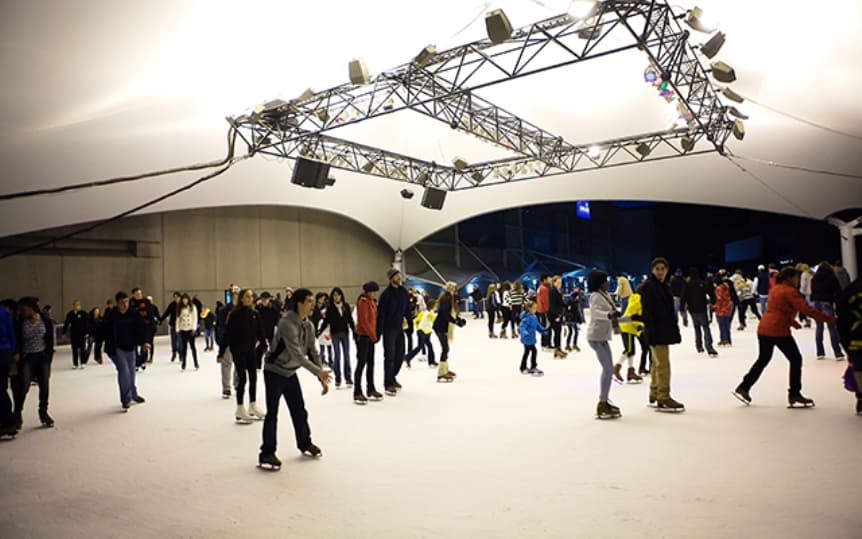 On Tuesdays during the 2017-2018 season, two skate for the price of one at Crown Center Ice Terrace after 5 p.m. (The rink is open until 9 p.m. weekdays.) No coupon required. Skate rental is not included in the price of admission, but that's only $3.
General admission is $6; FREE for adults 60+ and children 4 and under.
Crown Center Ice Terrace is located at 2450 Grand Boulevard in Kansas City, Missouri.
This year's season ends March 14, 2017.