We all know there's plenty to do in Kansas City when the weather's nice, but sometimes the winter months seem to drag on and on. There's actually a lot more to do here in the winter than you may realize, and much of it is FREE and/or cheap. This is true for both kids and adults.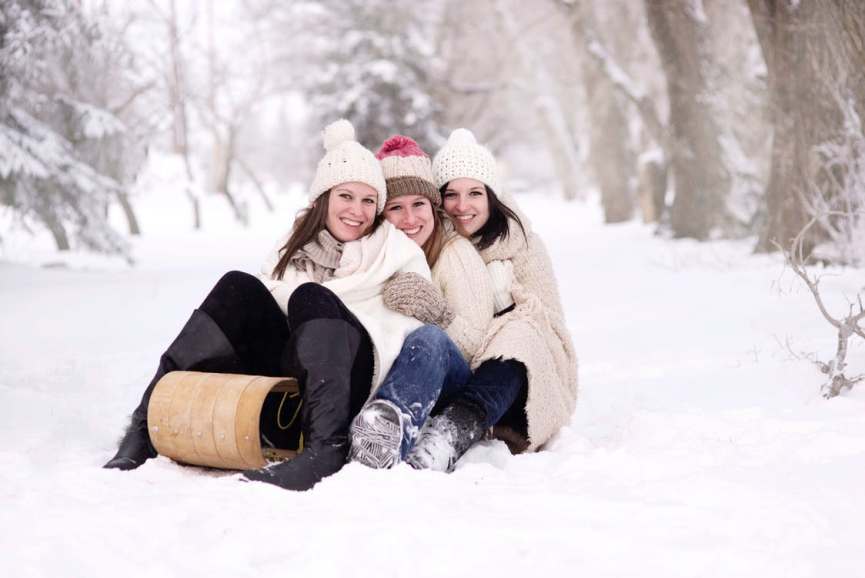 Here's what I've found so far for winter fun. Leave a comment below if you know of any you think I should add.
Make sure you don't miss any upcoming deals by subscribing to Kansas City on the Cheap's daily emails (just one a day), and following us on Facebook and Twitter.
Want us to highlight your business or event or give it a prime spot at the top of this list? Email me about sponsoring this popular post: ads@kansascityonthecheap.com.
Art
Kemper Museum of Contemporaty Arts
The Kemper Museum of Contemporary Art is always FREE. It boasts "a rapidly growing permanent collection of modern and contemporary works of artists from around the world."
The museum hosts a variety of exhibits, lectures, workshops and FREE creative programming for all ages. Find more details here.
Nelson-Atkins Museum of Art
Admission is always FREE to the Nelson-Atkins Museum of Art. There may be a charge for special exhibitions. Every month, the museum holds a Third Thursday event for adults from 6 to 9 p.m. Admission is FREE. They also have FREE teen events, and every weekend, there's FREE Weekend Fun with activities for all ages.
Classes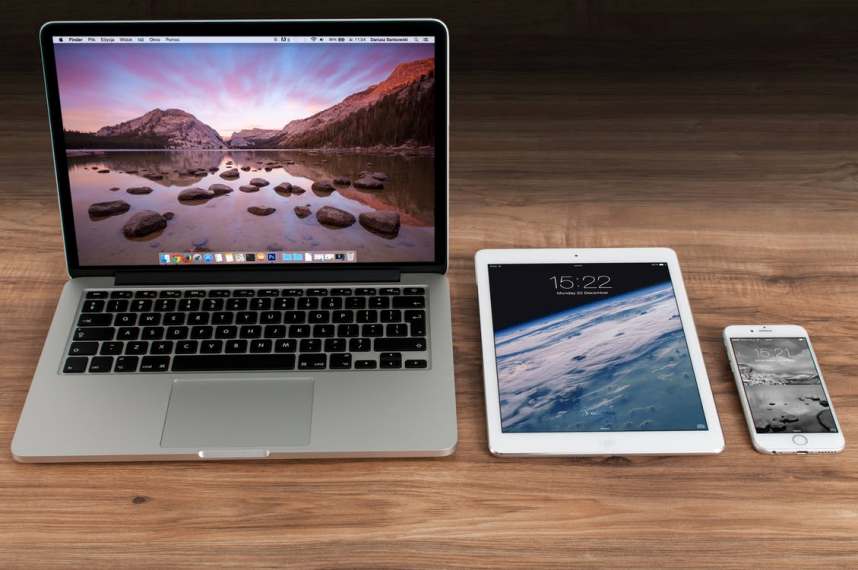 FREE Apple Workshops
The Apple store at the Country Club Plaza offers FREE hands-on workshops on a variety of Apple products.
FREE Music Lessons
Guitar Center offers a variety of FREE music and recording lessons throughout the year.
FREE Miscellaneous Classes
Try variety of FREE classes and for all age groups at The Kansas City Public Library and Mid Continent Public Libraries.
FREE Self-Defense Classes
In honor of Ali Kemp, a Kansas City area teen who was murdered while working at a Leawood swimming pool in 2002, the T.A.K.E. Foundation offers FREE hands-on self defense courses to women and girls of all ages.
DIY & Craft Activities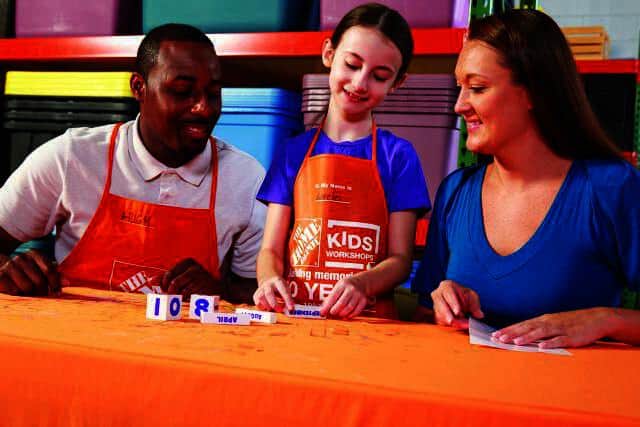 The Home Depot has FREE DIY classes and FREE kids' workshops each month.
At Kaleidoscope, kids can make art with left-over materials from Hallmark's manufacturing processes. Admission is FREE.
Lakeshore Learning has FREE craft activities for kids from 11 a.m. to 3 p.m. almost every Saturday.
Kansas City area Michaels stores offer FREE or cheap crafty classes for both kids and adults. Schedules vary by location.
Ice Skating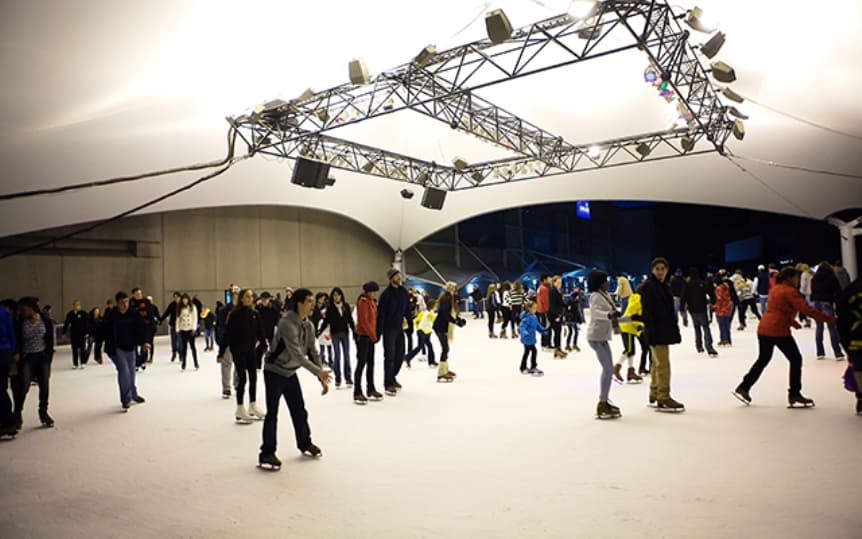 Centerpoint Community Ice (Independence): Adult tickets are $7 for Independence residents; $8 for non-residents ($6/$5 for kids 12 and under and seniors 55+); $3 for skate rental.
Crown Center Ice Terrace (Kansas City): Tickets are $7 (FREE for adults over age 60 and children age 4 and under); $3 for skate rental. On Tuesdays, get one FREE admission with one full-price paid admission after 5 p.m. You'll both have to pay for skate rental or bring your own.
The Ice at Park Place (Leawood): Tickets are $8 for all ages; $3 for skate rental. Find Ice at Park Place discounts.
Kansas City Ice Center (Shawnee): Tickets are $8; $4 for seniors (60+); FREE for kids 4 and under. Skate rental is $4. Kids 4 and under get FREE skate rental.
Linden Square Ice Rink (Gladstone): Tickets are $5 per person on Friday and Saturday and $3 per person on Sunday (admission includes skate rental); kids 4 and under are FREE.
Line Creek Community Center (Kansas City): Tickets are $6; $2 for skate rental.
Jazz Music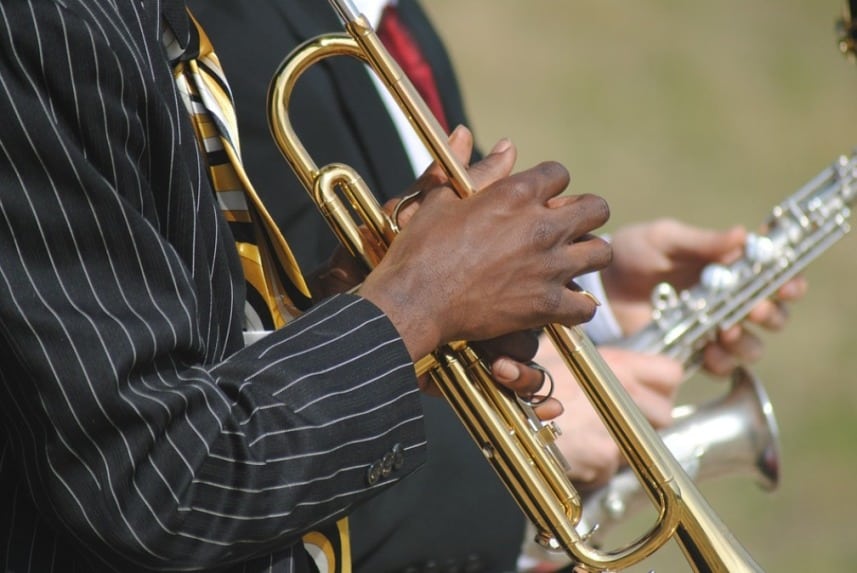 There are plenty of places in Kansas City where you can listen to live jazz for FREE (you will need to buy drinks and/or food, of course).
Movies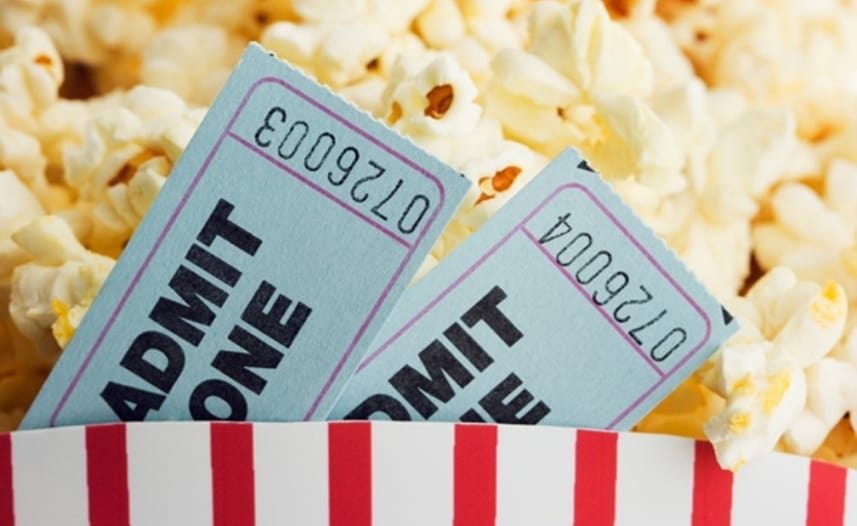 A lot of Kansas City movie theaters offer discounts on movies and/or concessions, depending on when you go and whether or not you're a rewards member.
Museums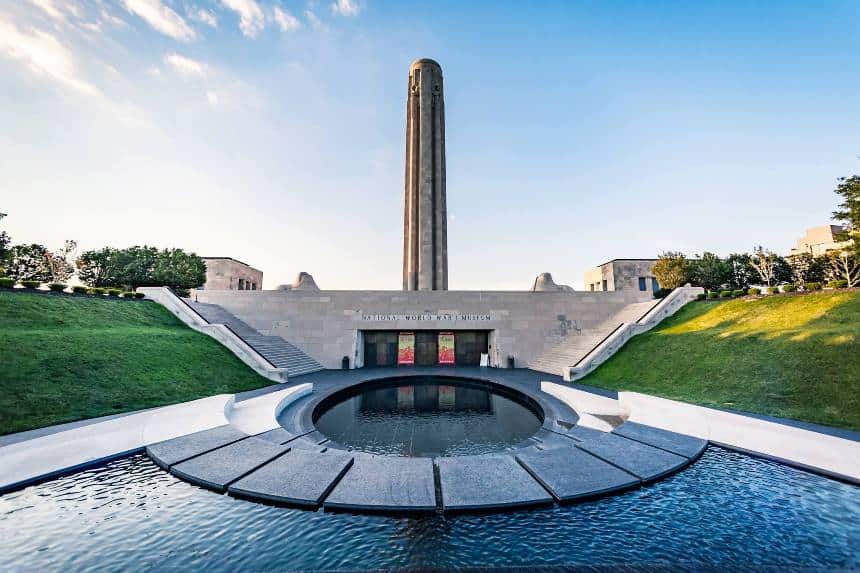 Kidscape at the Johnson County Museum is a 3,500 square foot hands-on history exhibit that allows kids to travel back in time. They'll get to see what it was like to work on a farm, perform at a theater, teach in a school, deliver mail, take care of patients at a hospital, or fry up some burgers at the KidScape diner. Admission is $5 for adults; $4 for seniors (60+); $3 for kids (1-17).
The Harry S. Truman Presidential Library & Museum was established to preserve the papers, books, and other historical materials relating to former President Harry S. Truman. The museum has both permanent and temporary exhibits. Admission is $8 for adults; $7 for seniors (65+); $3 for kids (6-15); FREE for kids 5 and under.
The National WWI Museum and Memorial is America's only museum dedicated to sharing WWI stories through the eyes of those who lived through the "Great War". It includes interactive displays, thought-provoking films, eyewitness testimonies, and one of the largest collections of WWI artifacts in the world. Admission is $16 for adults; $14 for seniors (65+) and students (18+ with ID); $10 for kids (6-17); FREE for kids under 6. Everyone gets in for $8 on Wednesdays. Click here for additional discounts.
Science City at Union Station is a science center with interactive exhibits where kids can train for careers in science, technology, engineering, and math-related fields. They can also dig for fossils, become makers, watch science demos, and more. Tickets are $13.25 per person.
The Wonderscope Children's Museum of Kansas City provides fun, dynamic exhibits and programs that integrate the arts, sciences, and literature for kids ages eight and under, their parents, and teachers from across the Kansas City area. Tickets are $8 for ages 2-63; $7 for ages 64+; and FREE for kids under 2.
On the first full weekend of every month, Bank of America and Merrill Lynch customers can visit more than 150 museums nationwide for FREE as part of the Museums on Us program (Bank of America and Merrill Lynch credit or debit card required). Each card admits one person (photo ID also required). Participating Kansas City museums include Science City and the WWI museum.
Storytimes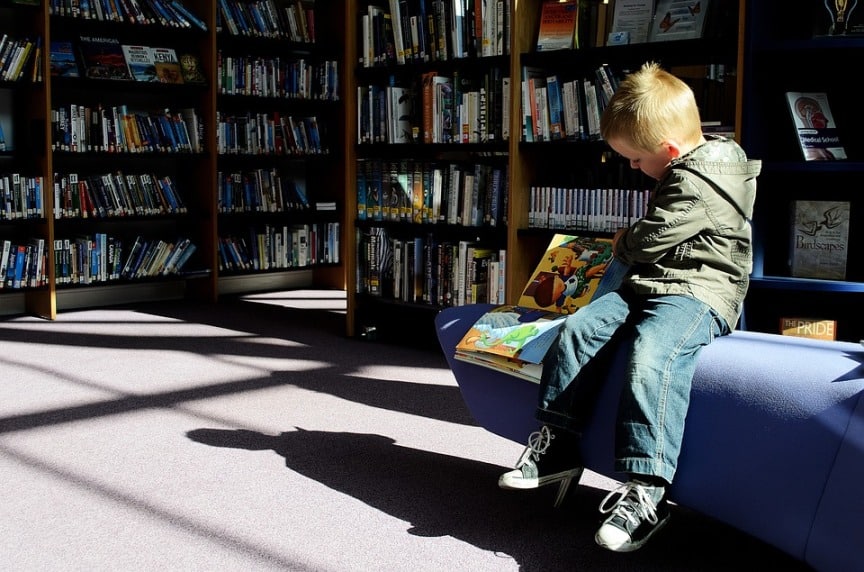 Many of the Kansas City area Barnes and Noble stores periodically offer FREE storytimes. Click here for upcoming events.
The Kansas City Public Library and Mid Continent Public Libraries offer FREE weekly storytimes.
Theater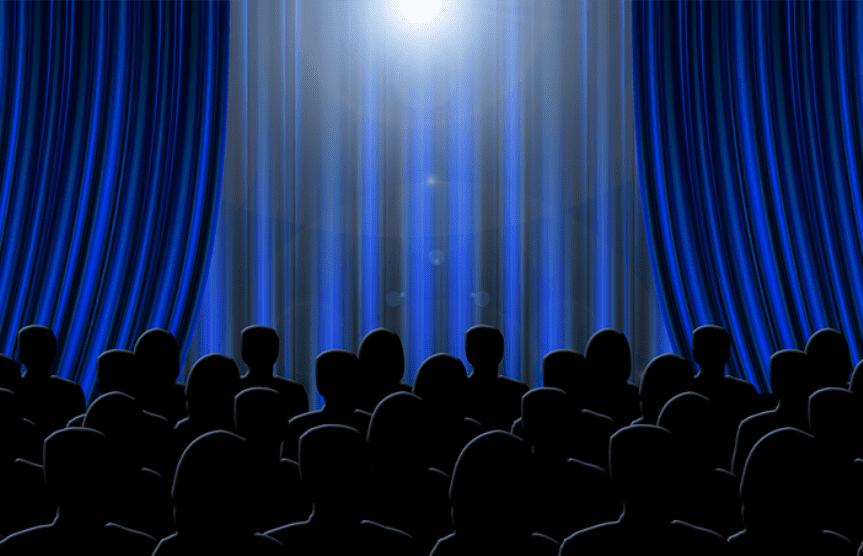 There are tons of great theaters in Kansas City! Here are some reasonably inexpensive options.
*Tip: You can often find big discounts for Kansas City shows on Groupon.
Comedy
Other Theater
The Coterie: Tickets are $15-17 for adults; $11-$12 for kids under 19 and seniors (60+).
Martin City Melodrama: Tickets are currently $13.99 for adults; $11.99 for kids (10 and under): $12.99 for seniors (65+). They may vary by show.
Theatre for Young America: Most general admission tickets are $11, but they do have a few shows with higher price tags.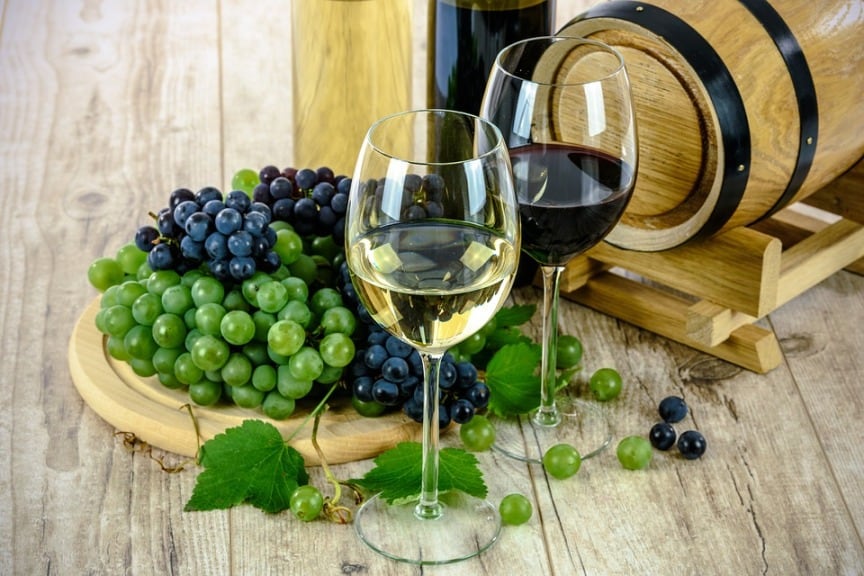 Tours (Call for days and times)
Wineries, Breweries & Distilleries: There are a number of places in and around Kansas City where you can go take a tour of a winery, brewery, or distillery. Some offer FREE tastings; others charge a small fee.
Federal Reserve Bank of Kansas City: The Money Museum offers FREE walk-in self-guided tours.
Hallmark Visitors Center: Learn how a teenager from Nebraska tucked two shoeboxes of postcards under his arms and set out to create an iconic Kansas City company. Admission to the Visitors Center is FREE.
Need More Free and Cheap Things to Do in Kansas City? Try these posts: