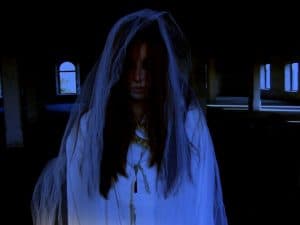 The Kansas City haunted houses begin opening in mid-September, so I put together a list of local haunts and prices* for you, plus any discounts I could find. Make sure you like your favorites on Facebook and follow them on Twitter, as some may post discounts throughout the season.
If you have any questions about a specific haunted house, price, or discount, please contact the haunted house directly. I don't work for any of them, so I probably won't have the answer.
Also, if you know of any I've missed, please leave a comment below, and I'll add them as time allows.
*Taxes and service fees are not included in the prices below.
If you're not doing this already, you can subscribe to Kansas City on the Cheap's daily emails (just one a day), and follow us on Facebook and Twitter. Want exposure for your business or event? Consider sponsoring this popular post. Email jhenryrn2@gmail.com.
Missouri
Higginsville
DeadlyCorn's Haunted Corn Maze
Location: 18141 Ozark Lane
Cost: $10
Click here for discount (40%)
Kansas City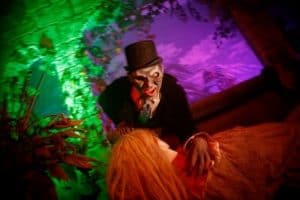 The Beast, The Edge of Hell, Macebre Cinema
Location: West Bottoms
Cost/discounts:
Single tickets are $27 on any open night during the 2017 season. Stop by Hen House on your way out (call first to make sure they're in stock), and you can pick up a $5 coupon. Coupons are not accepted on Saturdays in October or on Halloween. You can use them for single or combo tickets.
A combo ticket that'll get you into the Edge of Hell and The Beast will cost you $45. So if you're going to both, you'll save $9 if you buy the combo ticket instead of buying those tickets separately.
A Triple Haunt Pass that'll get you one-time entry into The Edge of Hell, The Beast, and Macabre Cinema will cost you $65. Buying those tickets separately would cost you $81, so you'll save $16 by buying the season pass.
Halloween Haunt
Location: Worlds of Fun
Cost/discounts: FREE with Worlds of Fun admission.
Gieseke Farms Haunted Hayride
Location: 4225 NW 56th Street
Cost: $7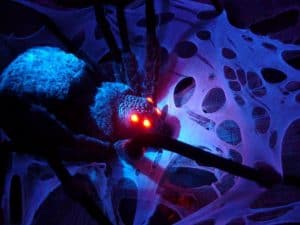 Haunted House Kansas City
Location: 11516 N. Bristol Avenue
Cost: FREE; donations accepted
Maple Woods Haunted Barn
Location: 2601 NE Barry Road
Cost: $5 for MCC students; $7 for non-students
Spirits of Wornall Ghost Tours & Paranormal Invesigations
Location: John Wornall House
Cost (Ghost Tours): $15
Cost (Paranormal Investigations): $50
Independence
Yard of Terror
Location: 2704 S. Maybrook
Cost: FREE; Donations accepted.
Mount Washington Manor
Location: 9515 E. Independence Ave
Cost: $10 for adults; $5 for kids (12 and under)
Click here for discount (up to 42% off).
Lee's Summit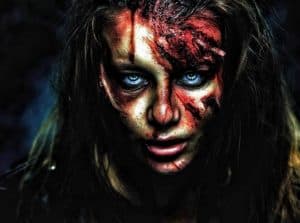 Paradise Park Haunted Attractions
Location: 1021 NE Colbern Road
Cost/discounts:
Living Dead Haunted House: $10
Escape the Living Dead: $7
Zombie Attack Hayrides: $15
Infection at Operation Laser Tag: $15
Get a combo pass for all four haunted attractions for $34.99. So if you're going to go to all four anyway, you'll save $12 by choosing the combo pass option.
Haunted Maze & Hayride
Location: Sylvia Bailey Park
Cost: $5
Kansas
Kansas City
Trails of Terror
Location: 3332 N. 83rd Street
Cost: FREE; donations accepted
Bonnor Springs
3rd Street Asylum
Location: 3rd Street & Cedar
Cost: $25
Exiled: Trail of Terrors (haunted forest)
Location: 12829 Loring Rd
Cost: $25
Gardner
Toynbee's House of Horrors
Location: 35753 W. 146th Street
Cost: $15
Overland Park
Hemlock Hill House
Location: 7822 Hemlock Street
Cost: FREE; donations accepted
Leavenworth
Fort Leavenworth Haunted Tour
Location: Old Disciplinary Barracks
Cost: $15