Haunted houses in Kansas City provide plenty of thrills for those that like their Halloween fun on the scary side.
If you want to scream, feel chills or get a good fright there are several haunted houses (and more) swinging the doors open to unleash ghosts, goblins and evil spirits – all in the name of a good time.
Our list of Kansas City haunted houses and ghost tours includes prices and any discounts we can find.
Some of these Halloween activities cost more than what we typically promote on our site. We've included them so you have a full look at what is happening for Halloween in Kansas City. Also, we think some people may be willing to splurge on scary of family-friendly entertainment options this Halloween season.
If you know of any fun or frightening Halloween activities in Kansas City, drop us a note at news@kansascityonthecheap.com. We'll add them to our list for free.
Follow the links for more information. If you have any questions about a specific haunted house, price, or discount, please contact the haunted house directly. We don't work for any of them, so we probably won't have the answer.
Don't be haunted by missed deals and discounts. Instead, subscribe to Kansas City on the Cheap's emails (no more than one a day). You can also follow us on Facebook and Twitter.
Whether you like your fun spooky, scary or seasonal, be sure to check out our other Kansas City fall and Halloween fun posts:
Kansas City Pumpkin Patches, Corn Mazes & Hayrides
Kansas City Halloween Parades, Parties & Other Happenings for Kids
Dog-Friendly Halloween Events in Kansas City
Free and Cheap Trick-or-Treating in Kansas City
Free and Cheap Kansas City Halloween Parties and Events for Adults
Kansas City Halloween Food Discounts and Freebies
Halloween Movies Showing in Kansas City
Kansas City Haunted Houses and Ghost Tours 2022
Get your fill of screams and spooky thrills at these Kansas City haunted houses and ghost tours.
1401 W 13th Street
Kansas City, MO
Come scream in the West Bottoms at Kansas City's long-time and award winning haunted houses.
Open: Friday and Saturday nights September 16 – November 5, plus Monday, October 31, 2022.
Doors open at 7:30 p.m., closing times vary
Admission:
Single tickets for just one house start at $27 (plus taxes and fees)
Combo tickets for both haunted houses start at $45 (plus taxes and fees)
Find out more information about The Beast and Edge of Hell haunted house experience, including any discounts we've dug up.
217 North Main Street
Independence, MO
Different types of tours bring together history and haunting at the 1859 Jail Museum in Independence, MO. Beware, this event has sold out several years in a row.
Tour Dates: Select weekend nights beginning October 1-29, 2022.
Admission: $25-$75
Find out more information about the 1859 Jail Ghost Tours and Ghost Hunts, including how to purchase tickets to these unique Halloween activities.
12829 Loring Road
Bonner Springs, KS
Exiled Trail of Terrors is a one-of-a-kind Kansas City Halloween attraction. Participants traverse a one-mile hike on a rugged dark trail through a forest filled with horrors and fears.
Open: Friday and Saturday evenings September 30 – October 29, 2022. Hours vary slightly by weekend.
Admission: $40 Fridays; $50 Saturdays.
Find more information here about Exiled Trail of Terrors.
8201 State Line Road and 6115 Wornall Road
Kansas City, MO
Two of the most haunted locations in Kansas City, the Alexander Majors House and John Wornall House, are the site for a variety of Halloween time ghost tours. Choose from a traditional spooky tour for adults, a kids-themed jaunt and a unique Victorian architectural journey.
A one-hour tour touching on stories of ghostly sightings at this historical venue with a reputation of being one of the most haunted locations in Kansas City.
Tour Dates: Multiple dates and times during the month of October.
Admission: Varies by the type of tour chosen, but ranges from $10 to $15 per person. The kids-themed ghost tour activity has a cap at $30 per family.
Check here for more information about Alexander Majors Ghost Tours happening this Halloween season in Kansas City.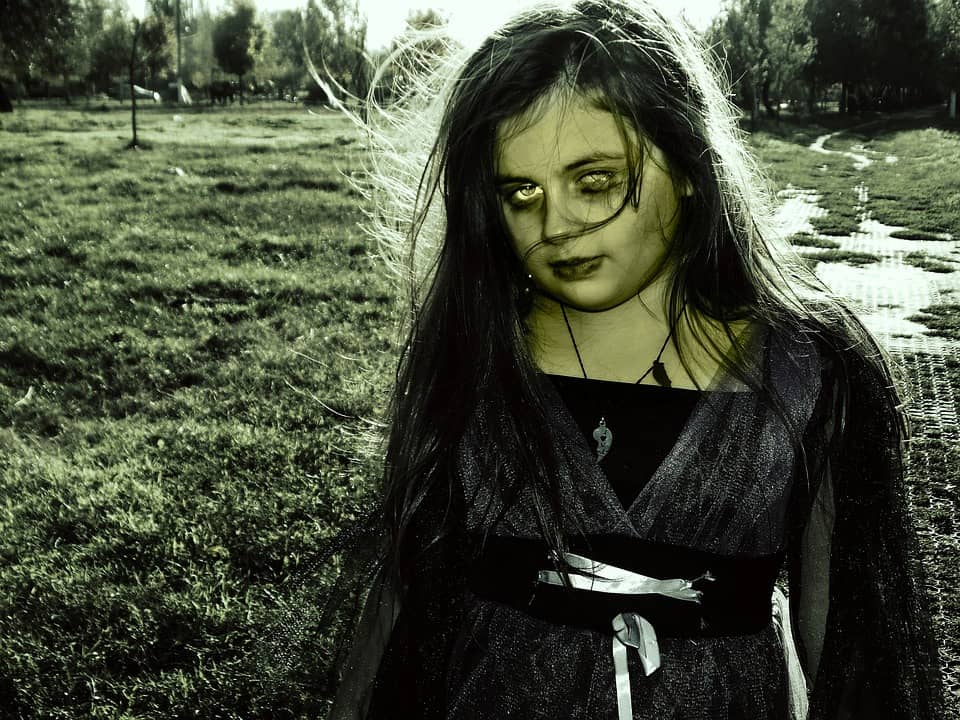 Photo: DepositPhotos
11516 N. Bristol Avenue
Kansas City, MO
Haunted House Kansas City is a FREE local haunted house that boasts generating no fewer screams and laughs than the biggest of professional haunted houses. There is no blood or gore in Haunted House Kansas City to ensure a positive family experience. Guests have the option of three levels of fear: dead, medium scary, and TRAUMA!
While FREE, Donations are appreciated and go directly to the Metropolitan Youth Orchestra of Kansas City. This is the 19th season for Haunted House Kansas City.
Dates: October 28, 29 and 31 from 7 to 10 p.m.
Admission: FREE
4545 Worlds of Fun Avenue
Kansas City, MO
One of Kansas City's most popular attractions, Worlds of Fun, transforms into a haunted landscape during select weekends in September and October. Multiple venues in the park are staged for professional-level frightening fun.
Open: September 16 – October 29 (select nights; park hours vary)
Admission: Tickets start at $39.99. Prices vary by date.
Check here for more information about Worlds of Fun Halloween Haunt.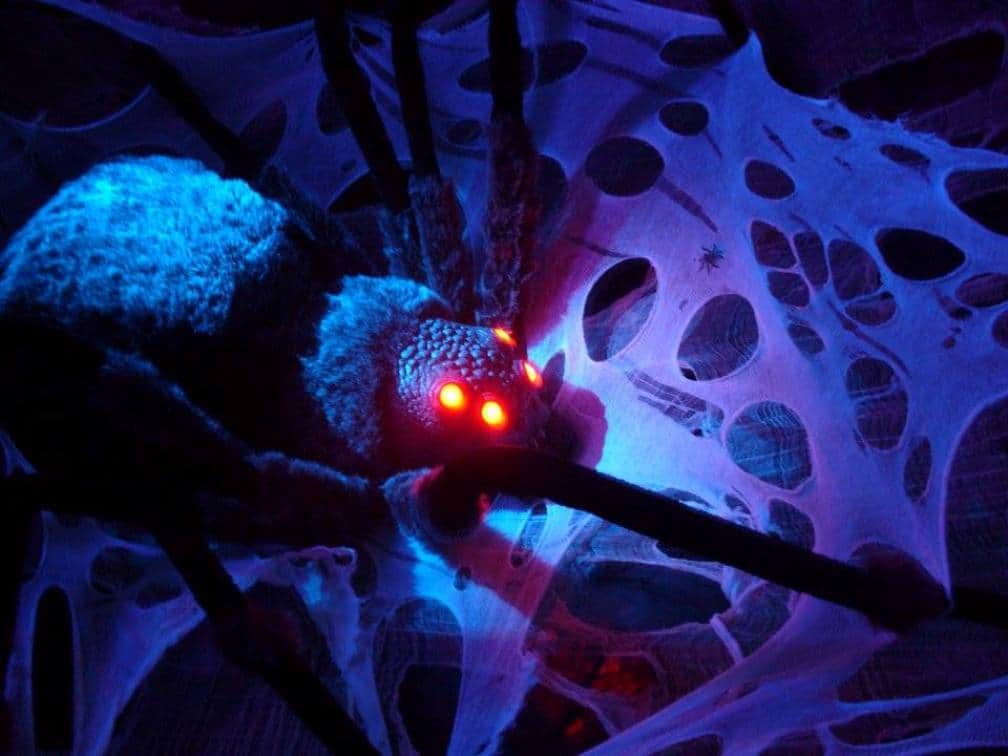 2704 S. Maybrook
Independence, MO
Outdoor haunted Halloween attraction at a Halloween lover's private residence.
Dates: Fridays and Saturday in October from 7 to 10 p.m.
Admission: Suggested donation of $1-$5 per person.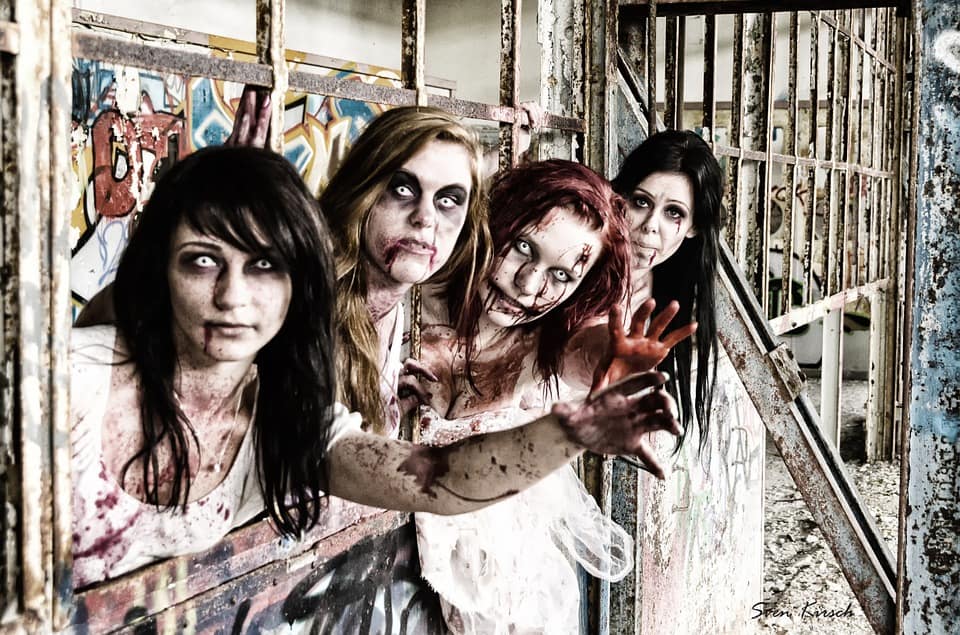 Photo: DepositPhotos
Upcoming Kansas City Halloween Events & Activities