Here's a list of 2017 Kansas City Halloween Happenings (look for our separate trick-or-treating post coming soon). Some of these events are for children; others are for adults. We've separated them into categories so you can more easily find what mosts interests you. We'll be adding events as we find them, so make sure you check back often. And if you know of any we've missed, please leave a comment below; we'll add them as time allows.
You might also be interested in our separate posts on Kansas City Pumpkin Patches, Corn Mazes & Hayrides and Kansas City Haunted Houses & Discounts.
If you're not doing this already, you can subscribe to Kansas City on the Cheap's daily emails (just one a day), and follow us on Facebook and Twitter.
Want us to highlight your event or give it a prime spot at the top of this list? Email me about sponsoring this post: jhenryrn2@gmail.com.
Parades
Boos, Barks & Badges Halloween Parade
October 28, 2017
Location: Downtown Lee's Summit
Hours: 10 a.m. to 1 p.m.
Admission: FREE
Independence Halloween Parade
October 28, 2017
Location: Independence Square
Hours: 10 to 11:30 a.m.
Admission: FREE
Kids' Activities
Great Pumpkin Fest
September 16-October 29 (weekends only)
Location: Worlds of Fun
Hours: All Day
Admission: FREE with paid park admission
Enchanted Forest
October 20-21, 27-28
Location: George Owens Nature Park
Hours: 7 to 9 p.m.
Admission: $3
Night of the Living Farm
October 20-21, 27-28
Location: Deanna Rose Children's Farmstead
Hours: 6 to 9 p.m.
Admission: $10
Haunted Maze and Hayride
October 20-21, 27-28
Location: Sylvia Bailey Farm Park
Hours: 7 to 10 p.m.
Admission: $5
Pumpkins on Parade
October 21, 2017
Location: Cave Springs Park
Hours: 4:30 to 9 p.m.
Admission: FREE
Enchanted Forest
October 26, 2017
Location: Sar-Ko-Par Trails Park
Hours: 5:30 to 8:30 p.m.
Admission: FREE
Halloween Boo Bash
October 27, 2017
Location: Plaza Library
Hours: 6:30 p.m.
Admission: FREE
Spookfest
October 28, 2017
Location: Union Station
Hours: 5 to 8 p.m.
Admission: $8 ($6 for Union Station members)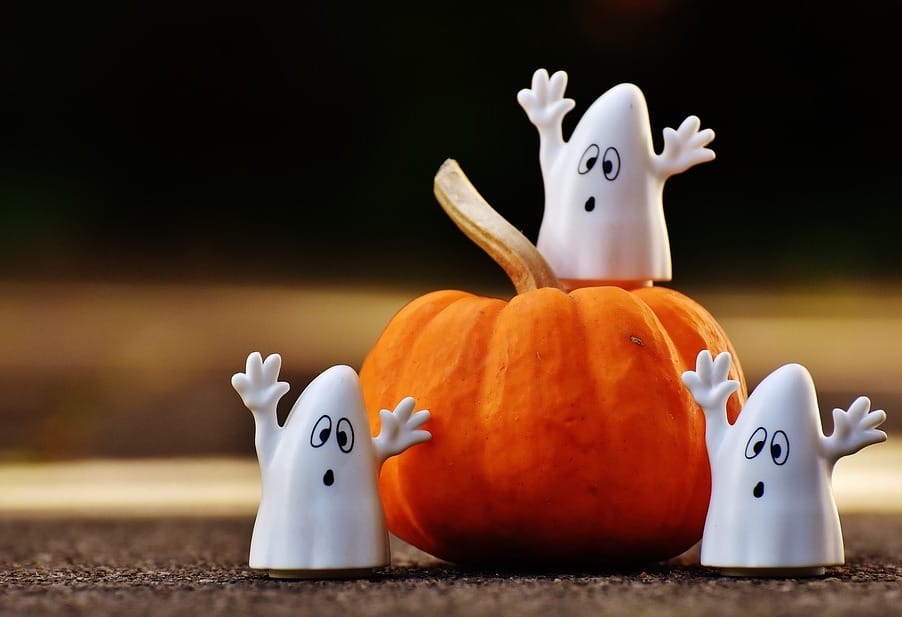 Historical Hauntings
October 28, 2017
Shawnee Town
Hours: 6 to 8:30 p.m.
Admission: FREE ($1 donation suggested)
Pumpkin Palooza
October 28, 2017
Location: Memorial Park, Belton
Hours: 6 to 8 p.m.
Admission: FREE
Halloween Egg Hunt
October 28, 2017
Location: Faulkner's Pumpkin Ranch
Hours: 4 p.m.
Admission: FREE with paid admission to the ranch
Halloween Celebration
October 28, 2017
Location: Chicken N Pickle
Hours: 11 a.m. to 5 p.m.
Admission: FREE
Healthy Halloween Spooktacular!
October 28, 2017
Location: Roeland Park Community Center
Hours: 9 to 11 a.m.
Admission: FREE
Spooky Skate
October 28, 2017
Location: Line Creek Community Center
Hours: 2 to 4 p.m.
Admission: FREE with costume; $6 without
Monster Dash 5K
October 28, 2017
Location: Missouri Riverfront
Hours: 7 p.m.
Admission: $12-$40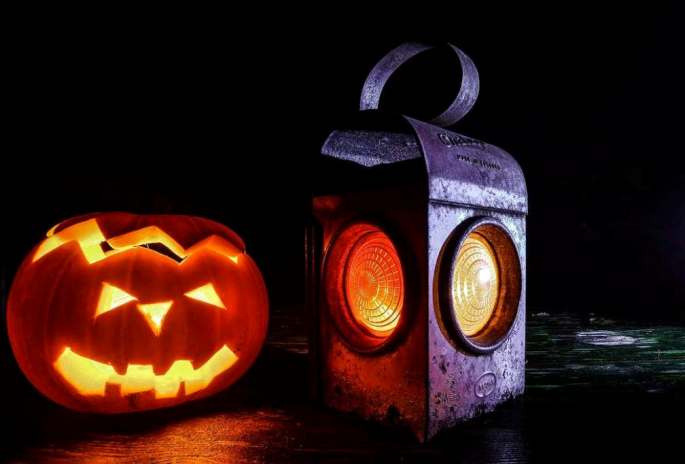 Boo-Tastic Fun
October 28-29, 2017
Location: Crown Center
Hours: Noon to 4 p.m.
Admission: FREE
Boo at the Zoo
October 28-29, 2017
Location: Kansas City Zoo
Hours: 9:30 a.m. to 5 p.m.
Admission: FREE with paid zoo admission
Halloween Skate
October 29, 2017
Location: Kansas City Ice Center
Hours: 1 to 3 p.m.
Admission: $6 with costume
Scare-It Halloween
October 31, 2017
Location: 3600 block of Gladstone Boulevard
Hours: 5 to 8 p.m. (tentative)
Admission: FREE
Halloween Parties & Other Events (Adults)
Spirits of Wornall Ghost Tours & Paranormal Invesigations
October 20-21; 27-28, 2017
Location: John Wornall House
Hours (Ghost Tours): 6:30 to 8:30 p.m. (every 15 mins.)
Admission (Ghost Tours): $15
Hours (Paranormal Investigations): 10 p.m. to midnight or 12:15 to 2:15 a.m.
Admission (Paranormal Investigations): $50
Fort Leavenworth Haunted Tour
October 21 & 28, 2017
Location: Old Disciplinary Barracks
Hours: 6 p.m.
Admission: $15
NORML KC's Halloween Costume Party
October 25, 2017
Location: The Clubhouse
Hours: 6 to 8 p.m.
Admission: FREE
Halloween at Howl at the Moon
October 27, 2017
Location: Howl at the Moon
Hours: 6 to 10 p.m.
Admission: FREE for KCOTC readers
Dolewite Hip Hop HOLLAween Party PT 2T
October 27, 2017
Location: VooDoo Lounge
Hours: 8:30 p.m.
Admission: $14.50-$22.50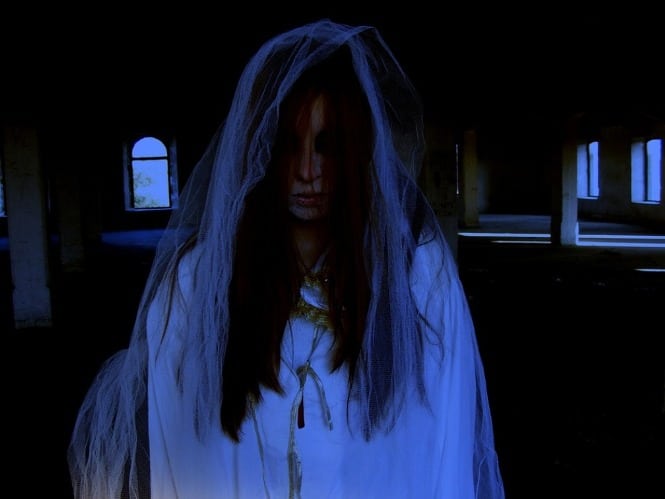 Winter is Here Halloween Party
October 28, 2017
Location: Kansas City Power & Light District
Hours: 7 p.m.
Admission: FREE
Ripper Halloween Party
October 28, 2017
Location: The Big Rip Brewing Company
Hours: 7 p.m. to midnight
Admission: $35 (drinks included)/$15 for designated drivers
Halloween Bar Crawl
October 28, 2017
Location: Waldo area
Hours: 8 p.m. to 2 a.m.
Admission: $20
Click here for a discount (up to 54%)
All Hallows Eve Halloween Party
October 28, 2017
Location: Tiffany Ballroom
Hours: 8 p.m. to midnight
Admission: $60 (includes 4 hours of FREE drinks)
Monster Dash 5K
October 28, 2017
Location: Missouri Riverfront
Hours: 7 p.m.
Admission: $28-$40