The Plaza Art Fair welcomes fall to Kansas City along with 240 artists that fill nine city blocks of the Country Club Plaza with paintings, photographs, sculptures and more original creations.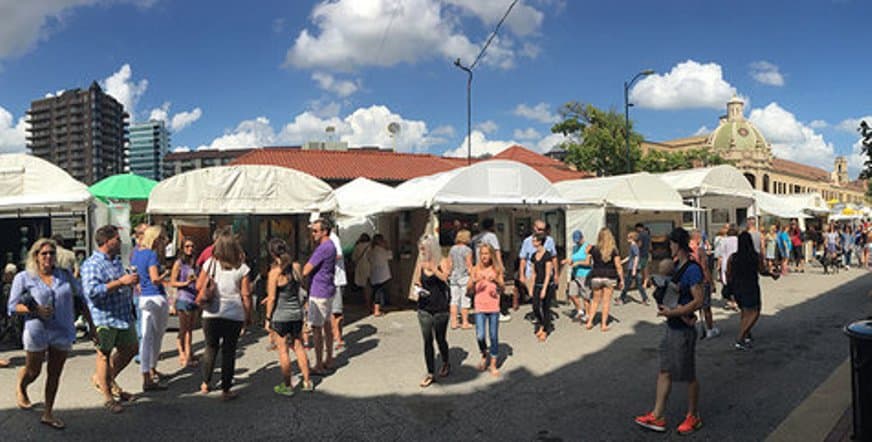 In its 91st year, the Plaza Art Fair is scheduled for September 23-25, 2022 on the Country Club Plaza.
There is no admission fee for this top-ranked art event. Just stroll around, view the art and enjoy live music on three stages and more than 20 restaurants selling food and beverages.
Plaza Art Fair Festival Hours
Friday, September 23: 5 p.m. – 10 p.m.
Saturday, September 24: 10 a.m. – 10 p.m.
Sunday, September 25: 11 a.m. – 5 p.m.
Plaza Art Fair Parking
The Country Club Plaza is located within the vicinity of 4th and Broadway, Kansas City, MO. Several garages offer FREE parking year round.
If you're riding your bike to the fair, you can find racks in the basement of Granada Garage, on the top of the Central Garage, and on P1 of the Valencia Garage.
Subscribe to our FREE daily newsletter to be notified of all the FREE Kansas City events and deals. Sign up here.
Upcoming Kansas City Festivals