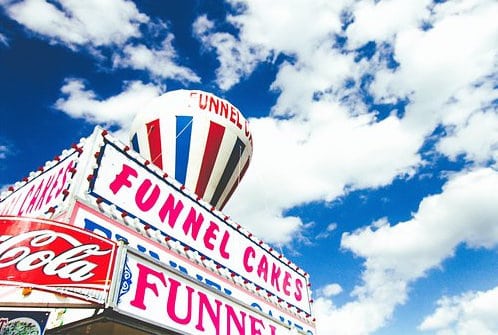 Who doesn't love a good country fair? Plans are underway for the  Higginsville Country Fair scheduled for Sept. 14 – 21, 2019.
This year is special as  Higginsville celebrates its Sesquicentennial (150 years). Commemorative t-shirts are available for purchase at the Chamber of Commerce office. They are $10 for youth-XL and $15 for 2X and up.
Admission to the fair is FREE. There are concessions for sale and a roster of fun activities for all ages to enjoy.
Events and Activities
Archer Lodge Breakfast/Lunch
Art Exhibit
Beard & Mustache Contest
Book Sale
Car/Motorcycle Cruise
Decorated Windows
Flower Show
Heat & Hunger Walk/Run
Ice Cream Social
Kids Playground
Main Stage Entertainment
Memorabilia Madness
Pageants
Parade
Pedal Tractor Pull
Photo Show
Produce Show
Rodeo
Scarecrow Decorating Contest
Senior Center Breakfast
Street Chalk Drawing
Taste of Higginsville
Tractor/Engine Show
Wednesday Night Fellowship
Youth Parade
Location
Higginsville Country Fair is located about 50 mile east of Kansas City at 801 West 29th Street in Higginsville, Missouri.
You may also be interested in our post Kansas City Fall Festivals 2019.
Upcoming Kansas City festivals by day
Friday, August 12, 2022
Saturday, August 13, 2022
Sunday, August 14, 2022
Monday, August 15, 2022
Tuesday, August 16, 2022
Wednesday, August 17, 2022
Thursday, August 18, 2022
Friday, August 19, 2022
Saturday, August 20, 2022
Sunday, August 21, 2022
Thursday, August 25, 2022
Friday, August 26, 2022
Saturday, August 27, 2022
Thursday, September 1, 2022
Friday, September 2, 2022
Saturday, September 3, 2022
Sunday, September 4, 2022
Monday, September 5, 2022
Tuesday, September 6, 2022
Wednesday, September 7, 2022
Thursday, September 8, 2022
Friday, September 9, 2022
Saturday, September 10, 2022