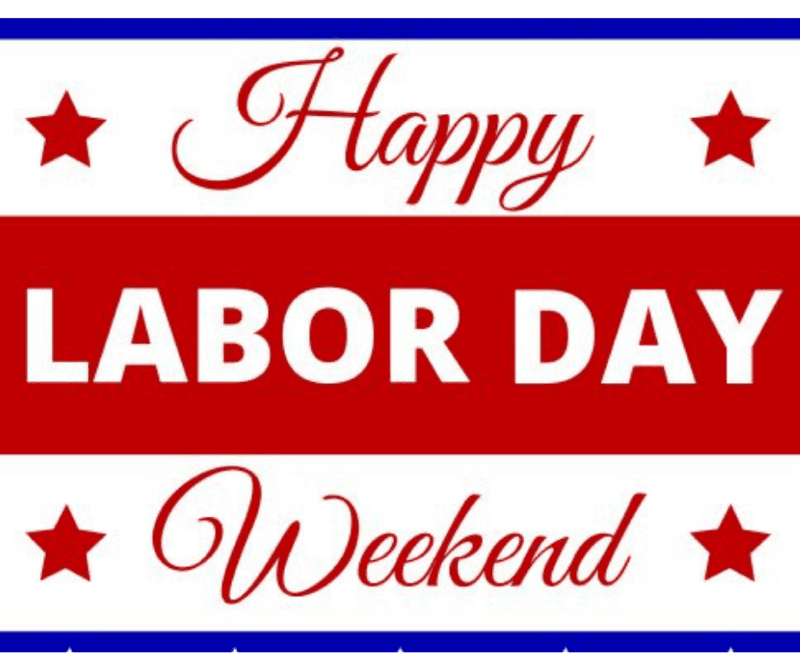 If you're one of the lucky people with a long weekend off from work, here are some Kansas City Labor Day Weekend events and deals for 2020 to enjoy. If you do have to work, hopefully you have some time off and can fit one or two things into your schedule.
Regardless of how you choose to say farewell to summer in Kansas City, be sure to follow the links to get all the details (times, locations, other helpful tips). If you see we've missed something or your business has something to offer, send us a note at news@kansascityonthecheap.com.
Looking for even more things to do over Labor Day weekend? Scroll down for our complete calendar of local events and food and drink deals from Friday, Sept. 4 through Monday, Sept. 7, 2020.
Kansas City Labor Day Weekend Things to Do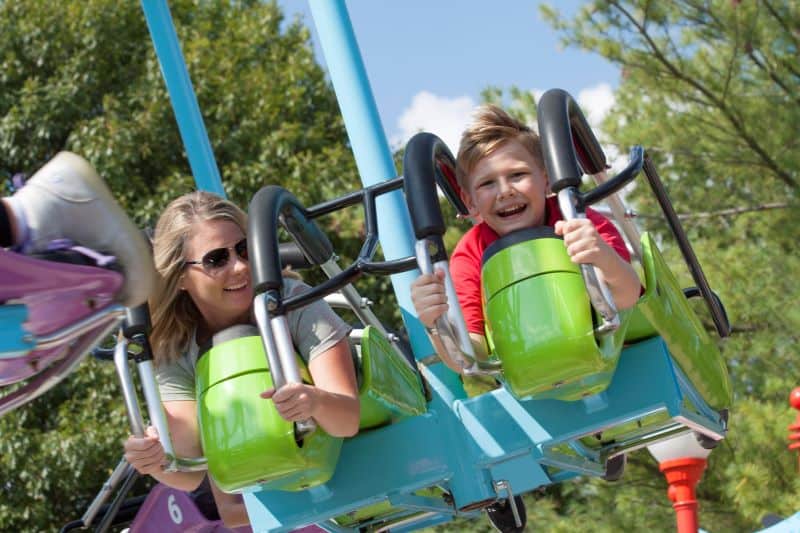 There's still a little time to squeeze this popular Kansas City attraction into your summer. The final day of operations at Worlds of Fun for the 2020 season is Monday, Sept. 7. Save by purchasing your tickets here. Kansas City on the Cheap has a special single-day ticket price of $29.99 ($31.99 with taxes and fees).
Make time for the MAMBA, parade through Planet Snoopy and prepare for the Prowler this Labor Day Weekend.
Click Here for Worlds of Fun Tickets
Get up close and personal with freshwater creatures, ocean life and more than 260,000 gallons of water when you visit Sea Life Kansas City. Purchase Sea Life Kansas City tickets here and save up to $5 off general admission at the door. This attraction is now open from 10 a.m. to 5 p.m. every day of the week.
Click Here for Sea Life KC Tickets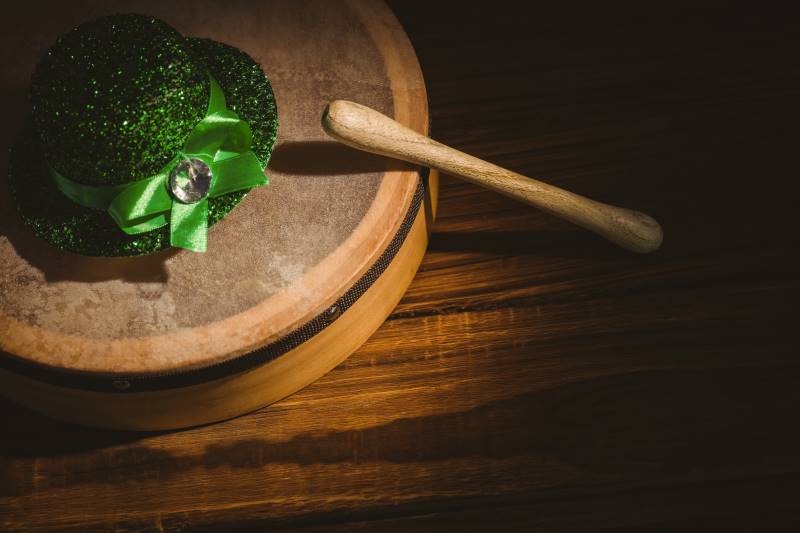 Irish eyes will be smiling Sept. 4-5 during the Kansas City Irish Fest. While this isn't the usual Kansas City Labor Day Weekend blowout, the festival committee has put together some very fun and creative virtual events, as well as live concert that can be experienced online or in person at Crown Center. Ticket packages vary depending upon the activities you choose to enjoy – some are even FREE.
See here for more details on Kansas City Irish Fest activities, schedule and ticket prices.
Kansas City Royals 
While you can't head out to Kaufmann, there is plenty of baseball to watch over Labor Day Weekend. Host a virtual watch party with friends and be the fan favorite with these Kansas City Royals virtual backgrounds.
Bring the tastes of The K into your living room, patio or wherever you're enjoying the game. We've got Eat Like Royalty recipes for a spicy chicken waffle cone, Craft & Draft meatloaf sandwich, brisket-acho (you'll have to bring your own helmet), Boulevard Pale Ale fish and chips, Belfonte brownie and Beam chocolate shake and more.
The Labor Day Weekend KC Royals game schedule is:
Friday, Sept. 4: Royals v. White Sox at 7:05 p.m.
Saturday, Sept. 5: Royals v. White Sox at 6:05 p.m.
Sunday, Sept. 6: Royals v. White Sox at 1:05 p.m.
Monday, Sept. 7: Royals v. Indians at 5:10 p.m.
Outdoor Movies
Get a breath of fresh air while taking in a movie. There are two drive-in movie theatres in Kansas City, as well as some regular pop up screenings. Here are your choices.
Screenland Armour Theatre: Bring a chair and get settled in the parking lot for shows that start around 8 p.m. See full details and how to buy tickets here.
Boulevard Drive-In: For $10 a person (11 and under are FREE) you can sit under the stars and take in a movie any night over Labor Day Weekend. For full schedule and details, read our post. This is also the location of the Pistons 'N' Pin Ups car show Sept. 5-6.
B&B Twin Theatres Drive-In: Pack in the car and enjoy a double feature any night of the week at B&B Twin Theatres Drive-In. Labor Day Weekend showings include Tenet and New Mutants. All shows begin at 8:30 p.m. The whole car gets in for $20! Find out more.
Kansas City Labor Day Weekend Food & Drink Specials
Bonefish Grill: Small groups and carryout may be the norm for Kansas City Labor Day celebrations. Make yours extra tasty with a Lobster and Shrimp Family Bundle from Bonefish Grill. Available exclusively through Labor Day, these bundles feed up to four people. Find out more at our post here.
Bravo Italian Kitchen: Bravo is offering a one-time $15 food credit for Labor Day Weekend. Order a minimum of $35 worth of food (gift cards, alcohol, tax and gratuity excluded from the total) and receive $15 off. The offer is valid for dine in or to go orders through Sept. 7, 2020. When ordering online, use code 15OFF35LABORDAY. Cannot be combined with the Buy-One-Take-One Pasta promotion, daily meal deals or family bundles.
Houlihan's Restaurant + Bar: Grilling has never been easier. All KC area Houlihan's restaurants are offering Burger Kits To-Go so you can salute summer in a simple and tasty way. Hurry and check out details here because these all-in-one meal deals are only available for Labor Day weekend and must be pre-ordered.
Jimmy John's: Save 20% off any order totaling $10 or more by using the promo code "SAVE20″ before you place an order online or through the Jimmy John's app. This deal is valid only until September 6, 2020.
Krispy Kreme: On Saturday, Sept. 5 stop by any of Kansas City's three Krispy Kreme locations for their long weekend special of buy one dozen, get one dozen for $1. See our post for details and the necessary barcode.
Minksy's Pizza: VIP members save 25% off your entire order of pizza, pasta, sandwiches, desserts and more (alcohol excluded) Sept. 4-7, 2020. Savings is available for dine in, carry out, curbside or delivery at all Minsky's locations. To receive the offer, print or show this Minksy's coupon on your phone. Cannot be combined with other promotions or discounts.
Olive Garden: Dine-in and purchase an entree to eat in the restaurant, and take home an freshly chilled entree for $5. Choose Fettuccine Alfredo, Five Cheese Ziti al Forno, Spaghetti with Meat Sauce, or NEW! Stuffed Fettuccine Alfredo.
Red Lobster: Order a Family Meal for a curbside pickup starting at $7 per person. Choose from Shrimp Scampi, Salmon, Shrimp or Crab Linguini Alfredo and Parrot Isle Jumbo Coconut Shrimp. The deal comes with Cheddar Bay Biscuits, and two Family-Size sides. From now until September 13, 2020, Red Lobster is also taking 10% off the To Go with the code 'LOBSTER48' used at checkout.
Sonic: And get half-price shakes and $1.49 ice cream cookie sandwiches every night after 8 pm. You can also get half-price drinks and slushes from 2 to 4 PM any day. Or get the same deal any time of the day, any day of the week, if you order from the app.
Transport Brewery: Make every day of the holiday weekend count. Transport Brewery has all beers on special for $5 all day on Monday, Sept. 7 (Labor Day). Find out everything going on at this awesome little Shawnee brewery.
Calendar of Kansas City Labor Day Events & Deals
Friday, September 4, 2020
Saturday, September 5, 2020
Sunday, September 6, 2020
Monday, September 7, 2020