Many restaurants and businesses are offering Labor Day Weekend discounts and specials in Kansas City.
Labor Day always falls on the first Monday of September. This means Labor Day 2022 is celebrated Monday, September 5.
If you're one of the lucky people with a long weekend off from work, here are some Kansas City Labor Day Weekend events and deals for 2022 to enjoy. If you do have to work during Labor Day Weekend, hopefully you have some time to fit one or two things into your schedule.
Regardless of how you choose to say farewell to summer in Kansas City, be sure to follow the links to get all the details (times, locations, other helpful tips).
Many of the 2022 Labor Day Weekend deals and discounts haven't been announced yet. We've added the ones we've found so far, but check back because we're on the lookout for more specials. If you are a business offering a deal, we'll include it for free if you send details to us at news@kansascityonthecheap.com.
Looking for even more things to do over Labor Day weekend? Scroll down for our complete calendar of local events and food and drink deals from Friday, September 2 through Monday, September 5 2022.
Kansas City Labor Day Weekend Things to Do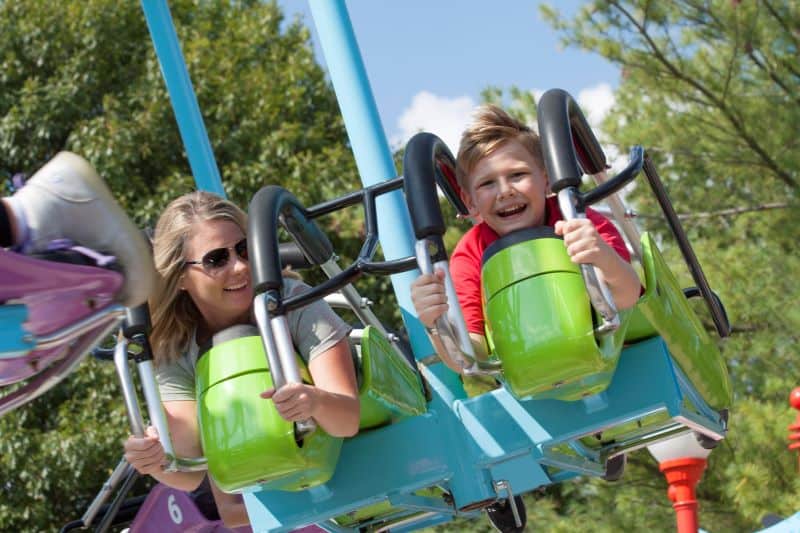 There's still a little time to squeeze one or both of these popular Kansas City attraction into your summer.
Make time for the MAMBA, parade through Planet Snoopy and prepare for the Prowler this Labor Day Weekend before Worlds of Fun is transformed into a fun and spooky Halloween attraction.
Don't miss sun, splashes and thrills at Oceans of Fun. The last day of the season for the water park is Monday, September 5.
Kansas City Fall Festivals
There are a lot of festivals happening in Kansas City over Labor Day Weekend.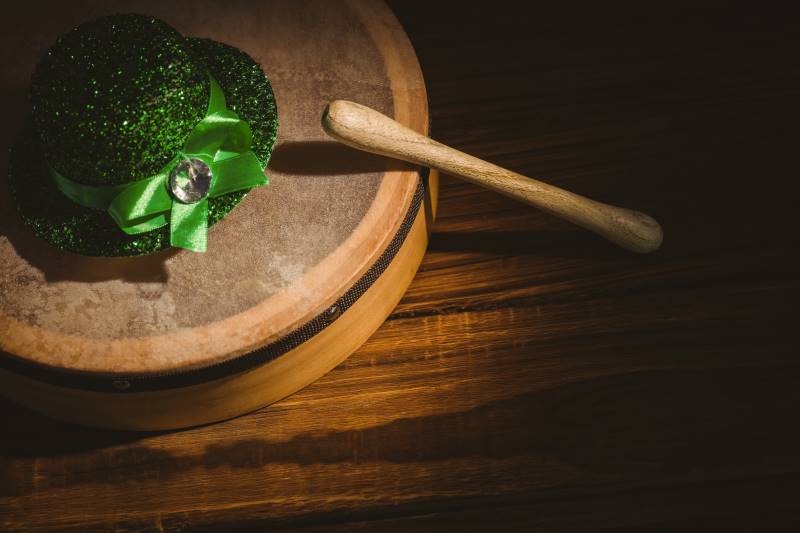 Kansas City Irish Fest: Irish eyes are smiling September 2-4 during the Kansas City Irish Fest at Crown Center. Ticket packages vary depending upon the activities you choose to enjoy, but your best deals are usually available by purchasing tickets in advance. See our post for more details about Kansas City Irish Fest activities, schedules and ticket options.
See here for more details on Kansas City Irish Fest activities, schedule and ticket prices.
Hatch Chile Fest: Spice up Labor Day Weekend with time spent at the Hatch Chile Fest in Westport. From 10 a.m. to 10 p.m. on Saturday, September 3, Port Fonda restaurant hosts a block party with games, live music, food and drink specials. Admission is FREE.
Kansas City Renaissance Festival: One of Kansas City's most popular festivals, the KC Renaissance Festival, kicks off over Labor Day Weekend on Saturday, September 3 and continues through October 16. There are plenty of ways to save on KC Renaissance Festival admission. See our post for full details.
Kansas City Chalk & Walk Festival: Perfect for families, the Kansas City Chalk & Walk Festival has relocated to The City Market. Enjoy demonstrations and hands-on activities September 2-4. More details about the KC Chalk & Walk Festival can be found here.
SantaCaliGon Days: Head to Independence, MO, over Labor Day Weekend for four days of fun at SantaCaliGon Days September 2-5. Admission is FREE and so is the live musical entertainment featured on two stages. Learn more about what's happening at SantaCaliGon Days.
DeSoto Days Festival: A family fair atmosphere and carnival makes the annual DeSoto Days Festival a great Labor Day Weekend activity in Kansas City September 1-4. See our post for more information.
Kansas City Royals Baseball
The Kansas City Royals are back in town just in time for Labor Day. The game on Monday, September 5 against Cleveland begins at 7:10 p.m. Close out the weekend with baseball ticket savings.
Outdoor Movies in Kansas City
Get a breath of fresh air while taking in a movie. Choose between outdoor pop ups or a traditional drive-in movie theatre.
Boulevard Drive-In: Labor Day Weekend is the final weekend Boulevard Drive-In is open for outdoor summer movies. For $15 a person (11 and under are FREE) you can sit under the stars and take in a movie. For full schedule and details, read our post.
Boulevard Drive-In is also the location of the Pistons 'N' Pin Ups car show also happening over Labor Day Weekend. Come for the car show, stay for the movies.
Movies on the Square: Barkley Square at Park Place in Leawood continues the Movies on the Square screenings. See here for details on what is showing.
National Cinema Day: If indoors is your choice for movies, take advantage of $3 movie tickets at participating theaters on National Cinema Day September 3.
Kansas City Museums
Museums provide entertainment, education and inspiration.
Museums on Us FREE Admission: Present your active Bank of America, Merrill or Bank of America Private Bank (U.S. Trust) credit or debit card along with photo ID to gain FREE admission to venues participating in the Museums on Us program. This offer comes around once and month and is conveniently falling on part of Labor Day Weekend (September 3 and 4).
Participating KC gems include:
National World War I Museum and Memorial
Negro Leagues Baseball Museum
Union Station's Science City
Nelson-Atkins Museum of Art: Always offering FREE admission, the Nelson-Atkins Museum of Art is open regular hours, including Monday, September 5. Be sure to reserve your timed tickets.
Cars, Planes & Things that Go
Garmin KC Air Show: The U.S. Air Force Thunderbirds are in the Kansas City skies this Labor Day Weekend during the Garmin KC Air Show at New Century AirCenter. Watch world-class air show performers September 3-4.
The shows on both days will be similar so pick what works best for your Labor Day schedule and watch the skies. General admission tickets range from $9 to $55 and include parking.
KC Automotive Museum Cars & Coffee: Cruise in Saturday morning for coffee and cool cars at The Underground in Downtown KC. This cruise-in is a regular activity hosted twice a month by the KC Automotive Museum.
Pistons N Pin Ups Car Show: Rockabilly, zombies and hot rods make up fun over Labor Day Weekend at Boulevard Drive-In Theater. The Pistons N Pin Ups car show takes place Saturday and Sunday. This is the last weekend the drive-in is showing movies so stick around for the show.
Kansas City Labor Day Weekend Discounts & Specials
The Cheesecake Factory: Enjoy a gift gift card bonus at The Cheesecake Factory. Through September 5, get a $10 bonus card with the purchase of $50 gift card online. The bonus card is valid September 6 to October 28. Use the gift card for a Labor Day weekend feast and save the bonus card for a fall treat later in the season.
JOANN Fabric and Craft Store: Get creative and busy over Labor Day weekend. JOANN Fabric and Craft Store gives away a complimentary craft kit on the first Saturday of the month. On September 3 the store is giving away a FREE "DIY Horse" craft kit.
Krispy Kreme Donut: Watch for your chance to get a FREE, hot, fresh Krispy Kreme donut. Through Labor Day Weekend, when the bright red Hot Light sign is on in participating shops you can score a tasty treat.
Marco's Pizza: Pizza is a great choice for any and all gatherings. Marco's Pizza is serving up a Labor Day special — get 20% off all menu price pizzas with promo code LD20. The discount is valid September 6-8. The offer is only available for online and app orders.
Minsky's Pizza: Enjoy 20% off your order from Minsky's Pizza this Labor Day Weekend. Offer is valid September 2-5. Use code: LD20 for online orders. Valid for dine-in, carry out, cursbide or delivery.
Olive Garden: Skip the grill over the Labor Day weekend, head to Olive Garden and enjoy an Italian feast. Then, take-home extra entrées for just $6 each. Pick up enough entrées for the whole family to enjoy later at home.
Subway: Pack an easy picnic with footlong subs from Subway. The sandwich chain is offering savings with a limited-time deal of buy-one-get-one 50% off footlong subs.
Calendar of Kansas City Labor Day Events & Deals
Friday, September 2, 2022
Saturday, September 3, 2022
Sunday, September 4, 2022
Monday, September 5, 2022