Every Friday and Saturday evening through September and October, Screenland Theatres is hosting nighttime outdoor movies.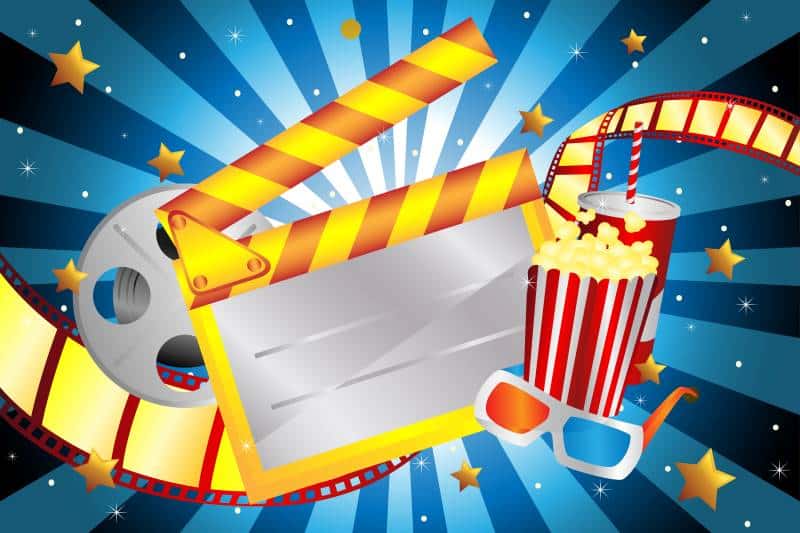 The outdoor film series takes place in the theatre's back parking lot. Bring your own chair, maybe a blanket.
The theatre recommends following MPAA age guidelines for all movies. In the spirit of Halloween, they've got a unique lineup of fun and scary movies lined up.
Screenings start at sundown and timing will vary per showing.
Sept 24: Monty Python and the Holy Grail
Sept. 25: Empire Records
Oct. 1: Psycho
Oct. 2: Buffy the Vampire Slayer
Oct. 8: Addams Family Values
Oct. 9: Donnie Darko
Oct. 15: Hocus Pocus
Oct. 16: Shaun of the Dead
Oct. 22: The Nightmare Before Christmas
Oct. 23: Sweeney Todd
Oct. 29: Scream
Oct. 30: Trick 'r Treat
Doors open early and movies start at sunset. This means it's really important for you to check their upcoming movie schedule to get the times right.
Outdoor Movies Admission
Tickets are sold in groups:
$20 – 1 to 2 people
$40 – 3 to 6 people
SHOCKtober: Screenland Armour is also hosting SHOCKtober all month screening a terrific collection of creepy horror films. These films are being shown inside.
Here's how the outdoor movies work:
Buy Screenland outdoor movie tickets online. Tickets are sold in groups and are spaced apart.
When you arrive, check in behind the main building.
Bring your own chair and plan to set up at a safe and healthy distance from others.
You can bring along your own water otherwise no outside food or beverages are allowed. Concessions are sold inside the main building. That's also where you'll find the bathrooms.
Be cool. Even though you're outside, be respectful and keep noise to a minimum and stay seated unless you're getting concessions or using the bathroom.
Masks are required when you're checking in or entering the main building.
No smoking or vaping in the parking lot but you can step outside the designated boundaries to do so.
If the chance of rain is more than 60% two hours prior to the show show, it will be cancelled and tickets refunded. Otherwise all sales are final.
Dogs are welcome as long as they are well maintained inside your designated area and are well behaved. There is a small patch of grass for them to use the restroom. Please bring your own bag to clean up after them.
Screenland Armour Theatre Location and Parking
Screenland Armour Theatre is located at 408 Armour Rd, North Kansas City, MO. Parking is available on the street around the building or across the theatre at First Watch (they're closed a night, you know).
More Kansas City Fall and Halloween Fun
Kansas City Pumpkin Patches, Corn Mazes & Hayrides
Halloween Movies Showing in Kansas City
Kansas City Halloween Parades, Parties & Other Happenings for Kids
Dog-Friendly Halloween Events in Kansas City
Free and Cheap Kansas City Halloween Parties and Events for Adults
Free and Cheap Trick-or-Treating in Kansas City
Kansas City Halloween/October Discounts and Freebies
Screenland Outdoor Movie Series
When

Weekly on Friday and Saturday @ 6:30 pm-10:00 pm (September 24, 2021 - October 30, 2021)
What
Screenland Outdoor Movie Series
Where
Screenland Armour Theatre
Screenland Armour Theatre
408 Armour Road
Kansas City, MO 64116
(816) 994-7380