Kansas City families can enjoy FREE Halloween fun and trick-or-treating at the annual Hillsong Halloween Extravaganza on October 29.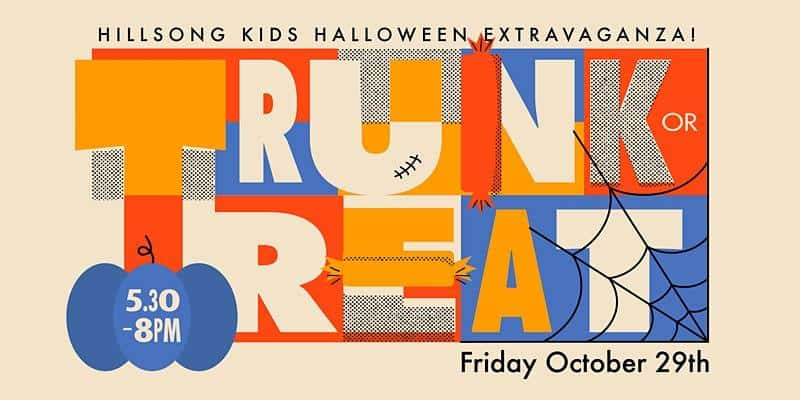 Costumes are encouraged. Attendees can enjoy a walkthrough experience featuring Halloween inflatables, fun contests and games, a scavenger hunt, pumpkin painting, cider and hot chocolate. There will be plenty of candy for kids to collect during the trunk-and-treat session.
Halloween Extravaganza takes place from 5:30 to 8 p.m. at the Hillsong Kansas City – North Location located at 2620 Burlington Street, North Kansas City, MO.
Hillsong's Family Fridays Grocery Distribution is also taking place at this same time and location. Anyone in need is welcome to come through the line for FREE groceries and then join inside for the Halloween Extravaganza.
The event is FREE, but RSVPs are requested for planning purposes.
If you're looking for more trick-or-treating, Halloween parties, spooky fun for grown-ups, haunted houses or pumpkin patches and corn mazes in Kansas City, be sure to check out our other posts:
Kansas City Haunted Houses & Ghost Tours
Free and Cheap Trick-or-Treating in Kansas City
Halloween Movies Showing in Kansas City
Kansas City Pumpkin Patches, Corn Mazes & Hayrides
Dog-Friendly Halloween Events in Kansas City
Kansas City Halloween Parades, Parties & Other Happenings for Kids
Kansas City Halloween Parties and Events for Adults
Kansas City Halloween & October Discounts and Freebies