McAlister's Deli is creating a memorable Halloween for families this year with its "Kids Eat Free" promotion Oct. 29-31.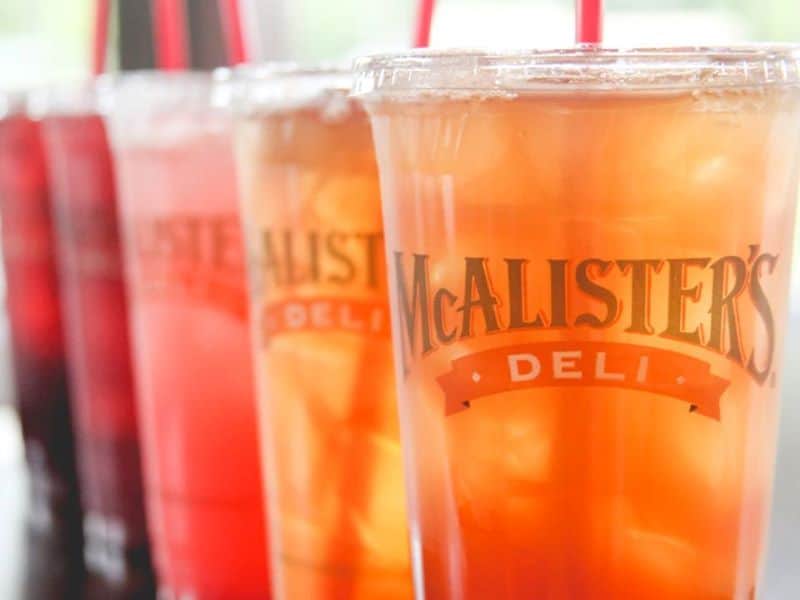 Stop at McAlister's Deli over the Halloween weekend. Enjoy two (2) FREE Kids Meals with the purchase of an adult entrée — use promo code HALLOWEEN21.
Scare up more free and cheap eats on Halloween (and other times in October) at our post Kansas City Halloween Food (and Other) Discounts & Freebies.
Kansas City Halloween Events & Activities 2020
Once you're fueled up, here are some other things to do in Kansas City for Halloween (besides) eat.
Kansas City Halloween Parades, Parties & Other Happenings for Kids
FREE or Cheap Trick-or-Treating in Kansas City
Halloween Movies Showing in Kansas City
Kansas City Haunted Houses & Discounts
Dog-Friendly Halloween Events in Kansas City
Kansas City Halloween Parties and Events for Adults
Kansas City Pumpkin Patches, Corn Mazes & Hayrides
More Kansas City Food & Drink Deals
Saturday, July 2, 2022
Sunday, July 3, 2022
Monday, July 4, 2022
Tuesday, July 5, 2022
Wednesday, July 6, 2022
Thursday, July 7, 2022
Friday, July 8, 2022
Saturday, July 9, 2022
Sunday, July 10, 2022
Monday, July 11, 2022
Tuesday, July 12, 2022
Wednesday, July 13, 2022
Thursday, July 14, 2022
Friday, July 15, 2022
Saturday, July 16, 2022
Sunday, July 17, 2022
Monday, July 18, 2022
Tuesday, July 19, 2022
Wednesday, July 20, 2022
Thursday, July 21, 2022
Friday, July 22, 2022
Saturday, July 23, 2022
Sunday, July 24, 2022
Monday, July 25, 2022
Tuesday, July 26, 2022
Wednesday, July 27, 2022
Thursday, July 28, 2022
Friday, July 29, 2022
Saturday, July 30, 2022
Sunday, July 31, 2022