It's spring festival season in Kansas City. We know most people are ready to stop hibernating and have some fun at St. Patrick's Day parades, music festivals, beer festivals, Memorial Day weekend events, family fun outings and more.
We've put together a list of Free and Cheap Kansas City Spring Festivals to help those who like to plan ahead and save money. Most of these Kansas City festivals are FREE or cheap but we threw in a few popular ones with higher price tags. You can decide whether or not they fit your budget.
Keep in mind that FREE admission doesn't mean everything at the festival is FREE. There may be a fee for some of the activities, and food is almost never FREE. Follow the links for each festival to get full details.
Kansas City 2020 Spring Festivals
The following is a list of free or cheap spring festivals in Kansas City we compiled before things got weird and uncertain.. A lot of events have been cancelled or postponed and many venues are temporarily closed – believe me, we know.
We're going to go ahead and leave this list of Kansas City festivals here, so you know what fun and frugal activities are happening in Kansas City in the future. Go ahead, pencil them in on your calendar knowing things may change and you should confirm with the event organizers before you head out.
There are so many festivals in Kansas City that we're still adding them or we may have missed some. If you see something we left out or are putting together a festival and want it added, drop us a note an info@kansascityonthecheap.com. We'll also be adding summer festivals as information becomes available since  many organizations haven't updated their information for 2020 yet.
A good way to keep up on free and cheap fun in Kansas City, including festivals is to be a Kansas City on the Cheap email subscriber, subscribe now so you never miss a deal. We won't spam you and we won't sell your contact information. Also, make sure you follow us on Facebook and Twitter.
Want to highlight your business or event or give it a prime spot at the top of this list? Email us about sponsoring this popular post: ads@kansascityonthecheap.com.
March Spring Festivals in Kansas City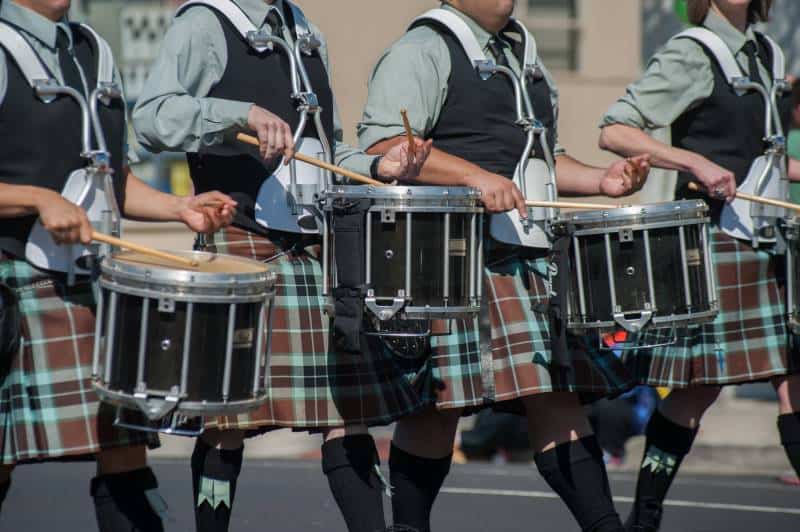 CANCELED – Snake Saturday Parade & Festival
March 14, 2020
Downtown North KC
11 a.m. to 4 p.m.
Admission: FREE
CANCELED – Emerald Isle St. Patrick's Day Parade
March 14, 2020
Downtown Lee's Summit
Noon to 2 p.m.
Admission: FREE
CANCELED – Brookside St. Patrick's Day Warm Up Parade
March 14, 2020
Brookside Neighborhood (KC MO)
2 p.m. to 4 p.m.
Admission: FREE
CANCELED – Shawnee St. Patrick's Day Parade
March 15, 2020
Downtown Shawnee
1 p.m. to 2:30 p.m.
Admission: FREE
CANCELED – Martin City St. Patrick's Day Parade
March 15, 2020
State Line Point Shopping Center
2 p.m. to 4 p.m.
Admission: FREE
CANCELED – Belton St. Patrick's Day Parade
March 15, 2020
Main Street Belton
4 p.m. to 5 p.m.
Admission: FREE
CANCELED – Kansas City St. Patrick's Day Parade
March 17, 2020
Midtown Kansas City, MO
11 a.m. to 1:30 p.m.
Admission: FREE
Overland Park Local Life Celebration
March 20, 2020
Downtown Overland Park
5 p.m. to 8 p.m.
Admission: FREE
April Spring Festivals in Kansas City
First Fridays
April 3, 2020
Crossroads District (KC, MO)
5 p.m. to 9 p.m.
Admission: FREE
Kite Fest on the Prairie
April 5, 12, 19 and 26
Overland Park Arboretum and Botanical Gardens
Noon to 4 p.m.
Admission: FREE ($5 parking)
Wyandotte County Ethnic Festival
April 11, 2020
KCK Community College
11 a.m. to 5:30 p.m.
Admission: FREE
Overland Park Local Life Celebration
April 27, 2020
Downtown Overland Park
5 p.m. to 8 p.m.
Admission: FREE
Flights of Fancy Mega Kite Festival 
April 18, 2020
MCC – Longview
10 a.m. to 5 p.m.
Admission: FREE
Apple Blossom Festival
April 18 and 19, 2020
Cider Hill Family Orchard
10 a.m. to 5 p.m. Saturday; Noon to 5 p.m. Sunday
Admission: TBA
Passport to India 
April 19, 2020
Nelson Atkins Museum of Art
10 a.m. to 4 p.m.
Admission: FREE
Barn Yard Babies Family Festival
April 25, 2020
National Agricultural Center & Hall of Fame
10 a.m. to 4 p.m.
Admission: Adults $6; Kids $3; 2 and under FREE
May Spring Festivals in Kansas City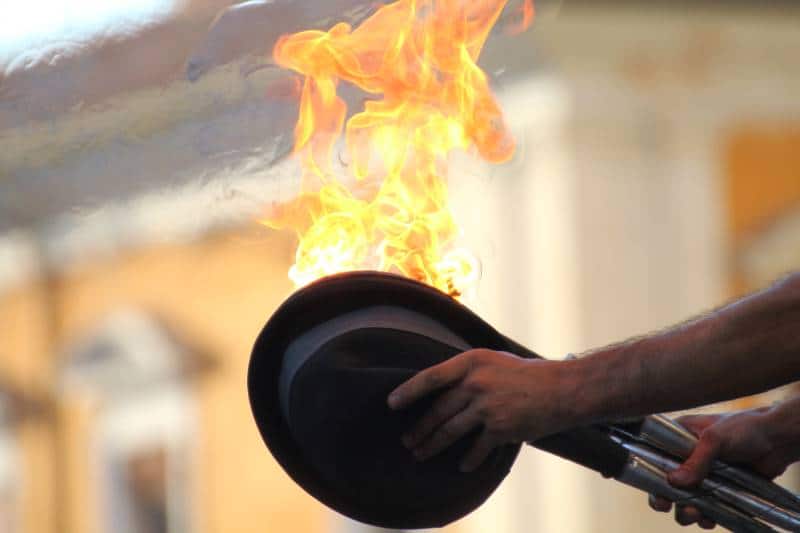 First Fridays
May 1, 2020
Crossroads District (KC, MO)
5 p.m. to 9 p.m.
Admission: FREE
Harry's Hay Days Festival
May 1-2, 2020
Grandview Amphitheater and Main Street
6 p.m. to 9 p.m. Friday; 10 a.m. to 4 p.m. Saturday
Admission: FREE
Spring Swing Indie Craft Fair
May 2-3, 2020
Alexander Majors Barn
10 a.m. to 4 p.m. both days
Admission: FREE
Overland Park Local Life Celebration
May 15, 2020
Downtown Overland Park
5 p.m. to 8 p.m.
Admission: FREE
Turkey Creek Festival
May 16, 2020
Antioch Park
10 a.m. to 4 p.m.
Admission: FREE
Troost Festival
May 16, 2020
Troost Avenue and 31st Street
11 a.m. to 8 p.m.
Admission: FREE
Illuminated Waters Festival
May 22 and 23, 2020
Theis Park
6 p.m. to 9 p.m. both days
Admission: FREE
Lawrence Busker Festival
May 22-25, 2020
Downtown Lawrence
Hours vary by day
Admission: FREE
Asian Cultural Festival
May 30, 2020
Overland Park Convention Center
11 a.m. to 5 p.m.
Admission: $5-8
You may also be interested in:
FREE or Cheap Kids' Activities in Kansas City
Best FREE or Cheap Things to Do in Kansas City
Marvelous Museums of Kansas City