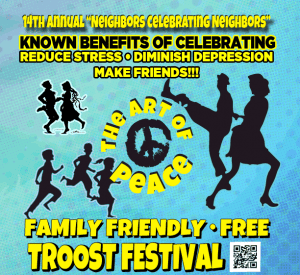 This Saturday, May 19, 2018, the Troost Village Community Association is holding its 14th annual Troost Avenue Festival at 31st and Troost in Kansas City. Admission is FREE.
This event includes live entertainment, local vendors, kids' activities (until 5 p.m.), and more.
The festival runs from 11 a.m. to 8 p.m.