Who doesn't love McDonald's fries?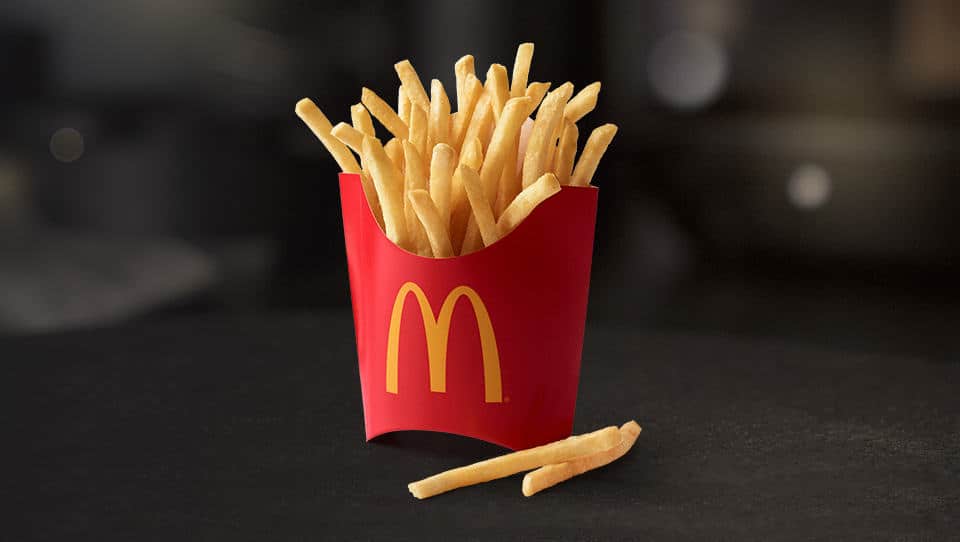 Especially, when they're fresh, piping hot and don't cost you a dime.
Through December 30, fry fans can enjoy FREE medium fries every Friday with any purchase of $1 or more at participating locations.
The offer is only valid via Mobile Order & Pay for pick-up in-restaurant or at the drive-thru.
To get the savings, open the weekly offer on the app (under "Deals") and add it to your online order.
For all of the McDonald's deals currently available on its app, click here.
Love the Golden Arches? Get the best McDonald's deals with our insider tips.
NOTE: Not all locations offer the same national promotions. As a result, price and participation may vary. It's always wise to call ahead for verification in your area. We strive to keep up with "limited-time offers," but deals may end without notice.
More Kansas City Food & Drink Deals
Saturday, January 21, 2023
Sunday, January 22, 2023
Monday, January 23, 2023
Tuesday, January 24, 2023
Wednesday, January 25, 2023
Thursday, January 26, 2023
Friday, January 27, 2023
Saturday, January 28, 2023
Sunday, January 29, 2023
Monday, January 30, 2023
Tuesday, January 31, 2023
Wednesday, February 1, 2023
Thursday, February 2, 2023
Friday, February 3, 2023
Saturday, February 4, 2023
Sunday, February 5, 2023
Monday, February 6, 2023
Tuesday, February 7, 2023
Wednesday, February 8, 2023
Thursday, February 9, 2023
Friday, February 10, 2023
Saturday, February 11, 2023
Sunday, February 12, 2023
Monday, February 13, 2023
Tuesday, February 14, 2023
Wednesday, February 15, 2023
Thursday, February 16, 2023
Friday, February 17, 2023
Saturday, February 18, 2023
Sunday, February 19, 2023