Wendy's is changing the game, when it comes to meal deals — thanks to the multiple sandwich options available to hungry bargain hunters.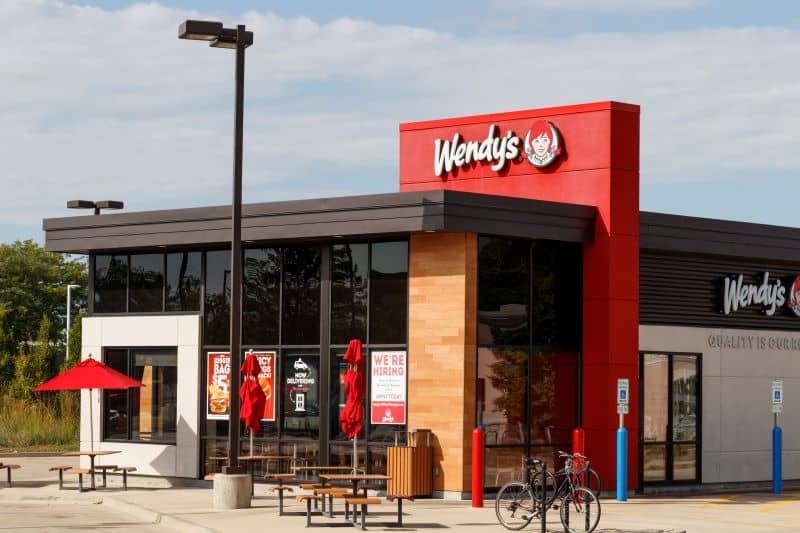 For a limited time, the quick-service chain is offering a 4 for $4 meal deal.
Wendy's 4 for $4
The the choice of sandwich changes occasionally, so check before ordering. Get four chicken nuggets, small fries, a small drink and your choice of one of the following sandwiches:
Crispy Chicken Sandwich
Jr. Cheeseburger
Jr. Bacon Cheeseburger
All four items at an affordable price of just $4 at participating locations.
Any meal deal under $5, especially with a beverage, is always a great value.
Find out how to always save money at Wendy's with our insider tips.
NOTE: Not all locations offer the same national promotions. As a result, price and participation may vary. It's always wise to call ahead for verification in your area. We strive to keep up with "limited-time offers," but deals may end without notice.
There are several Wendy's locations throughout Kansas City. Check here to find a store near you.
More Kansas City Food & Drink Deals
Friday, February 3, 2023
Saturday, February 4, 2023
Sunday, February 5, 2023
Monday, February 6, 2023
Tuesday, February 7, 2023
Wednesday, February 8, 2023
Thursday, February 9, 2023
Friday, February 10, 2023
Saturday, February 11, 2023
Sunday, February 12, 2023
Monday, February 13, 2023
Tuesday, February 14, 2023
Wednesday, February 15, 2023
Thursday, February 16, 2023
Friday, February 17, 2023
Saturday, February 18, 2023
Sunday, February 19, 2023
Monday, February 20, 2023
Tuesday, February 21, 2023
Wednesday, February 22, 2023
Thursday, February 23, 2023
Friday, February 24, 2023
Saturday, February 25, 2023
Sunday, February 26, 2023
Monday, February 27, 2023
Tuesday, February 28, 2023
Wednesday, March 1, 2023
Thursday, March 2, 2023
Friday, March 3, 2023
Saturday, March 4, 2023