The Leavenworth County Veterans Day Parade is touted as the oldest Veterans Day observance in the nation and the largest parade west of the Mississippi.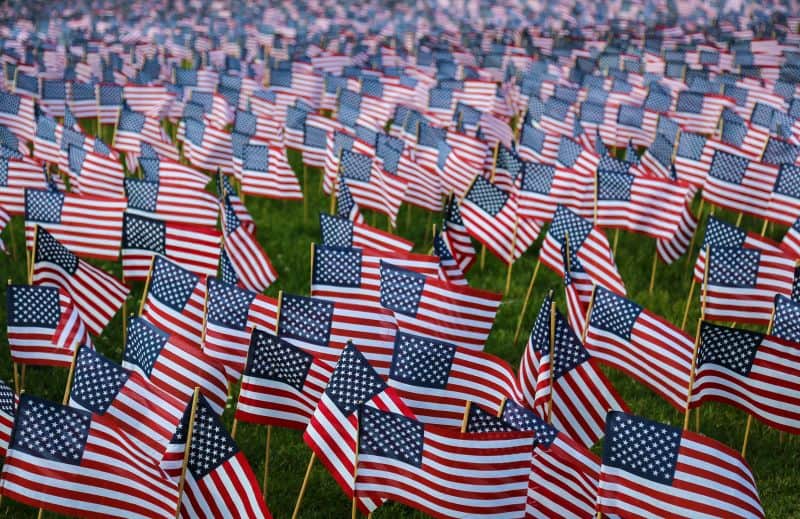 The tradition of the Leavenworth County Veterans Day Parade was launched Nov. 11, 1919, which was the first anniversary of the armistice that ended the fighting of World War I. This first observance took place before the holiday was officially called Veterans Day.
This is the 101st year of the parade. The theme is "Second Century of Honoring Our Veterans."
The parade and observance is likely to be smaller in 2020 due to current events.
As in the past, the parade will start at 10:30 a.m. on Wednesday, Nov. 11 in downtown Leavenworth. The parade route is about 1.5 miles long and follows this schedule:
10:30 a.m.: parade begins
11 a.m.: parade pauses for taps played by buglers stationed throughout the route
All attendees are asked to wear masks and/or keep an appropriate distance from others.
Flag Etiquette
The Leavenworth County Veterans Day Parade web site offers the following etiquette for parades and saluting the American flag.
All should rise when the US flag passes in a parade.
Members of the Armed Forces and Veterans who are present but not in uniform may render the military salute in the manner provided for individuals in uniform.
All other persons present should face the flag and stand at attention with their right hand over the heart.
Men not in uniform, if applicable, should remove their headdress with their right hand and hold it at the left shoulder, the hand being over the heart.
You may also be interested in:
Calendar of Kansas City Veterans Day Discounts, Freebies & Events
Thursday, November 11, 2021