The Leavenworth County Veterans Day Parade is touted as the oldest Veterans Day observance in the nation and the largest parade west of the Mississippi.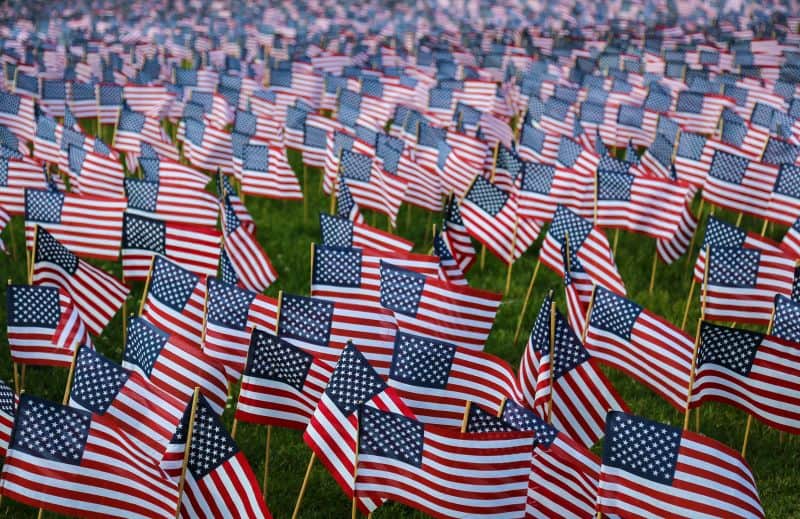 The tradition of the Leavenworth County Veterans Day Parade launched November 11, 1919, which was the first anniversary of the armistice that ended the fighting of World War I. This first observance took place before the holiday was officially called Veterans Day.
The 2022 Leavenworth County Veterans Parade happens in downtown Leavenworth, KS on Friday, November 11.
This is the 103rd year of the parade. The theme for 2022 is "Honoring Veterans for Defending Our Lives and Freedom During Wars or Disasters."
The Grand Marshall for the 2022 Leavenworth County Veterans Day Parade is Wilbur Grisham, retired Tech Sgt. – U.S. Army.
Parade staging begins at 9 a.m. The parade processions starts at 10:30 a.m. and continues for about 1.5 miles through Downtown Leavenworth.
Leavenworth County Veterans Day Parade Route Map
Flag Etiquette
The Leavenworth County Veterans Day Parade web site offers the following etiquette for parades and saluting the American flag.
All should rise when the U.S. flag passes in a parade.
Members of the Armed Forces and Veterans who are present but not in uniform may render the military salute in the manner provided for individuals in uniform.
All other persons present should face the flag and stand at attention with their right hand over the heart.
Men not in uniform, if applicable, should remove their headdress with their right hand and hold it at the left shoulder, the hand being over the heart.
You may also be interested in:
Calendar of Kansas City Veterans Day Discounts, Freebies & Events