If you are a car aficionado, you won't want to miss this display of cars in a fantastic Kansas City setting.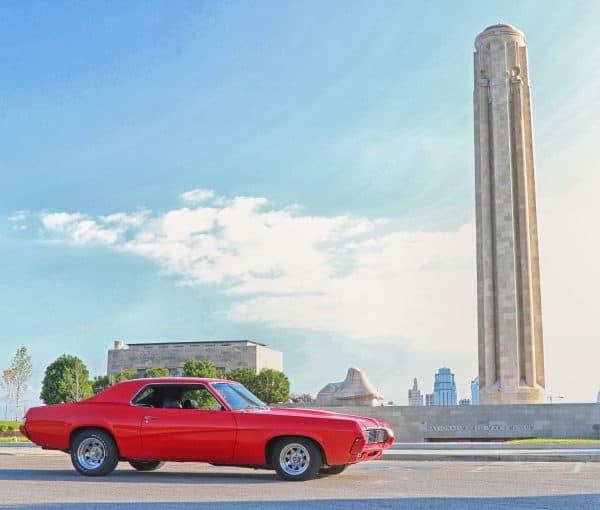 Join the Kansas City Automotive Museum and the National WWI Museum and Memorial on Sunday, July 17 for The Great Car Show on the grounds of the museum.
The show is from 10 a.m. to 3 p.m.
This is a day of music, educational displays, food trucks, demonstrations and some really cool cars. Featuring hundreds of vehicles of all makes, models and years, this public car show benefits the National World War I Museum and Memorial and Kansas City Automotive Museum.
The Great Car Show is on the Southeast Lawn of the National World War I Museum, 2 Memorial Drive in Kansas City, Missouri.
2021 Great Car Show Details
Some details for this year's Great Car Show are still being finalized. Prices below are from 2021. We'll update them as soon as we have confirmation.
2021 Ticket Prices: (we'll update these as soon as we know)
Adults – $5
Kids – $2
Kids 5 and under – FREE
Car Enthusiast Events and Activities in Kansas City
Saturday, June 4, 2022
Friday, June 10, 2022
Saturday, June 11, 2022
Friday, June 17, 2022
Saturday, June 18, 2022
Sunday, June 19, 2022
Saturday, June 25, 2022
Saturday, July 2, 2022
Friday, July 8, 2022
Saturday, July 16, 2022
Saturday, July 23, 2022
Saturday, August 6, 2022