The world's most recognized big red dog is coming to Kansas City. "Adventures with Clifford the Big Red Dog", a FREE interactive educational exhibit, opens at Crown Center Saturday, June 8 and runs through Sunday, Sept. 22. The exhibit will be housed on the first level of the Crown Center shops.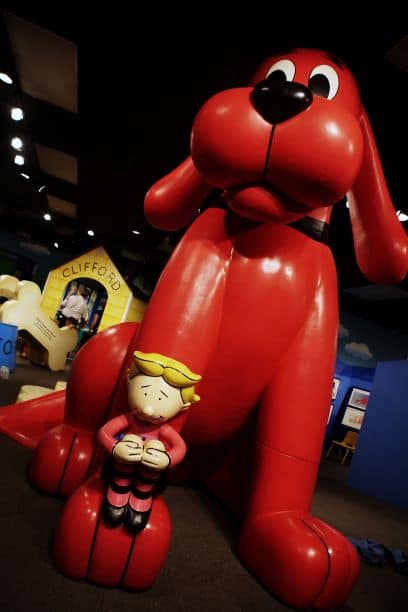 Throughout the exhibit, children will experience a range of interactive, educational games, all based on at least one of Clifford's Big Ideas – share, play fair, have respect, work together, be responsible, be truthful, be kind, believe in yourself, be a good friend, and help others.
Think about combining this with one or more of the Crown Center Weekender events happening this summer.
Hours for the exhibit are:
Monday – Friday, 10 a.m. to 6 p.m.
Saturday, 10 a.m. to 7 p.m.
Sunday, 11 a.m. to 6 p.m.
Independence Day and Labor Day, 10 a.m. to 5 p.m.
Parking
Crown Center is located at 2450 Grand Boulevard, Kansas City, MO. Parking is available at 25th Street and Grand Blvd. Weekend parking is FREE, starting at 6 p.m. on Friday.
Three hours of FREE parking is available with validation from any Crown Center merchant. You can get an additional three hours of FREE parking when you show $25+ in same-day receipts from any Crown Center shop or restaurant at the Crown Center Customer Service desk. Just know that you must get the six-hour validation slip from Customer Service. Receipts won't be accepted at the parking gate.
If you don't have a validation slip, standard parking rates of $6 to $24 apply. Cash, credit and debit cards are accepted.