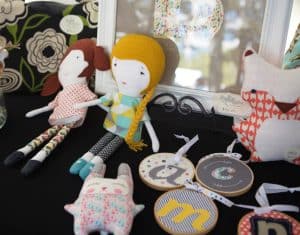 This Saturday, September 16, 2017, around 100 Hallmark artists, photographers, sculptors, and designers will be displaying their own personal works at the annual Hallmarket in Crown Center Square. Admission is FREE.
This event runs from 10 a.m. to 5 p.m. You'll be able to buy works directly from the artists (cash or check only).
Crown Center Square is located at 2450 Grand Street in Kansas City, Missouri.