Making root beer floats can be a family-favorite activity. Now, as you're trying to make summer vacation last as long as possible, is the perfect time to get the root beer and ice cream scoop.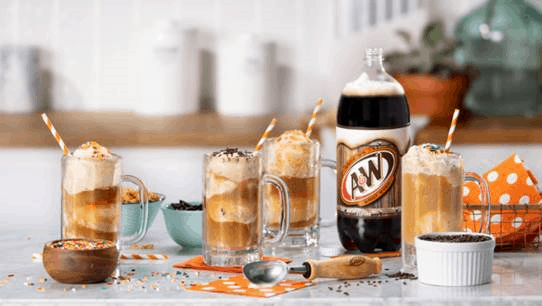 This summer, visit rootbeer.com and pledge to make more quality time with (and for) your family. By doing so, you'll receive a coupon for a FREE two-liter bottle of A&W Root Beer (up to $1.99). The coupon itself expires Sept. 30, 2019.
In honor of the root beer brand's 100th Anniversary, the pledge encourages families to go technology-free for one hour on Friday nights and enjoy some old-fashioned family fun.
Hungry? Thirsty? Check out more local food and drink deals.
Sunday, March 26, 2023
Monday, March 27, 2023
Tuesday, March 28, 2023
Wednesday, March 29, 2023
Thursday, March 30, 2023
Friday, March 31, 2023
Saturday, April 1, 2023
Sunday, April 2, 2023
Monday, April 3, 2023
Tuesday, April 4, 2023
Wednesday, April 5, 2023
Thursday, April 6, 2023
Friday, April 7, 2023
Saturday, April 8, 2023
Sunday, April 9, 2023
Monday, April 10, 2023
Tuesday, April 11, 2023
Wednesday, April 12, 2023
Thursday, April 13, 2023
Friday, April 14, 2023
Saturday, April 15, 2023
Sunday, April 16, 2023
Monday, April 17, 2023
Tuesday, April 18, 2023
Wednesday, April 19, 2023
Thursday, April 20, 2023
Friday, April 21, 2023
Saturday, April 22, 2023
Sunday, April 23, 2023
Monday, April 24, 2023