No doubt about it, these are some anxious times. A healthy diet can help counter the impact of stress by shoring up the immune system and lowering blood pressure.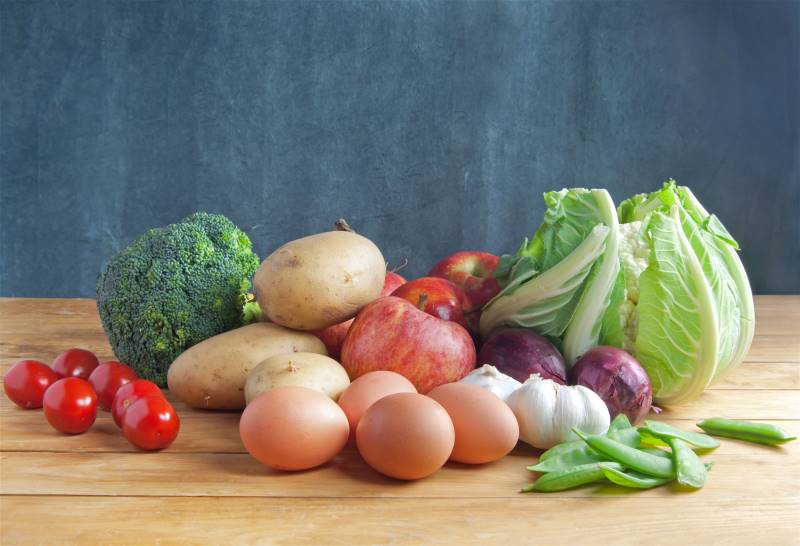 From limited choices in grocery stores to the growing frequency of cooking and eating at home right now, wholesome meals may be a challenge. Fortunately, you don't have to venture out too far (or at all) to get locally grown and raised fruit, vegetables, meats, eggs and other goodies for your table.
Here are places around Kansas City where you can shop for some of your staples. Some are wholesalers, restaurants, farmers or other specialty places that are adapting to current times. Check back because we'll be updating this list whenever we find out about a new place. If you have a business to add, send us details at info@kansascityonthecheap.com and we'll put you on here.
Make sure you don't miss any upcoming deals by subscribing to Kansas City on the Cheap's daily emails (just one a day), and following us on Facebook and Twitter.
Kansas City Local Meat, Produce, Dairy and Other Staples
Choose locally raised bison for steaks, roasts, ground, summer sausage, brats and jerky.
Where: FREE pick up at the farm at 16 SW 1971st Rd, Kingsville, MO or at participating farmers markets.
How to Shop: Order online at www.buffalo-ridge.com; Call 816-726-5615 or email michael@buffalo-ridge.com
This produce wholesaler usually services restaurants throughout Kansas City. In these unprecedented times, they are offering a "community box" of produce for sale each week for $20, payable in cash only at time of pick up. Items vary because they are using whatever is fresh and available. According to their Facebook page, orders are taken on Fridays from 10 a.m. to 3 p.m. and pick up can be done on Mondays from 8 a.m. to 4 p.m. They seem to be adding other times and dates so it can't hurt to keep an eye on their posts.
If you order online, bring your receipt and place it on your car's windshield. All pick ups are contactless at their location in North Kansas City.
Here is an example of what was offered in a previous community box:
1 bunch of bananas
1 leek
1 bunch cilantro
1 Mexican onions
1 lb of mini sweet peppers
1 red pepper
2 sweet potatoes
1 pineapple
4 apples
1 bag of grapes
1 mango
1 lb strawberries
1 6oz blackberries
1 honeydew
1 head of lettuce
1 tomato
2 cucumbers
Where: 1100 Atlantic Ave, North Kansas City, MO
How to Shop: Call (816) 214-4425 or go online to place your order.
A small family farm in Butler, MO focusing mostly on chicken and pork, but also raise duck, turkey, and a dairy cow.
Where: FREE pick up at the farm at 3995 NE State Route UU, Butler, MO or arrange for delivery at designated locations in Kansas City.
How to Shop: Call or email orders to 816-769-7619 or matt@elementalfarms.us  
A farm raising wholesome food using sustainable farming methods for beef, pork, chicken and turkey.
Where: Pick up at the farm at 14999 A NE County Rd 5313, Adrian, MO by appointment or opt for delivery to your home or other designated spot in Kansas City.
How to Shop: Email orders to contact@farrarfamilyfarmkc.com
The u-pick farm in De Soto, KS is temporarily closed to the public, but you can call shop online and arrange for a contactless pick up time at the farm. Choose from fresh fruit, vegetables, eggs and pure honey (raw and unpasteurized), nuts, snack mixes, salsa, jams, fruit butters and more.
Where: 29080 W 95th St, De Soto, KS
How to Shop: Call (913) 706-0370 or shop online.
Hedgewood Farms offers grass fed beef, free range organic eggs, chicken, turkey, pork and seasonal produce to customers for farm pick up or delivery. You can make one-time orders or become a Hedgewood Farms Family subscriber. Subscribers have priority access to all their products. When supplies are low, you're at the front of the line based on what is available. Other subscriber benefits include:
Free delivery (select areas) on average monthly orders of at least $50.
20% off first month's order ($50 minimum order applies).
First in line to "Opt In" on our seasonal organic produce.
Where: Paola, KS
How to Shop: Order online.
This farm in Bates, MO raises goats, chickens and pigs providing healthy meat products and eggs.
Where: Arrange for delivery to your home or a designated place in Kansas City.
How to Shop: Email orders to will@hscfarm.com
This family farm is a one-stop shop for fresh produce, herbs, vegetable starts, eggs, select pantry items, locally raised meats and other farm products including honey, soaps, jams and cheese. According to their Facebook page, you can still shop in person at their store in Leavenworth or order online and arrange for curbside pickup there. First-time shoppers can use the promo code JET_FIRST at checkout to receive 5% off their initial purchase.
Where: 26617 Tonganoxie Rd, Leavenworth, KS
How to Shop: Shop in person at the store or order online.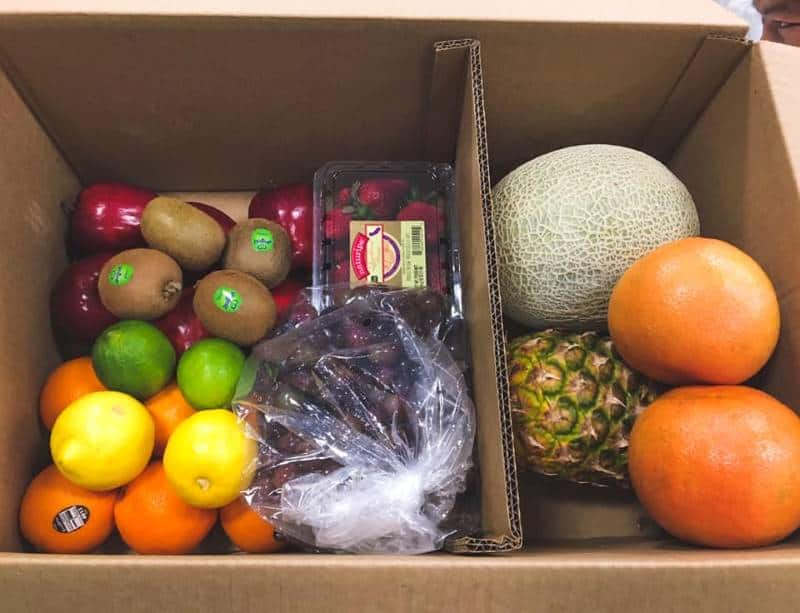 Loffredo Fresh Foods offers a special value boxes of fruits and vegetables for purchase by the public. Boxes are $25 each. Exact contents vary based on what is ripe and available.
Where: 750 Wyoming Street, Kansas City, MO
How to Shop: Place your order online. Be sure to choose Kansas City as your location because they also have one in Des Moines. You will get an email telling you when your order is being processed – bring that with you when you pick up your order curbside. Pick up can be done from 11 a.m. to 2 p.m. or from 4 to 6 p.m. according to the following schedule:
Friday after 5 p.m. – Monday before 5 p.m.: Wednesday pick up
Tuesday before 5 p.m.: Thursday pick up
Wednesday before 5 p.m.: Friday pick up
Thursday before 5 p.m.: Monday pick up
Friday before 5 p.m.: Tuesday pick up
Mr. Goodcents is selling essential sandwich fixings in bulk. What was intended as a temporary product offering has been extended to the foreseeable future. Meats and cheeses are available by the pound. Ham, the sandwich shop's most popular meat, ham, is available for $5 a pound at participating locations. Mr. Goodcents' soft bread is available by the loaf.
Where: Locations throughout Kansas City. Find as store close to you.
How to Shop: Place order online for pick up or delivery.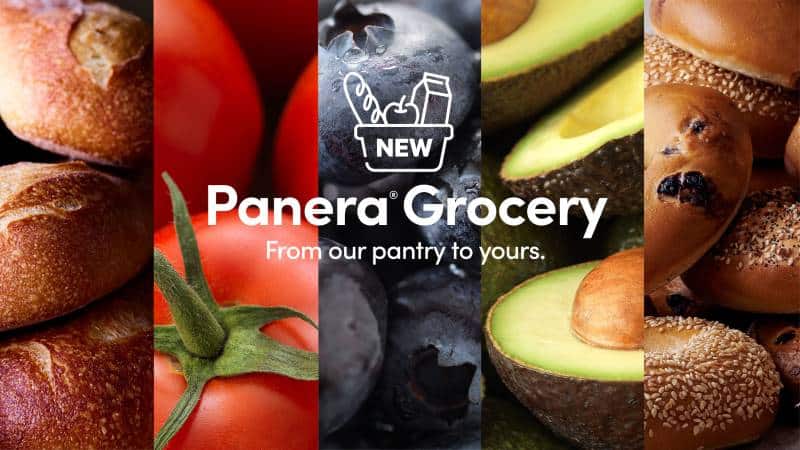 The bakery/café chain is now offering groceries at select locations, including several in Kansas City. You'll find mostly high-demand items such as fresh baked bread, bagels, milk, yogurt, cream cheese, and other dairy along with fresh produce (berries, avocados, apples, grapes, tomatoes, etc.). To order go online or through the app and select "Panera Grocery. All items can be obtained through pick up or delivery with little or no contact.
For MyPanera members, Panera Grocery orders will serve as a visit toward future MyPanera rewards.
Where: Locations throughout Kansas City. Find one here.
How to Shop: Go online or through the Panera app.
Get meats on your table from these fifth-generation family farmers who provide grass-fed beef, pork, chicken lamb and more.
Where: McCune, KS
How to Shop: Order online for delivery or shipping. Free delivery to KC metro and surrounding areas for orders $200+. Small delivery fee for orders under $200. Their Facebook page is a good way to keep current on when they'll be making local deliveries.
At select locations, including those in Kansas City, the chain is offering a selection of its steaks, including ribeyes, strip, sirloin and filets, ready for you to cook at home. Call ahead order online from your closest Texas Roadhouse.
Where: Multiple Kansas City locations. Fine one here.
How to Shop: Call or order online.
The farmers market season in Kansas City has started. Some markets aren't open yet or have delayed. Other markets are operating in special ways to keep vendors and customers safe and healthy. This means everything from practicing social distancing, offering drive-thru set ups or working directly with vendors for pickup and deliveries. You can get more details at our post Farmers Markets in Kansas City.
Besides being home to one of Kansas City's most popular farmers markets, the City Market is also an excellent alternative to supermarkets. Many of the specialty grocers, produce stands, butcher shops, bakery and restaurants are open daily and offer meal kits and essential items and staples including meat, spices, dairy and produce. Here is a list of merchants that can help home cooks and foodies stock their pantries.