Retailers in Kansas City and across the nation are making continual changes to how they serve customers and take care of employees.
Many retailers are adjusting store hours, not only to allow for effective restocking and additional cleaning, but to ensure employees have additional time to take of themselves and their families. Others are designating special hours to allow at-risk groups (seniors, pregnant women, those with underlying health conditions) to shop for groceries and other supplies in a less crowded and, hopefully safer, environment.
As current events evolve, so do store operations. We're seeing retailers take additional measures including putting limits on certain products, temporarily suspending returns and exchanges, providing personal protective gear like masks and/or rubber gloves to employees, posting social distancing signage and limiting the number of shoppers inside a store at one time. You may also find that certain services are reduced or temporarily unavailable as employees are asked to focus on essential and critical customer needs.
Here's the list of Kansas City grocery stores and retailers making these changes. We're working hard to keep up with all the details, but things are changing constantly. Check store hours before you head out. If you know of others, send us a note at info@kanascityonthecheap.com.
As a friendly reminder, please remember to do your part to help.
Don't shop in a group. Designate one person from your household to be the outside runner for essentials.
Only go into a store for essentials. Use delivery, drive through or curbside pickup whenever possible to limit personal contact.
Don't buy more than you need. This helps ensure others have a chance to get some of what they need as well.
Keep a respectable distance of at least six feet everywhere you go – in stores, parking lots, etc.
Cover your face. The CDC is now recommending the use of cloth face covering in public settings. This means using bandannas, scarves or homemade masks. Surgical masks or N-95 respirators should still be reserved for healthcare workers on the front lines
Above all, be considerate and polite to other shoppers and especially store staff. It is not their fault that shipments are being delayed, services are being suspended or the rules have changed. And they're stressed enough without having to deal with a fight in the toilet paper aisle.
Kansas City Retailers: Updated Hours, Services and Other Changes
Store Hours: On Tuesdays and Thursdays, ALDI stores will open at 8:30 a.m. and reserve the first hour of business for vulnerable shoppers. This includes senior citizens, expectant mothers and those with underlying health concerns.
Shopping Options: Aldi also offers delivery through Instacart
Other Notes: Aldi is requesting (where possible) that only one person per cart comes into the store. They will be limiting the number of shoppers allowed into a store at one time. Medical professionals with ID will be given priority access to the front of any lines outside stores.
They are also suspending cart-to-cart transfer at checkout. You'll use the same cart for shopping and after you checkout. Aisles will be set up for one-way shopping so it's easier to a distance from anyone else.
Store Hours: In some areas, store hours have changed to follow state and local restrictions. The first hour of each day for is reserved for senior citizens and other vulnerable groups.
Shopping Options: Curbside pickup is available for online orders at biglots.com.
Other Notes: Big Lots has temporarily suspended in-store returns and exchanges and bottle redemption, use of reusable bags. Furniture deliveries will be made to outside homes. Expect limits on high-demand products like water, hand sanitizer, cleaning supplies and paper products.
Store Hours: Cosentino's Price Chopper, Sun Fresh, and Apple Market stores, as well as the Cosentino's Markets will now be open from 7 a.m. until 8 p.m. The first hour of shopping is reserved for seniors, pregnant women and those with compromised immune systems.
Store Hours: Costco warehouses will close at 6:30 p.m., Monday through Friday. Gas stations will close at 7 p.m. Weekend hours will not change. On Tuesdays, Wednesdays, and Thursdays, Costco warehouses will open from 8 to 9 a.m. for members ages 60+ and for those with physical impairments. During this early hour, the pharmacy will be open, but the Costco Food Court will not.
Shopping Options: Delivery options are available.
Other Notes: No more than two people per membership card may enter the warehouse at a time. Priority access will be given to medical workers and first responders (police, EMTs, firefighters) with ID in any lines that form outside a warehouse for shopping.
Costco is not accepting returns on certain items and has implemented purchase limits for high-demand products. To minimize personal contact Costco has reduced services in some departments, including the Hearing Aid department, Costco Optical, the floral department and the jewelry department. Costco members may continue to shop for some of these items at Costco.com. A limited menu is available at food courts and are available only as takeout.
Store Hours: Dollar General Stores has dedicated the first shopping hour of the day to its senior customers. Dollar General has also adjusted store hours. Locations will open as normal, but close one hour earlier.
Other Notes: Paper products, hand sanitizer, wipes and possibly other select items are limited to three per customer. Front line responders receive 10% off qualifying purchases.
Store Hours: Normal store opening hours are still in place, but all stores around the Kansas City metro will close at 8 p.m. The first hour (6 to 7 a.m.) Hen House Markets are open are reserved for shopping by seniors and guests with disabilities.
Shopping Options: Hen House shoppers can also opt for having groceries delivered (where available) through Instacart.
Store Hours: Until further notice, Hy-Vee's store hours will be 8 a.m. to 8 p.m., seven days a week. You may want to check the Facebook page of your local HyVee because we've seen posts that indicate some stores are open later. Check here to find a local HyVee near you. Hy-Vee is reserving one hour of in-store shopping time from 7 a.m. to 8 a.m., seven days a week for customers 60+, expectant mothers and those with underlying health conditions.
Shopping Options: HyVee's Aisles Online grocery service lets customers shop online and have groceries delivered to their home or picked up at the store. Demand is high so time slots are filled up. Customers should be prepared to choose a different time slot or place their order earlier than they normally do. Seniors/high-risk customers will have access to reserved online shopping pickup time slots from 7 a.m. to 8 a.m., seven days a week.
Picking up your order at the store is always FREE with a minimum $30 purchase. Home delivery is $9.95 with a minimum $30 purchase. The minimum purchase amount is calculated by the total amount of good you purchase and excludes taxes and the service fees themselves. Hy-Vee is waiving grocery home delivery fees to seniors/high-risk customers in places where orders are fulfilled by DoorDash. Customers can use designated promo code SPECIALDELIVERY at checkout when they place their online order for delivery.
Customers who have never shopped HyVee Aisles Online can save 10% by using the code WELCOME.
Other Notes: Hy-Vee is temporarily suspending its return, refund and rain check policy until further notice, as well as the use of reusable shopping bags. They are asking customers to follow a one-person- per-cart rule to minimize the number of people in the store at any given time. There are also one-way directional signage in aisles designed to promote distancing.
Store Hours: All stores in Kansas City have adjusted their hours for earlier close times. Check here to hours of specific locations.  The first hour of shopping time at all stores is reserved for high-risk customers of seniors, pregnant women and those with compromised immune systems.
Other Notes: Rainchecks, returns, refunds and use of reusable shopping bags are temporarily suspended.
Store Hours: All Sam's Clubs are open Monday – Saturday from 9 a.m. to 8 p.m. Sunday hours remain at 10 a.m. to 6 p.m. Scheduled Club Pickup orders will still be available for pickup starting at 7 a.m. Sam's Club locations nationwide will offer early shopping hours every Tuesday and Thursday from 7 a.m. to 9 a.m. for seniors and those with disabilities or compromised immune systems. This includes pharmacy and optical centers and will last until further notice.
Sam's Club associate shopping hours are every Sunday from 8 to 10 a.m. Beginning Sunday, April 19 healthcare workers and first responders will be allowed to shop during this time as well. According to comments on their Facebook page, "First responders include, but are not limited to police officers, paramedics, and firefighters. We're considering a healthcare worker as anyone who delivers care and services to the sick and ailing either directly as doctors and nurses or indirectly as aides, helpers, laboratory technicians, or even medical waste handlers who are helping us fight this virus." The comments also state that these people do not have to have a Sam's Club membership to shop during this time.
Shopping Options: In-store shoppers can use the Scan & Go feature in the Sam's Club app. Simply scan your items with your phone, add them to your cart, and skip the checkout line altogether. You can also use Club Pickup by ordering online and driving up in your car to get your stuff. Due to demand, you can only schedule pickups one day in advance.
Other Notes: Product limits are in place. Hearing Aid and Optical Center services are available on a limited basis. Tire and Battery Centers are closed.
Considering a Sam's Club membership? Find out how you can save up to 60% off the cost of an annual membership.
Store Hours: Most Save A Lot locations, have dedicated a priority shopping hour for senior customers, customers with disabilities and their caregivers. Check your local store for participating times. https://savealot.com/save-lot-grocery-stores-near-me
Other Notes: Product returns are currently not allowed.
Store Hours: All locations will close by 9 p.m. daily. The first hour stores are open on Tuesdays and Wednesdays are dedicated for customers 65+, pregnant women and other at-risk groups. Check here to confirm opening times.
Shopping Options: Target continues to offer a range of services that don't require guests to enter the store, including:
Drive Up: A Target staff member delivers purchases to your car in our parking lot.
Shipt: A shopper makes a same-day delivery to your doorstep.
Target.com: Orders are shipped directly to your home.
Other Notes: Target is monitoring and, at times, limiting the number of people shopping in its stores at one time. They are also establishing one-way traffic through aisles to allow for more distancing. Returns and exchanges are not currently being accepted. Customers using their own reusable bags will have to bag their own merchandise. Product limits are in place.
Store Hours: All Trader Joe's stores will close at 7 p.m. Stores dedicate the first hour of operation every day (either 8-9 a.m. or 9-10 a.m. depending on the store) to serve senior customers over the age of 60 and customers with disabilities who may need additional assistance while shopping.
Store Hours: Most stores are open 9 a.m. to 9 p.m. on weekdays.  Twenty four hours are drive-thru only overnight 9 p.m. to 9 a.m.  Shoppers 55+ have a dedicated shopping time at stores nationwide from 8 to 9 a.m. every Tuesday.
Shopping Options: Products can be delivered through Postmates in some areas; some stores are allowing you to share a shopping list via the drive through and have a staff member shop (prescriptions and select items) for you while you wait. You can also shop online and get FREE shipping with no minimum order.
Other Notes: Tuesdays is designated as Seniors Day. Walgreens offers senior discount for ages 55 & older, which is 30 percent off regularly priced Walgreens brands and 20 percent off regularly priced national brands. Restrictions may apply.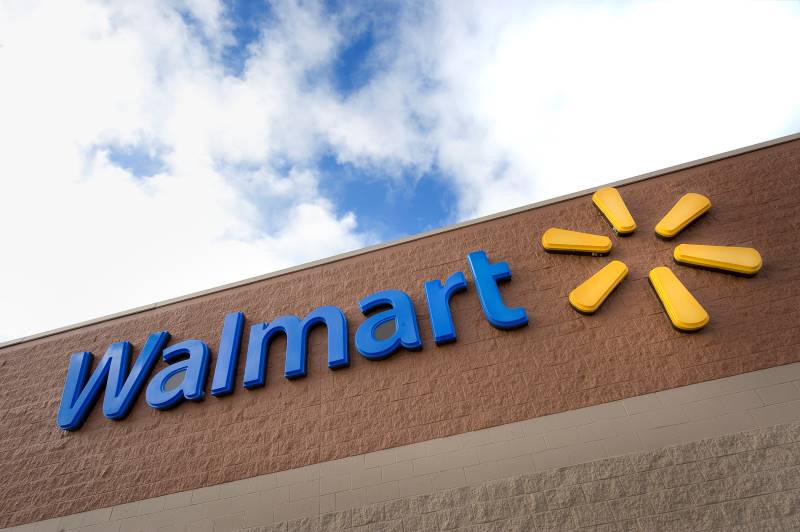 Store Hours: Walmart stores and Neighborhood markets will be open from 7 a.m. to 8:30 p.m. until further notice. Stores that normally open later than 7 a.m. will continue their regular starting hours.Walmart is offering special shopping hours for older customers. From March 24 to April 28, the retailer will host an hour-long senior shopping event every Tuesday for customers age 60+. This will start one hour before the store opens. Pharmacies and Vision Centers will also be open during this time.
Shopping Options: Shoppers hoping to avoid going into a Walmart store can use one of the following services:
Grocery Pickup: Orders placed online. You can pick them up at a store where a Walmart associate brings your stuff out to your car. There is no charge for pickup. Where available, you can have groceries delivered to your doorstep. Walmart has steps in place to minimize contact during these processes. At select store locations, 7 a.m. to 8 a.m. will be reserved for as a designated pick up time for customers 60+, first responders, those with disabilities or anyone that falls into the CDC-designated high risk categories.
Walmart Grocery Delivery: Where available, you can order groceries online and have them delivered to your doorstep.
Walmart.com: Online orders are shipped to your house. If you're buying $35 or more worth of stuff you'll get FREE two-day shipping.
Other Notes: Walmart is limiting the number of customers in stores at one time. Product limits are in place for some products. Auto Care Centers will be temporarily shut down. some stores may choose to suspend jewelry counter services, including ear piercing and jewelry repair. Aisles are set up for one-way traffic.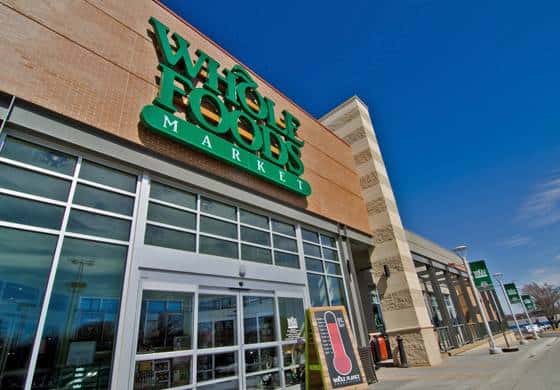 Store Hours: Operating hours are changing based on community needs, including closing earlier to allow for stocking and extra cleaning. Check the store finder page for updates. Customers who are 60 and older one hour before opening to the general public, under the new adjusted hours posted on the store's web page. For example, if a store's new hours are 9 a.m. to 8 p.m., customers who are 60+ can shop starting at 8 a.m.
Shopping Options: Curbside pickup and delivery to Amazon Prime members.
Other Notes: Product limits have been set and reusable containers are not allowed at this time.
Check here for details on store hours at a Kansas City Whole Foods location near you.
If you have friends and family members in other parts of the country, Living on the Cheap has a list of retailers with special hours, including some that do not have a presence in Kansas City.