Thank you. Thanks. Gracias. Merci. Grazie. Danke sehr. Khop Khun Mak Kha. Mahalo.
No matter how you say it, the expression means gratitude and appreciation.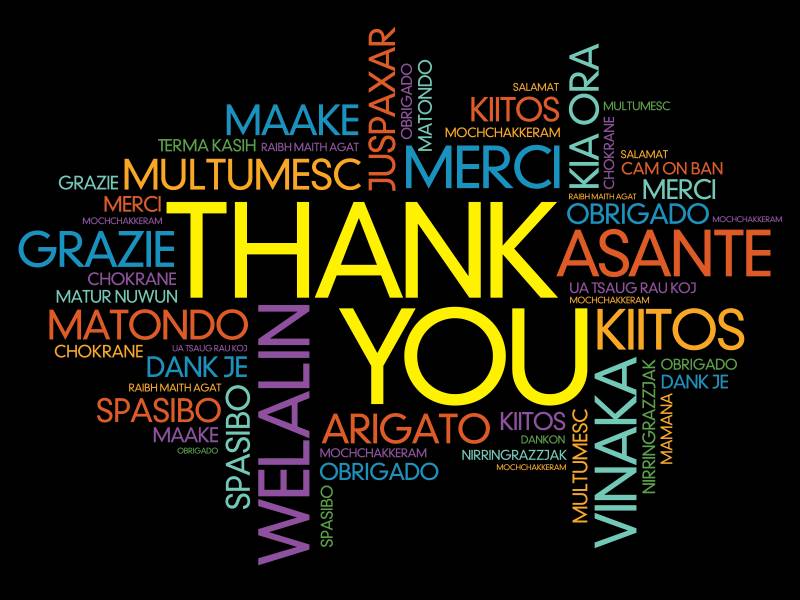 Right now, front-line responders are the super heroes for their care and dedication in this chaotic time. Many businesses and restaurants are showing their appreciation with freebies and discounts to police officers, firefighters, paramedics, doctors, nurses and hospital workers.
Please double-check for whom the offer applies, as each one varies — some are specific to first responders, front-line responders or hospital workers or a combination thereof. Some also apply to military service members. For more local military discounts, offers and activities, see these posts:
Most offers are available at participating locations, while supplies last. Limit one offer per person.
Freebies and Deals for Frontline Responders in Kansas City
RECENT ADDITIONS!
Topgolf: Heatlthcare workers receive 10% off Topgolf game play a 20% discount on any monthly membership through August 31. Valid ID required.
Big Lots: First responders, medical professionals, active military personnel and veterans are being given 15% off everything in Big Lots stores and online, at least through the end of May. When shopping online use code BIGHEROES at checkout. In stores, just offer up your valid work ID, military ID or badge.
McCormick & Schmick's: All U.S. military members, veterans, nurses, doctors and first responders (firefighters, police, paramedics and EMTs) can enjoy 10% off dine-in meals at McCormick & Schmick's on May 25. The offer is good for parties up to six people. Does not apply to alcohol or gift card purchases.
Academy: Military, first responder and healthcare professionals receive 10% off  May 4-25. Some exclusions apply. Present valid ID for in-store purchases. When shopping online, verify your military, first responder or healthcare professional status with the id.me buttons on the Shopping Cart page. Once verified, copy and paste promo code into the promo code section on the Shopping Cart page for single-use redemption.
Aldi: Medical professionals with ID will be moved to the front of any lines that from outside stores. Learn more about special shopping hours and changes happening at Aldi and other Kansas City grocery stores.
BP and Amoco: First responders, doctors, nurses or hospital workers can sign up to get a code that will give them a one-time to provide them with a 50 cents off per gallon discount.
Brew Lab: The week of April 20, this downtown brewery/brewing house combo is offering a FREE lunch to Johnson County healthcare workers and first responders. Read more here for ordering this limited-time deal.
Circle K: The convenience store chain is offering FREE coffee, tea, and polar pop to first responders and health care workers until March 31. Show your employee badge and get your FREE drink.
Costco: This isn't a discount, but the warehouse chain is currently giving priority access to Cosco members who are healthcare workers and first responders such as police officers, EMTs and firefighters. Those with a membership card and work ID will get moved to the front of the line. Check here for more details about special shopping hours and restrictions at Costco and other Kansas City retailers.
Crocs: For a limited time, The shoe company is offering healthcare workers across the U.S. a FREE pair of shoes, including shipping. Choose from select Crocs Classic Clogs and Crocs At Work styles. There is a limit of complimentary Crocs each day, with registration opening at 11 a.m. CDT daily.
Dhvani: The Portland-based clothing company is offering a FREE face mask for anyone in the U.S. Front line and essential workers will receive first priority. Here's how you can get your FREE mask.
Dollar General: Medical/healthcare workers, first responders and activated National Guardsmen get a 10% discount on select purchases through April 30 at any store nationwide with ID.
Draper James: The clothing line launched by actress Reese Witherspoon is giving away FREE dresses to teachers.
Dunkin' Donuts: Healthcare workers enjoy a FREE coffee and donut on National Nurses Day (May 6).
Genghis Grill: For a limited time, healthcare workers get 20% off carryout orders. Just show medical ID or badge for the discount.
H&R Block: During the month of May, frontline workers can file both federal and state tax returns for free through H&R Block's expert-prepared, on-the-go service, Tax Pro Go. Frontline workers can go online to get started. They will be asked to upload a photo of a work ID to validate they are a police officer, firefighter, EMT or healthcare worker, and then the tax professional will apply the offer. Click here to find more ways to save on tax prep, even if you're not a frontline worker.
Hallmark: The greeting card company is giving away a FREE 3-pack of cards (shipping included) — open to all. The offer is for a limited time.
Hooters: Healthcare workers and first responders, as well as military personnel, receive 20% off all food take-out orders. The discount is available for a limited time.
Krispy Kreme: Every Monday, the doughnut shop is giving all healthcare workers FREE dozens of its Original Glazed Doughnuts. Simply go to the drive-thru, inform the staff of what you need and show your employee badge. Pick up a few dozen on the way to work for colleagues or grab a dozen on your way home from a long shift to share with the family. Limit up to five (5) dozen per healthcare professional, due to varying production capabilities by location. The offer runs from March 30 to May 11.
Long John Silver's: First responders, healthcare workers, active-duty military and teachers get a 10% off every day. In addition, the discount increases to 20% off one day a week for each group — click here for the schedule. The discount runs from March 30 to May 31.
The North Face: First responders and healthcare workers can save 50% off any regular-priced merchandise from The North Face through Dec. 31, 2020. Find out more here.
McDonald's: Healthcare workers can enjoy a FREE breakfast or lunch at McDonald's April 22 – May 5. See more details here.
Reebok: Reebok is offering 50% off shoes and apparel to teachers, nurses, military personnel, first responders, and government employees. See our post for full details.
Rothy's: Rothy's is expanding the existing school teacher discount program to include first responders and medical professionals like doctors, nurses or hospital staff. They are now offering four 20% off codes, and a one-time 50% off code for employees as a way of saying thanks. Shoppers must verify eligibility by May 31 to participate. Be aware that the 50% discount is limited to select styles and one item per order. Start shopping and verifying eligibility here.
Sam's Club: Beginning April 19, Sam's Club will launch "Hero Hours" every Sunday from 8 to 10 a.m. During this time  first responders and health care workers can shop inside clubs even if they don't have a membership. Check here for more details about special shopping hours at Sam's Club and other Kansas City retailers. Considering a Sam's Club membership? Find out how you can save up to 60% off the cost of an annual membership.
Snickers: Get your favorite essential worker a FREE Snickers bar.
Sonos's: Starting May 5, Starting today, Sonos is offering a 30% discount on online purchases to verified healthcare workers and first responders. Read more here about how you can shop for their quality speakers.
Starbucks: The iconic coffee cafe is giving all front-line responders a FREE tall brewed coffee — hot or iced. The giveaway runs from through May 31.
Steak 'n Shake: It's not exclusive to anyone working on the front lines, but Steak 'n Shake is offering FREE fries in their drive-thru for a limited time. No purchase necessary. They also have some good deals during happy hour.
Transport Brewery: Here's some local love from Shawnee-based Transport Brewery. On April 24 those in the education field can take advantage of buy-two-get-one-FREE beer crowlers. They also have everyday beverage discounts for front line/essential workers including police officers, firefighters, teachers, EMTs, nurses, military personnel, veterans and American Homebrewer Association members (yes, they're essential. They MAKE the beer!). These are everyday discounts so these groups can enjoy tasty beers for less even when all this crazy mess is over. See here for more details.
Trust & Will Free Will-Based Estate Plan: U.S. healthcare professionals who work in public health settings can get FREE access to a complete Will-Based Estate Plan, for themselves and their spouses ($129 value!). Those eligible can redeem your free Will-Based Estate Plan by filling out the simple questionnaire to verify occupation. The will-based estate plan includes last will and testament, HIPAA Authorization, Living Will, and Power of Attorney. Find the details here.
Under Armour: The sports apparel and footwear chain is offering a 40% discount to a large group of workers helping to keep things moving right now. This includes first responders, healthcare workers, police, firefighters, military and educators. See our post for full details.
FYI: Not all locations offer the same national promotions. As a result, price and participation may vary. It's always wise to call ahead for verification in your area. We strive to keep up with "limited-time offers," but deals may end without notice.