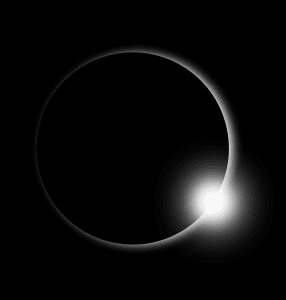 My family and I are huge astronomy geeks. We have been anxious for the upcoming Solar Eclipse for over a year!
Get ready, Kansas City, you're in for a very special celestial treat next week! On Monday, August 21, 2017, North America will have the privilege to experience a total eclipse of the sun. The last time our country saw a total eclipse was 38 years ago.
According to NASA, the solar eclipse is an "event … in which the moon passes between the sun and Earth and blocks all or part of the sun …. For this eclipse, the longest period when the moon completely blocks the sun from any given location along the path will be about two minutes and 40 seconds."
Eclipse Safety
It is never wise to look directly into the sun, as it can have damaging effects to your eyes. Please be sure to wear protective, ISO-certified eye gear when viewing the solar eclipse. They are fairly inexpensive and you can purchase them at the following reputable retailers recommended by the American Astronomy Society.
Kansas City happens to be in the path of totality (the track of the moon's shadow across the Earth).  The best places to view and experience the maximum duration of the solar eclipse near us are St. Joseph, Missouri and Troy, Kansas, just a short day trip away. These amazing Missouri and Kansas maps provided by the Great American Eclipse website show you the path and the duration of the eclipse.
Local Solar Eclipse Events & Parties
Here are some solar eclipse events and viewing parties occurring on the day of in the Kansas City metro area:
Missouri
Kansas
I will be updating this post frequently. Please let me know if there are any events I should add.
Kansas City Solar Eclipse