All veterans and active military personnel can wake up for a good treat at Lamar's Donuts and Coffee.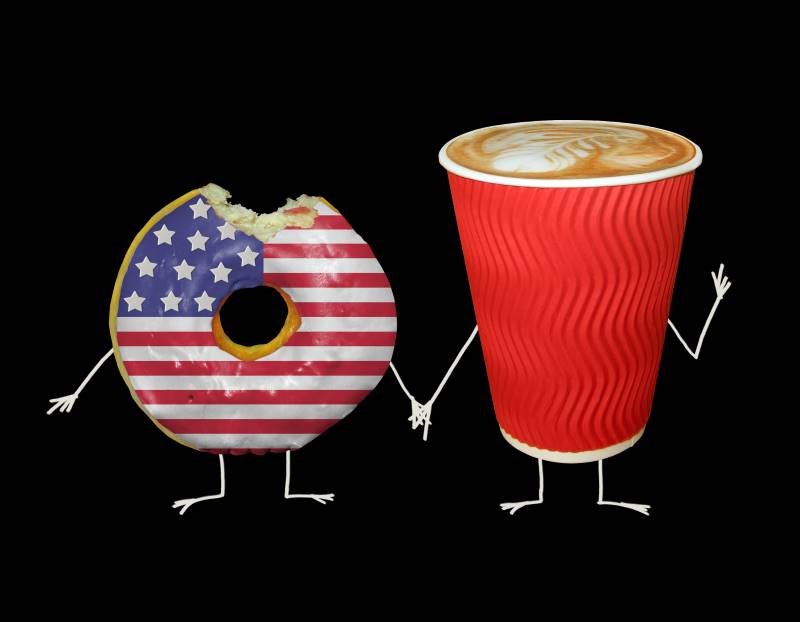 The locally-founded donut and coffee chain is giving our military heroes a FREE donut and 12 ounce cup of coffee on Veterans Day – Friday, November 11.
No purchase is necessary.
Current or former military members can wear their uniform, present military ID or other ID identifying them as a veteran to claim the deal.
There is a limit of one offer per qualifying customer. Specialty donuts are not included.
Don't miss our full list of Kansas City Veterans Day discounts, freebies, and events.
Lamar's Donuts Kansas City Connection
Lamar's Donuts & Coffee is headquartered in Colorado, but has its roots in Kansas City, Mo., where Ray Lamar opened the first location in 1960. According to Lamar's web site, locals flocked to the location in a converted gas station on Linwood Boulevard and the donuts became a Kansas City institution. In 1990, Ray and his wife, Shannon, decided to franchise and there are now 25 locations in five states.
There are nine Lamar's Donut shops in Kansas City. Hours vary by store.
5901 Johnson Dr., Mission, KS
8615 College Blvd., Overland Park, KS
12520 Quivira Road, Overland Park, KS
722 N 7 Hwy., Blue Springs, MO
9926 Holmes Rd., Kansas City, MO
3395 Main St., Kansas City, MO
705 SE Melody Lane, Suite G, Lee's Summit, MO
3801 SW M 291 Hwy., Lee's Summit, MO
1183 W Kansas St., Liberty, MO
Kansas City Veterans Day Discounts, Freebies & Events