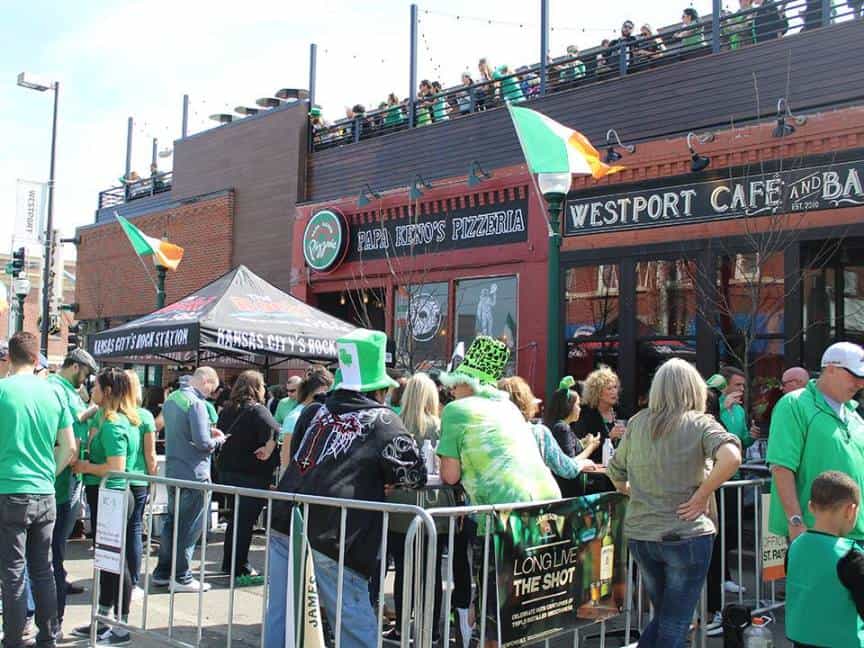 On Friday, March 17, 2023, the Westport entertainment district is holding what it says it the "largest St. Patrick's Day celebration in Kansas City." Admission is FREE.
Westport Road (from Broadway Boulevard to Mill Street) and Pennsylvania Avenue (from 40th Street to Archibald Street) will be closed, and outdoor beer gardens and sidewalk cafes will be set up. There will be food & drink specials and live entertainment.
Many businesses will start their parties before the 11 a.m. parade.
Westport Entertainment District