Bank of America and Merrill Lynch customers with a credit or debit card can visit select Kansas City museums for FREE on the first Saturday and Sunday of every month, as part of the Museums on Us program.
Participating Museums on Us Locations in Kansas City
National WWI Museum and Memorial
100 W 26th Street
Kansas City, MO
(816) 888-8100
Negro Leagues Baseball Museum
1616 E. 18th Street
Kansas City, MO
(816) 221-1920
Union Station's Science City
30 West Pershing Road
Kansas City, MO
(816) 460-2020
Present your Bank of America or Merrill Lynch credit or debit card and a photo ID (both are required) on the first weekend of every month for one free general admission. Each card admits one person for FREE.
The program does not cover the cost of ticketed and special exhibits or fundraising events.
The 2023 Museums on Us Weekend Schedule
March 4-5
April 1-2
May 6-7
June 3-4
July 1-2
August 5-6
September 2-3
October 7-8
November 4-5
December 2-3
For a quick look at museums in Kansas City and other discounts or FREE days, visit our post: Marvelous Museums in Kansas City.
Visit 150+ Museums Nationwide for Free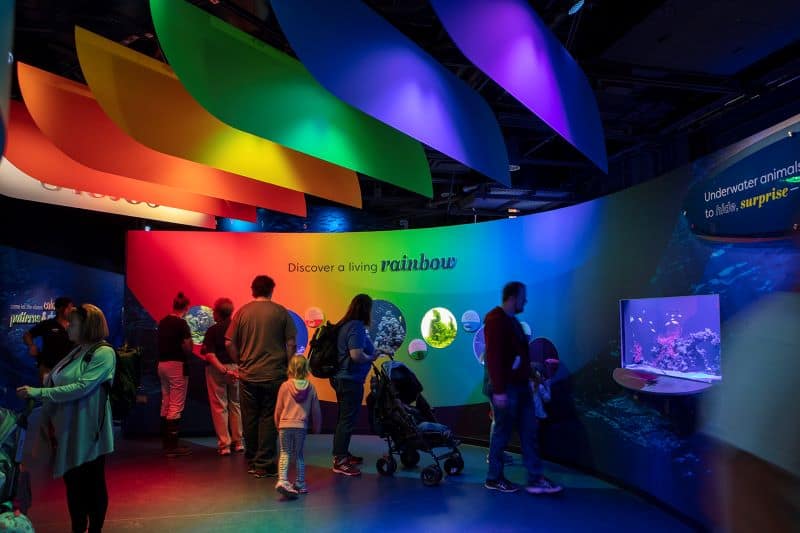 The Museums on Us program includes museums in 31 states and the District of Columbia. If you happen to be traveling at the right time, you might be able to take advantage of FREE admission at some really cool places.
They include such prestigious institutions as the Metropolitan Museum of Art in New York, the Museum of Contemporary Art in Miami, the Los Angeles County Museum of Art, the Museum of Fine Arts in Boston, the Seattle Art Museum, the Birch Aquarium at Scripps in San Diego and the National Museum of Women in the Arts in Washington, D.C.
Participating institutions include not just art museums, but all kinds of cultural venues, such as the Houston Zoo, the Shedd Aquarium in Chicago, the Springs Preserve in Las Vegas and the Motown Museum in Detroit.
Find a full list of participating Museums on Us locations.