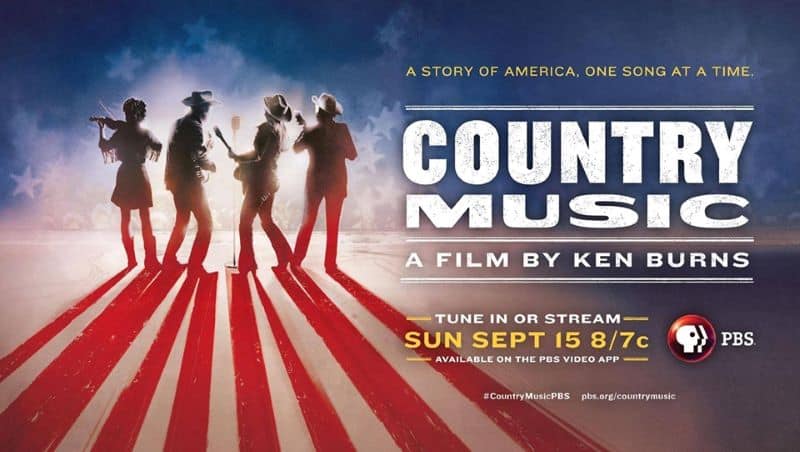 Filmmaker Ken Burns' latest project, the documentary series Country Music, explores the history of this genre and the stories of performers like Hank Williams, Patsy Cline, Garth Brooks, the Carter Family and more.
The film premieres on PBS outlets, including Kansas City's KCPT station, on Sunday, Sept. 15. You can get a preview of the film at special events being held around Kansas City in early September.
Gem Theatre 
Thursday, Sept. 5
6 p.m. to 8 pm.
KCPT, the American Jazz Museum, and the Mutual Musicians Foundation are coming together at the Gem Theatre to present a FREE preview from 6 to 8 p.m. In advance of the screening, there will be demonstrations of bata and conga drums and the claw hammer banjo, highlighting the shared roots of country music and blues and jazz.
After the program, everyone is invited to go across the street to enjoy a performance led by James Hathaway at the Mutual Musicians Foundation. Both activities are FREE, but attendees are asked to RSVP.
The Gem Theatre is located at 1615 E. 18th Street, Kansas City, MO 64108.
Plaza Branch – Kansas City Public Library 
Saturday, Sept. 7
1:30 p.m.  – 3 p.m.
KCPT and The Kansas City Public Library are offering a FREE preview screening at the Plaza Branch location from 1:30 p.m. to 3 p.m. on Saturday, Sept. 7, 2019. The screening will also include short videos exploring Kansas City's connection to country music's history.
A discussion will be led by Chuck Haddix, director of the University of Missouri-Kansas City's Marr Sound Archives and radio host of KCUR's signature show The Fish Fry and longtime KFKF radio host and contributor Joy Peterson.
The Plaza Branch is located at 4801 Main Street, Kansas City, MO 64112. Free parking is available in the Plaza Branch's parking garage.
Knucklehead's Saloon 
Monday, Sept. 9
7:30 p.m.
Knucklehead's Saloon will have a special Honky Tonk Monday as personnel from 90.9 The Bridge and KCPT join to share clips from the Country Music series. The restaurant and bar will both be open for this FREE event. Doors open at 6:30 p.m. and the screening begins at 7:30 p.m.
If you can't make it to the screening, you should check out other live music events happening at Knuckleheads, 2715 Rochester Avenue, Kansas City, MO, 64120.
Ken Burns
According to his website, Ken Burns has been making documentary films for over forty years. He has directed and produced some of the most acclaimed historical documentaries ever made, including Brooklyn Bridge, The National Parks: America's Best Idea and The Vietnam War.
Knuckleheads Saloon
2715 Rochester Avenue
Kansas City, MO 64120
(816) 483-1456