Deanna Rose Children's Farmstead in Overland Park is a long-standing local family-fun place. With FREE or low-priced admission, we think it's one of the best values for entertaining kids in Kansas City.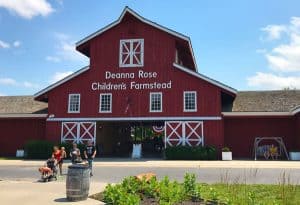 The Farmstead memorializes Deanna Rose, an Overland Park police officer killed in the line of duty. Over the years, the Farmstead has expanded adding more family-friendly attractions and ways for kids to learn and play.
We do our best to post about special events and savings at Deanna Rose Children's Farmstead. Be sure to check back at Kansas City on the Cheap frequently and follow us on following us on Facebook and Twitter. Even better, you'll never miss a deal or event if you subscribe to our email newsletter (one email a day) and we don't share your email address with anyone else.
Now grab the kids (preferably your own) and get ready to have fun at the Farmstead.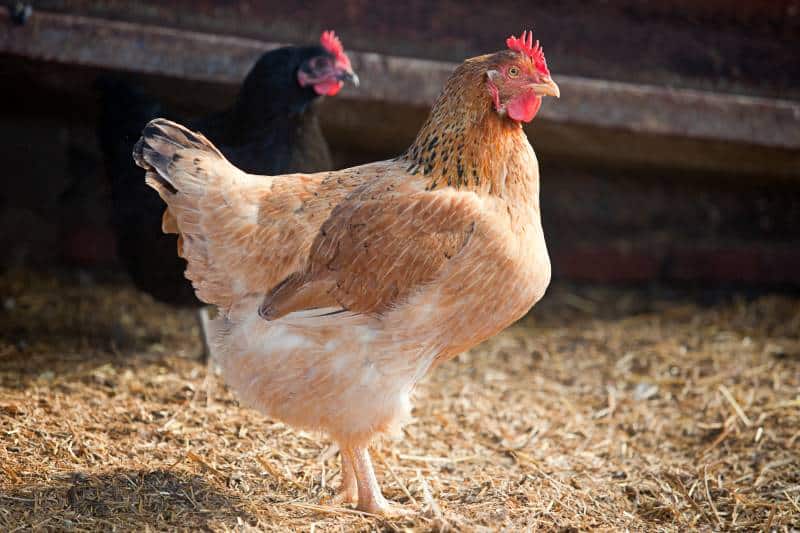 Deanna Rose Children's Farmstead Hours
For the 2022 season, Deanna Rose Children's Farmstead is open daily from 9 a.m. to 5 p.m. April 1 through October 31.
For holidays and special events, check before you go as they may have special hours.
Deanna Rose Children's Farmstead Admission
Deanna Rose Children's Farmstead hosts two FREE admission weekends per year and offers FREE admission on select afternoons .
Here's the full admission lineup in case you can't make it to the Farmstead during one of the FREE times:
Tuesday through Sunday (includes holidays) – $3 per person
Monday through Thursday after 2 p.m. – FREE (except on holidays)
Kids under the age of two are always FREE
Deanna Rose Children's Farmstead Attractions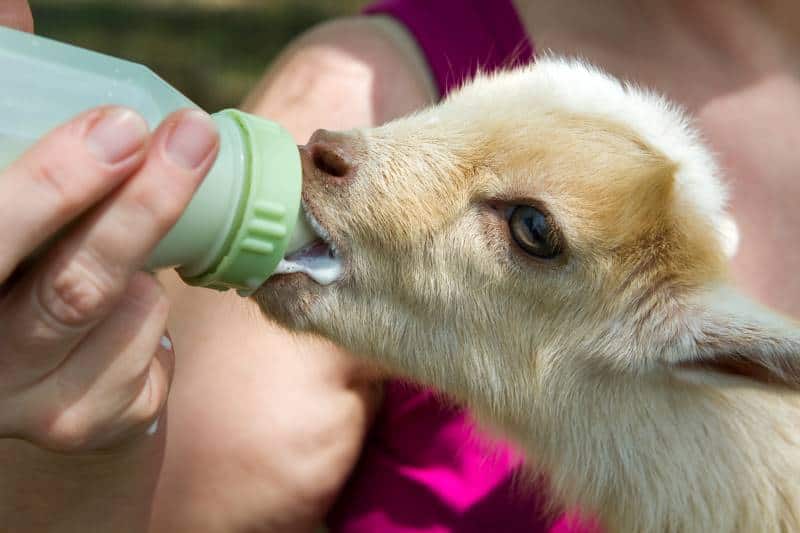 April through October, kids can learn firsthand about life on a turn-of-the-century Kansas farm at Deanna Rose Children's Farmstead. There's tons of stuff to see and do on the grounds: see the animals, bottle-feed baby goats, ride a pony, mine for gems, watch a cow being milked, play on multiple playgrounds, fish, tour the historical buildings (a schoolhouse, Indian earthen lodge, a bank, etc.), catch a real-life blacksmith demonstration pedal a tractor and more. If you need some relaxation, stroll through the various gardens and walking trails or go for a wagon ride.
Most attractions at the Deanna Rose Children's Farmstead are included with admission.
There are additional costs for some special activities. You can pay for these ala carte or purchase an $11 Combo Pack. This package includes several activities for the flat rate.
Animal feeding: Purchase feed and feed the animals. Sorry, you can't bring in your own feed.
Baby goat bottle feeding: You can go into the baby goat pen for FREE but for $1 kids get a bottle of milk and feed it to the (goat) kids.
Fishing: For $3 you can cast a pole using worms into the pond in hopes of pulling out a fish. Outside poles and bait aren't allowed.
Mining: For $5 or $8 you can sift through a bag of rocks hoping for some gems.
Wagon rides: Enjoy a hayride for $3 per person. Kids under the age of one are FREE. Those under age 12 need to have an adult ride with them.
Food & Beverages at Deanna Rose Farmstead
Concessions are available for purchase inside the Farmstead, including an old-fashioned ice cream parlor and general store.
You can save some money by bringing along your own fare. Visitors are allowed to bring water and children's snacks into the Farmstead. Picnic tables are available near the parking lot if you want to bring a meal to enjoy.
Deanna Rose Children's Farmstead Free Weekends & Special Events
The Deanna Rose Children's Farmstead hosts a variety of events throughout the year. Here are the ones that have been announced so far. We'll add more as details are available.
June 4-5: FREE Admission Weekend
August 6-7: FREE Admission Weekend
Deanna Rose Children's Farmstead Membership
If you plan to go several times in a season or you have multiple kids, getting a Friends of the Farmstead Membership can pay off.
Individual and family memberships are available ranging from $25 to $100. All provide FREE admission for one year. Overland Park residents also receive FREE guest passes with memberships.
Deanna Rose Children's Farmstead Location & Parking
The Deanna Rose Farmstead is located at 138th and Switzer in Overland Park, KS. Parking is FREE.
You will also find a public picnic area and playground near the parking lot. These are FREE and open to the public even if you do not go into the Farmstead.
When
Weekly on Monday, Tuesday, Wednesday, and Thursday @ 2:00 pm-5:00 pm (April 4, 2022 - October 31, 2022)
What
FREE Admission to Deanna Rose Children's Farmstead
Where
Deanna Rose Children's Farmstead
When
Daily @ 9:00 am-5:00 pm (June 4, 2022 - June 5, 2022)
What
FREE Admission Weekend at the Farmstead
Where
Deanna Rose Children's Farmstead
When
Daily (August 6, 2022 - August 7, 2022)
What
FREE Admission Weekend at the Farmstead
Where
Deanna Rose Children's Farmstead
Deanna Rose Children's Farmstead
13800 Switzer Road
Overland Park, KS 66221
(913) 897-2360