Life is too short for bad cheesecake.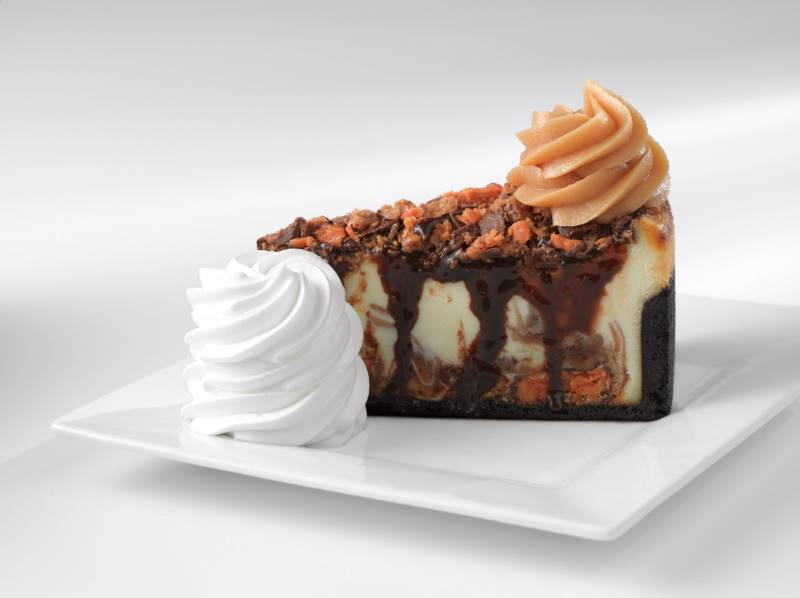 You'll find some of the best at The Cheesecake Factory where you can stretch your dining out budget with a handy gift card bonus.
Known for its extensive menu, generous portions and legendary desserts, The Cheesecake Factory is helping customers treat themselves to something sweet with a special gift card bonus offer — from April 12-15, 2021.
When you purchase a gift card online during the promotional period, you will receive a $15 e-Bonus gift card. ift Cards and e-Bonus Cards do not expire. Terms and conditions apply.
With more than 250 menu selections and more than 50 signature cheesecakes and desserts, The Cheesecake Factory gift cards are the perfect treat to give to a loved one or yourself. If the eatery is one of your family's favorite spots to celebrate a milestone or birthday, now's the time to stock up on gift cards.
NOTE: Not all locations offer the same national promotions. As a result, price and participation may vary. It's always wise to call ahead for verification in your area. We strive to keep up with "limited-time offers," but deals may end without notice.
More Food and Drink Deals in Kansas City
Monday, October 25, 2021
Tuesday, October 26, 2021
Wednesday, October 27, 2021
Thursday, October 28, 2021
Friday, October 29, 2021
Saturday, October 30, 2021
Sunday, October 31, 2021
Monday, November 1, 2021
Tuesday, November 2, 2021
Wednesday, November 3, 2021
Thursday, November 4, 2021
Friday, November 5, 2021
Saturday, November 6, 2021
Sunday, November 7, 2021
Monday, November 8, 2021
Tuesday, November 9, 2021
Wednesday, November 10, 2021
Thursday, November 11, 2021
Friday, November 12, 2021
Saturday, November 13, 2021
Sunday, November 14, 2021
Monday, November 15, 2021
Tuesday, November 16, 2021
Wednesday, November 17, 2021
Thursday, November 18, 2021
Friday, November 19, 2021
Saturday, November 20, 2021
Sunday, November 21, 2021
Monday, November 22, 2021
Tuesday, November 23, 2021