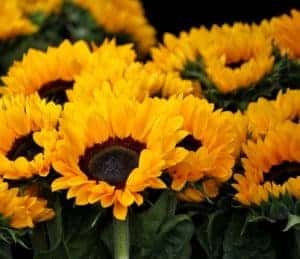 This Friday through Sunday, September 15-17, 2017, the DeSoto Arts Council is holding its annual Sunflower Art & Music Fest at the Barn at Kill Creek Farm. Admission is FREE.
This event includes works by more than 25 artists and crafters. There will also be live entertainment, kids' activities, food vendors, Pioneer 4-H crafts, collector posters, sunflowers, pumpkins, and more.
Hours are from Noon to 7 p.m. on Friday, 10 a.m. to 7 p.m. on Saturday, and 10 a.m. to 5 p.m. on Sunday.
The Barn at Kill Creek Farm is located at 9200 Kill Creek Road in De Soto, Kansas.