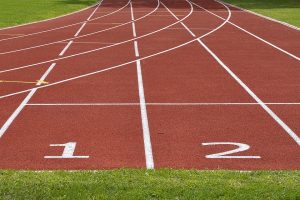 On Saturday, September 16, 2017, the Kansas City Sports Commission is holding a FREE track and field clinic for kids ages 6-12 at St. Teresa's Academy. The clinic provides an opportunity for kids to learn and enjoy the the sport of track and field. Although the clinic is free, registration is required.
Check-in opens at 8:30 a.m. The clinic runs from 9 to 11 a.m.
St. Teresa's Academy is located at 5600 Main Street in Kansas City, Missouri.
The next kids sports clinic (lacrosse) will be held on Saturday, September 30, 2017, at Swope Soccer Village. You can register for the lacrosse clinic here.
KC Sports Commission Youth Clinic Series