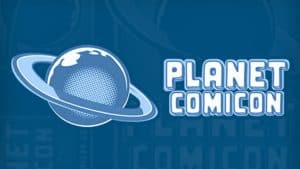 Planet Comicon Kansas City, Kansas City's largest pop culture and comic book convention, will take place this Friday through Sunday, February 16-18, 2018, at Bartle Hall.
Adult tickets run from $26 to $41 for a one-day pass; Youth tickets run from $8-15 for a one-day pass (depending on which day) if you buy them in advance. They'll cost you $40-$90 (adult)/$15-$35 (youth) at the door. Online ticket sales end on February 15 at 10:59 a.m.
An Adult 3-day pass is $70; $90 at the door; Youth (ages 8-12) 3-day pass is $25; $35 at the door.
Kids 7 and under get in FREE (limit of two per adult paid admission).
The show features celebrity guests and cosplayers from film and television and creators of comic books, animation, novels, video games, and other media. There will also be photo ops, panel discussions, performances, Q&A sessions, special attractions, a costume contest, gaming, and all kinds of vendors with comics, magazines, clothes, posters, toys, and other collectibles.
Hours are from noon to 7 p.m. on Friday, 10 a.m. to 7 p.m. on Saturday and 10 a.m. to 5 p.m. on Sunday.
Bartle Hall is located inside the Kansas City Convention Center at 301 West 13th Street in Kansas City, Missouri.