Watching classic holiday movies will almost certainly take you on a trip down memory lane to a time when Christmas was magical.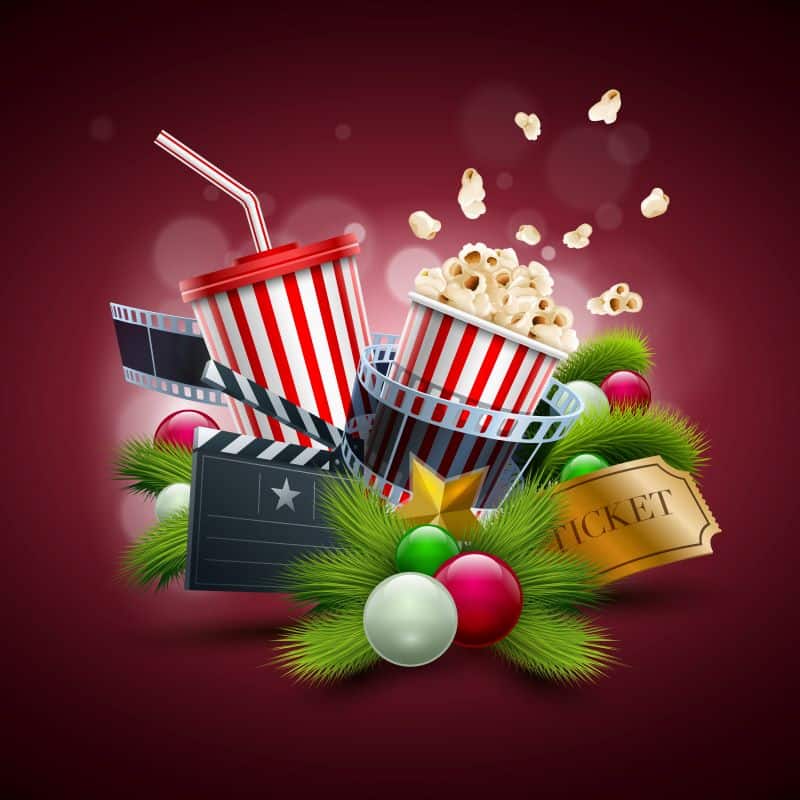 Some of us prefer the time-honored traditions of White Christmas, A Christmas Story and Miracle on 34th Street.
Others will enjoy newer holiday classics like Elf, National Lampoon's Christmas Vacation, The Santa Clause and The Polar Express. Friends and family may even have a lively debate over whether Gremlins or Die Hard are truly holiday classics.
Whatever your pleasure, watching your favorite holiday movie on the big screen can be a whole different experience.
It's a Wonderful Life is a great example. Countless times you've probably watched George Bailey sit in Mr. Potter's office desperately begging for help. If you're viewing the Frank Capra classic at the theatre, get a good look at the items on Mr. Potter's desk. These items are subtle reference to his true character.
We've found the following cheap options so you can get your holiday classics film fix in a frugal manner. Check back because we'll add more holidays classics as we find them scheduled.
Be sure to check details with each venue, as most places have some kind of rules or guidelines for health and safety. We're also including some virtual and drive-in events because we know some of our readers prefer those options over theatres right now.
Holiday Movie Classics Showing in Kansas City
Black Friday
Chopping Mall
Dial Code Santa Clause

Elf

Home Alone
How the Grinch Stole Christmas

It's a Wonderful Life

Krampus

National Lampoon's Christmas Vacation

The Polar Express

Rare Exports: A Christmas Tale

Silent Night
B&B Twin Drive-In Holiday Extravaganza: See Santa and a movie during a special presentation December 4.
Holiday Classic Drive-In Movies: Vineyard Church in Kansas City is hosting FREE drive-in movies on select nights in December. Bundle up and pile into the car for these holiday classic movie experiences:
December 3, 7 p.m.: Polar Express
December 4, 7 p.m.: Polar Express – North KC location
December 10, 7 p.m.: Home Alone
Screenland Armour Theatre: Classic viewing in a classic setting. Screenland also specializes in some holiday-themed horror flicks.
Union Station Extreme Screen: Enjoy a choice of holiday classic movies on the biggest screen in Kansas City for a small price.
You may also be interested in our other Kansas City holiday fun and event posts:
Best Holiday and Christmas Light Displays in Kansas City
Holiday Shopping Gift Card Bonus Offers
Polar Express, Santa Trains and Christmas Train Rides in Kansas City
Classic Holiday Movies at Theaters in Kansas City