Chicken is the new chocolate this Valentine's Day.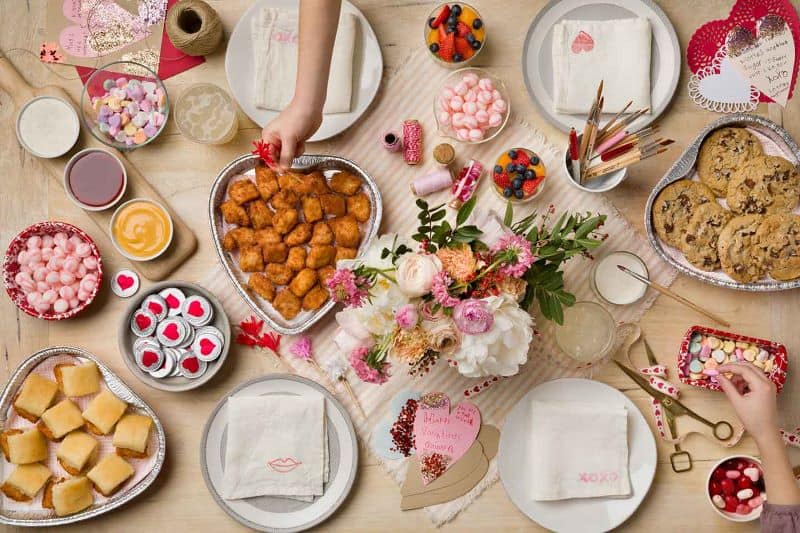 Show the ones you love how you really feel with special heart-shaped trays from Chick-fil-A. Choose from:
30-count Chick-fil-A Nuggets
10-count Chick-n-Minis
6-count Chocolate Chunk Cookies
12 Chocolate Fudge Brownie Halves
Of course, there is nothing that says you can't get all of them!
These special trays will be available at participating restaurants for a limited time beginning Monday, January 23, while supplies last. This offer will end on February 25.
Availability varies by location so please check with your local restaurant to confirm.
Kansas City Chick-fil-A locations
The metro has several Chick-fil-A locations (Blue Springs, Independence, Kansas City, KS, Kansas City, MO, Lee's Summit, Liberty, Mission, Olathe and Overland Park). Lawrence has two Chick-fil-A locations including one on the University of Kansas campus.
You may also be interested in:
Cheap, Not Cheesy Valentine's Day Date Ideas in Kansas City
Kansas City Valentine's Day Restaurant Deals
More Kansas City food and drink deals
Sunday, October 1, 2023
Monday, October 2, 2023
Tuesday, October 3, 2023
Wednesday, October 4, 2023
Thursday, October 5, 2023
Friday, October 6, 2023
Saturday, October 7, 2023
Sunday, October 8, 2023
Monday, October 9, 2023
Tuesday, October 10, 2023
Wednesday, October 11, 2023
Thursday, October 12, 2023
Friday, October 13, 2023
Saturday, October 14, 2023
Sunday, October 15, 2023
Monday, October 16, 2023
Tuesday, October 17, 2023
Wednesday, October 18, 2023
Thursday, October 19, 2023
Friday, October 20, 2023
Saturday, October 21, 2023
Sunday, October 22, 2023
Monday, October 23, 2023
Tuesday, October 24, 2023
Wednesday, October 25, 2023
Thursday, October 26, 2023
Friday, October 27, 2023
Saturday, October 28, 2023
Sunday, October 29, 2023
Monday, October 30, 2023