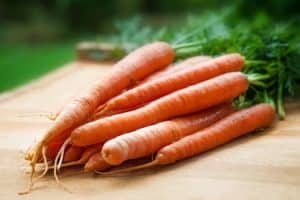 The Brookside Winter Farmers' Market brings one of Kansas City's favorite farmers' market indoors! Admission is free.
The Market will meet inside Curry Education Center at the Research Medical Center – Brookside Campus every First and Third Saturdays, from 9 am – noon, through the month of March.
The Brookside Farmers' Market is an organic, non-GMO, local, vendor-only market. You will find fresh, seasonal produce, sustainably-farmed meats, raw cheeses, vegan cheeses, fermented foods, spices and rubs.
The Market accepts Kansas Vision and Missouri SNAP dollars and can issue tokens good at any qualifying vendor.
Free parking is available in Lot B by the Health Pavilion. The Research Medical Center – Brookside Campus is located at 6675 Holmes Road in Kansas City, Missouri.