Baskin-Robbins' popular Celebrate 31 special is returning!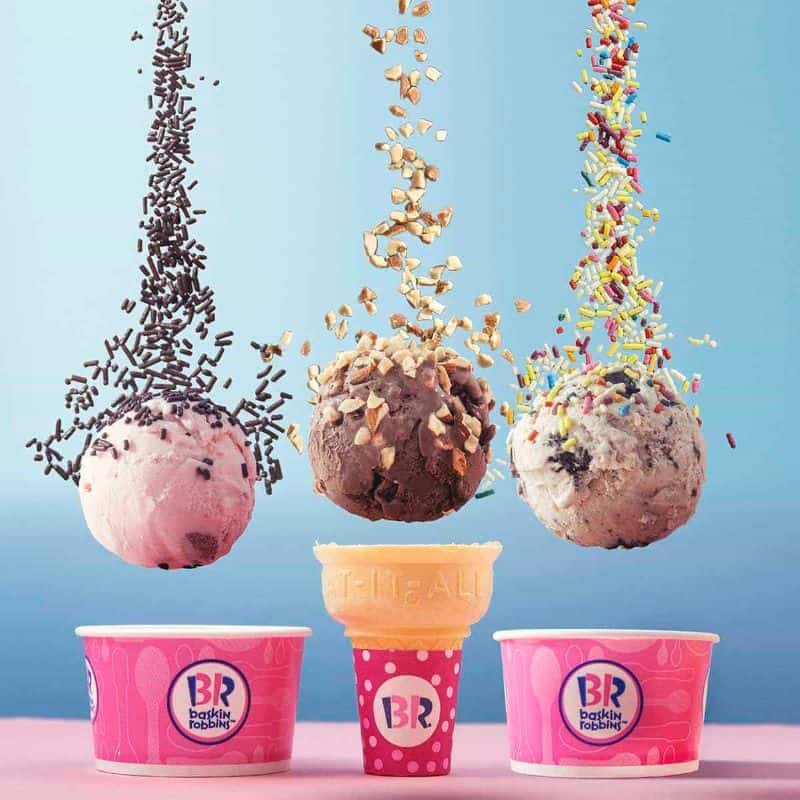 Baskin-Robbins was founded on one sweet and simple concept: Ice cream should be an everyday treat and there should be a new flavor to enjoy every day. That's why Baskin-Robbin's founders, Burt and Irv, launched 31 flavors — so ice cream lovers could lick a new delicious flavor every day of the month.
More than 75 years later and Baskin-Robbins is still celebrating the number 31. (Did you know the popular ice cream shop has scooped about 1,400 flavors over the years?)
On the 31st of the month, Baskin-Robbins is offering 31% off all scoops at participating locations. Waffle cones, toppings and sundaes are excluded from the discount.
The sweet deal is available all day, every 31st of the month. Mark your calendars for January, March, May, July, August, October and December.
Plus, on Aug. 31, enjoy buy-one-get-one 50% off pre-packed quarts — in-shop or online. Coupon must be presented inside the Baskin-Robbins app and scanned at the time of purchase. (For online orders, use promo code CELEBRATE31 at checkout.)
NOTE: Not all locations offer the same national promotions. As a result, price and participation may vary. It's always wise to call ahead for verification in your area. We strive to keep up with "limited-time offers," but deals may end without notice.
More Kansas City Food & Drink Deals
Tuesday, December 5, 2023
Wednesday, December 6, 2023
Thursday, December 7, 2023
Friday, December 8, 2023
Saturday, December 9, 2023
Sunday, December 10, 2023
Monday, December 11, 2023
Tuesday, December 12, 2023
Wednesday, December 13, 2023
Thursday, December 14, 2023
Friday, December 15, 2023
Saturday, December 16, 2023
Sunday, December 17, 2023
Monday, December 18, 2023
Tuesday, December 19, 2023
Wednesday, December 20, 2023
Thursday, December 21, 2023
Friday, December 22, 2023
Saturday, December 23, 2023
Sunday, December 24, 2023
Monday, December 25, 2023
Tuesday, December 26, 2023
Wednesday, December 27, 2023
Thursday, December 28, 2023
Friday, December 29, 2023
Saturday, December 30, 2023
Sunday, December 31, 2023
Monday, January 1, 2024
Tuesday, January 2, 2024
Wednesday, January 3, 2024