Because travel is better together.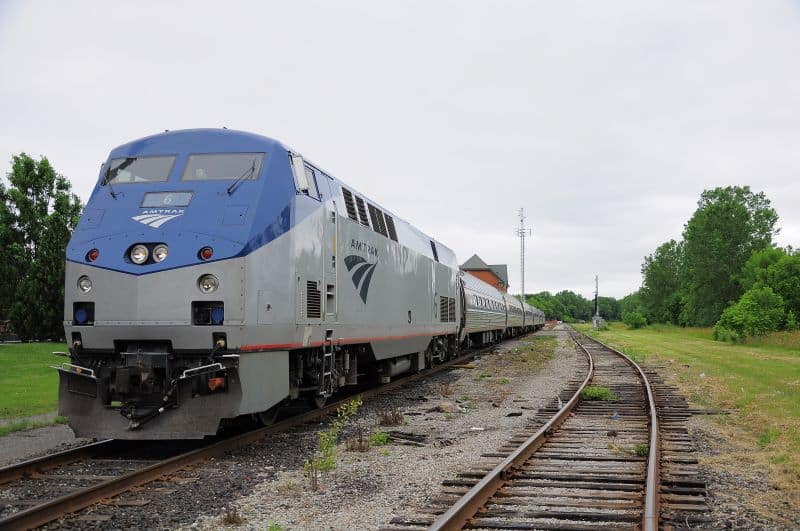 The shared experience of a trip can bring you closer together, create a bonding opportunity and make great stories to tell later. From a practical standpoint, traveling with someone else can sometimes be cheaper.
For a limited time, AMTRAK is offering buy-one-get-one-FREE train tickets during their Amtrak Loves You Sale.
Tickets must be purchased Feb. 11-16, 2021 for a valid route and travel must be done Feb. 22-Aug. 27, 2021. The tickets must be for two people traveling together.
This offer is available on some of Amtrak's best routes, nationwide including, Auto Train, Acela, Northeast Regional and California Zephyr.
Amtrak Travel in Kansas City
The primary Amtrak station in Kansas City is located at Union Station. This station is serviced by both the Southwest Chief and Missouri River Runner trains.
Missouri River Runner
The Missouri River Runner route is a Show Me State experience taking travelers from Kansas City to St. Louis with many stops at towns along the way. Stop highlights and local attractions include:
Jefferson City – state capitol
Herman – wineries
St. Louis – the Gateway Arch, St. Louis Cardinals and more
Southwest Chief
The Southwest Chief route runs between Chicago and Los Angeles allowing travelers to take in eight states including Illinois, Iowa, Missouri, Kansas, Colorado, New Mexico, Arizona and California.
Amtrak Loves You Sale Terms and Conditions
Valid for (1) one free companion rail fare with the purchase of (1) one regular (full) adult rail fare.
The companion and full fare paying customer must travel together on the same itinerary and have tickets issued together.
For sale February 11–16, 2021.
For travel February 22–August 27, 2021.
Valid on all services except Amtrak Cascades, Pennsylvanian, Keystone Service, and 7000–8999 Thruways.
Upgrades to Acela First Class, and non-Acela Business Class are valid upon payment of full accommodation charge.
Seating is limited, seats may not be available on all trains, or all times.
This offer is not combinable with any other discount offer.
In addition to the discount restrictions, this offer is also subject to any restrictions, blackouts and refund rules that apply to the type of fare purchased.
A 25% cancellation fee may apply.
Once travel has begun, no changes to the itinerary are permitted.
Fares, routes and schedules are subject to change without notice.
Other restrictions may apply.
You may also be interested in:
Cheap, Not Cheesy Valentine's Day Date Ideas in Kansas City