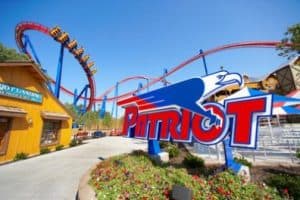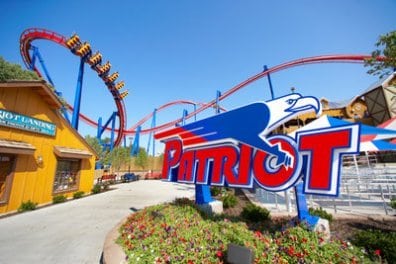 Here are some ways you can get a discount on tickets to Worlds of Fun/Oceans of Fun during the 2017 season.
FYI, Oceans of Fun is open May 26-September 4.
Buy your tickets online in advance: This year, the park is offering an "Everyone Pays Kids' Price" ticket for $39.99; it's available through June 18. That deal will save you up to $19 per ticket.
If the "Everyone Pays Kids' Price" isn't available when you want to go, it's still much cheaper to buy your tickets online. An online "Any Day Admission" ticket is $46; the gate price is $59. So buying online will save you $13 per ticket.
Visit Monday through Thursday: "Weekday Saver Tickets" are $41 (they're available online for select dates); that's $5 cheaper than the weekend online price and $18 cheaper than the gate price.
Buy an after 4:00 p.m. pass: An after 4:00 p.m. pass will cost you $36 online; $39 at the gate. This option will save you up to $23 per ticket.
Buy a two-day pass: A two-day pass is $59 online; $64 at the gate. This option will save you up to $59, so it's like getting two days for the price of one (if you were paying gate price). The pass can be used on any two public operating days in 2017 (so you don't have to use it two days in a row).
Buy a season pass: If you're going to visit more than a couple of times this year, you might want to consider buying a season pass. The cheapest option (Silver Pass) is $111, but that doesn't include parking, which is at least $15 per visit. You'd be better off paying $123 for the Gold Pass. It does include parking, plus food and merchandise discounts and other perks. They'll let you pay it off in six payments ($20.50 a month).
Buy a parking pass: If you buy a parking pass online in advance, you'll save $2 on parking (click on the daily admission ticket and you'll find the parking pass option).