You don't have to spend big to see more than 72,000 toys and fine-scale miniatures that make up the collection at The National Museum of Toys and Miniatures.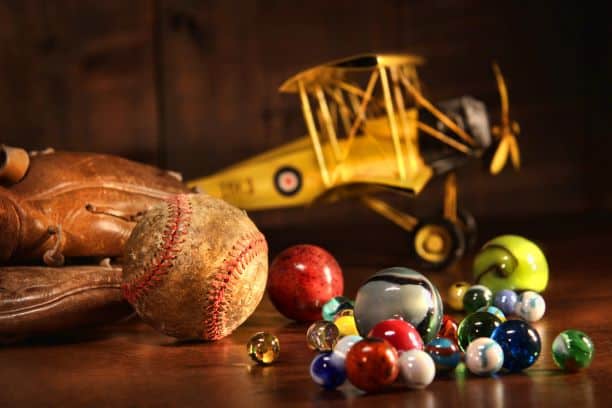 These items represent the world's largest fine-scale miniature collection and one of the nation's largest antique toy collections on public display. Explore generations of childhood through dolls, dollhouses, trains, soldiers, teddy bears and more that are part of permanent and temporary exhibits.
Admission
Museum admission fees are:
$8 for adults ages 18-64
$7 for adults 65+
$5 for kids ages 6-17 and college students with a valid student ID
FREE for kids ages 5 and under
$3 for those with a valid EBT card as part of Museums for All program
FREE for active duty and retired military (valid ID required); University of Missouri – KC faculty, staff and students (valid ID required) and museum members
Memberships
Becoming a member of the museum allows you to share the museum with family and friends FREE for a whole year. Simply choose the number of people you would like to bring with you each time you visit. At least one named member must be present at the time of admission; the rest of your party can be made up of different people. If you purchased the entry-level membership for $25, you'd only need to two visits with a child or adult to start saving.
$25 – Two People Per Visit (you and a guest)
$50 – Four People Per Visit (you and up to three guests)
$75 – Six People Per Visit (you and up to five guests)
$120 – Twelver People Per Visit (you and up to 11 guests)
More member benefits
Membership benefits extend beyond FREE admission. You also get discounts in the museum store, special pricing on museum events and a membership card that lets you save money with other businesses around town. Through Dec. 2019, these are:
Crows Coffee – 10% discount on beverages (non-alcoholic) and pastries
doob 3d – 5% discount (valid through 11/30/2019); scan, model and print 3-D figurines of you and your family.
U.S. Toy and Constructive Playthings – 5% discount on children's toys, classroom materials, carnival prizes and party supplies.
Ensuring a good visit
It's recommended you allow about one hour to get through the galleries, although many visitors stay longer. Here are a few other things to know as you plan to visit the National Museum of Toys and Miniatures.
The museum is open to all ages but kids five and up will probably enjoy the museum the most. If you're bringing small ones in a stroller, please consider using a small, foldable one.
You're allowed to take photos of the permanent collections if they are for personal use, but you can't use a flash. Video cameras aren't allowed in any part of the museum.
Food and drink can't be brought into the museum. You'll also need to leave backpacks and large bags or purses at home or in your car.
Hours
The National Museum of Toys and Miniatures is located at 5235 Oak Street, Kansas City, MO. FREE museum parking available off 52nd Street.
Check here for current museum hours.
The museum is closed in observance of the following holidays: New Year's Day, Martin Luther King Jr. Day, Easter Sunday, Memorial Day, Independence Day, Labor Day, Thanksgiving Day, Christmas Eve and Christmas Day.