The Kansas City Zoo has reopened but you can still get your animal fix even if you don't feel like venturing out at this time.
The Kansas City Zoo also has multiple animal cams live streaming 24/7. You can catch the feeding, naps, play times and daily antics of penguins, giraffes, otters, orangutans and more.
The animals are well cared for each day by the team of zookeepers and veterinarian staff who are posting regular updates on social media, including Facebook and YouTube.
In the meantime, keep an eye on your favorite animals at the Kansas City Zoo and across the country. Here's just a peek at the live cams zoos and animal sanctuaries around the U.S. are hosting – all with FREE viewing.
Animal Cams You Can't Stop Watching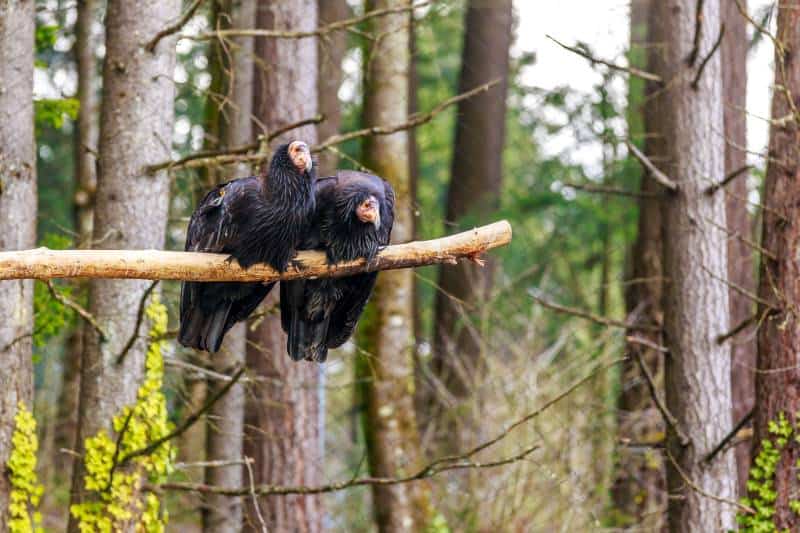 Big Sur Coast Sanctuary: The Ventana Wildlife Society has been releasing captive-bred condors to Big Sur, California since 1997. You will see the most action from from this endangered species from late morning to early afternoon.
Cincinnati Zoo: Fiona the Hippo, how we loved watching you when you were so tiny. Honestly, we haven't stopped loving watching you and fortunately for us, we can still watch the live cams. Follow the Zoo on Facebook for updates as to when they will host these cams and give you a peek into one of the most popular animals on the Internet (and, of course, their other animals too).
Decorah Eagle Cam: This bald eagle nest is located near a trout hatchery in Decorah, Iowa. After two of this pair's nests were destroyed, the Raptor Resource Project team began constructing this nest with the hopes that the eagles would take it over and build upon it–and they have! Watch as they come back each year to raise another brood.
Georgia Aquarium: If you've watched Animal Planet's The Aquarium, you know the amazing job that this Atlanta-based aquarium does taking care of their animals. That won't stop even though they temporarily closed their doors. They have five webcams to choose from, but why choose? Watch the penguins, belugas, puffins, piranhas, and sea otters.
Lubee Bat Conservancy: When most of the other animals are sleeping, you can tune into Lubee Bat Conservancy's nocturnal creatures. The Mixed Species Flying Fox cam showcases 5 of the 13 species cared for at Lubee Bat Conservancy – Malayan flying fox, Variable flying fox, Little golden-mantled flying fox, Rodrigues flying fox and Spectacled flying fox.  The Giant Flying Fox cam gives you a view of the largest species of bat in the world, the Malayan flying fox which can attain a wingspan of six feet.
Miami Zoo: There is nothing cuter than baby animals and, at the Miami Zoo, you can watch meerkats who were born at the zoo for the first time in its history. You can watch Yam Yam and her two pups and Yam Yam's brothers Gizmo, Joe and Diego. Can you stand so much cuteness?
Monterey Bay Aquarium: Ever hear of jelly zen? If you never thought about jellyfish being calming, you haven't watched their live cam at the Monterey Bay Aquarium. The Aquarium also has other animal live web cams, including sea otters.
San Diego Zoo: Maybe baboons are your favorite animals — what about polar bears, monkeys, elephants, owls, condors or tigers? Like we said before, you don't have to choose. Just watch all of the live web cams at the San Diego Zoo.
Save the Manatees: What could be more calming than the docile nature of manatees, the sea cows of the coast? Watch manatees on underwater and above-water webcams at Blue Spring State Park and Ellie Schiller Homosassa Springs Wildlife State Park.
Smithsonian National Zoological Park: The Smithsonian's National Zoo is one of Washington D.C.'s, and the Smithsonian's, most popular tourist attractions. Join the crowd from your own home and watch giant pandas Tian Tian and Mei Xiang chomp on bamboo and tumble in the grass. Move on to take a look at the zoo's Asian elephants, African lions and colony of naked mole-rats, the only true eusocial mammals.
Tennessee Aquarium: This Aquarium's online camera feeds let you observe otters romping and diving in the Appalachian Cove Forest, peep in on the penguins rocketing through the waves in Penguins' Rock and dive into the lively depths of the massive Secret Reef exhibit. Viewers can also download their activity sheets and links to the Aquarium video series.
More Animal Web Cam Resources
Explore: Visit explore.org for a variety of live cams you can choose from. For example, there is the West End Bald Eagle Cam from Catalina Island in California or the Kitten Rescue Sanctuary from Los Angeles, and the Bergin Puppies in Penngrove, California.
EarthCam: A huge number of animal cams from all over the world can be found at Earthcam.
Parts of this post first appeared at Living on the Cheap. Used here by permission.
Day by Day Live Stream Events for Kids
Monday, October 2, 2023
Tuesday, October 3, 2023
Wednesday, October 4, 2023
Thursday, October 5, 2023
Friday, October 6, 2023
Monday, October 9, 2023
Tuesday, October 10, 2023
Wednesday, October 11, 2023
Thursday, October 12, 2023
Friday, October 13, 2023
Monday, October 16, 2023
Tuesday, October 17, 2023
Wednesday, October 18, 2023
Thursday, October 19, 2023
Friday, October 20, 2023
Monday, October 23, 2023
Tuesday, October 24, 2023
Wednesday, October 25, 2023
Thursday, October 26, 2023
Friday, October 27, 2023
Monday, October 30, 2023