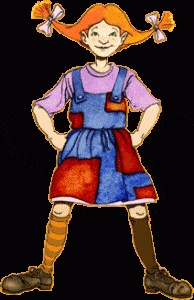 The Theatre for Young America is performing "The Adventures of Pippi Longstocking" June 12-30, 2012, at the H& R Block City Stage at Union Station. Tickets are $8 each for non-members; $6 for members.
Here's a blurb about the show from the Union Station Web site:
"Pippi is a high spirited, warm hearted incarnation of every child's dream of freedom and power. With her usual red braids of hair and strange clothing, she is a young lass of unusual strength. Pollicking adventures abound in her life in Villa Villekula, where she lives alone with her horse and pet monkey while her pirate dad is sailing the South Seas."
Click here for showtimes or to buy tickets.
Union Station is located at 30 W. Pershing Road in Kansas City, Missouri.