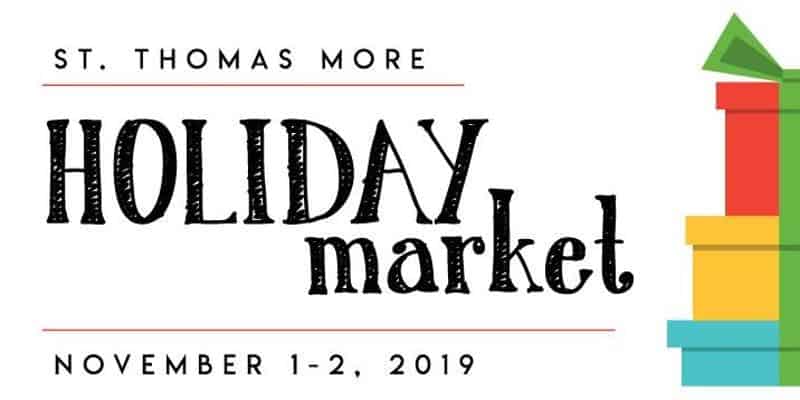 Grab friends and family and make it a group effort to find great gifts for the holidays.
The Home and School parent organization is hosting the second annual St. Thomas More Holiday Market November 1-2, 2019.
More than 40 vendors will be showcasing their items this year.
St. Thomas More Holiday Market Hours
The market takes place at the school located at 11800 Holmes Road, Kansas City, MO.
Friday: 6 p.m. to 9 p.m.
Saturday: 10 a.m. to 3 p.m.
St. Thomas More Holiday Market Tickets
Tickets for Saturday, Nov. 2 are $5.
Tickets for the Friday VIP Social are $40. This includes food, drinks, two raffle tickets, a chance to win a door prize and entry on both Friday and Saturday.
All proceeds from the event benefit the teachers and staff of STM.
More Kansas City Holiday Markets, Bazaars and Craft Fairs
St Thomas More School
11800 Holmes Road
Kansas City, MO 64131
(816) 942-5581