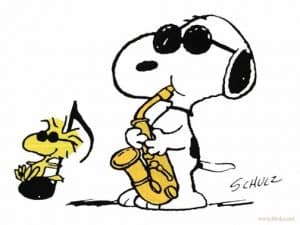 The Christian Youth Theater (CYT) of Kansas City will be performing SNOOPY!!! The Musical May 18-21, 2017. Tickets are $11 for adults in advance, $9 for students/seniors/groups of 10+; $13 at the door for everyone.
Here's a blurb about the show from the CYT website:
"It's remarkable! Fantastic! Entertaining! Yes, Charles M. Schulz has done it again. SNOOPY!!! the musical sequel to YOU'RE A GOOD MAN, CHARLIE BROWN deserves each of its three exclamation points. Based on the world renowned "Peanuts" comic strip, it delights every audience with quiet knowledge and wit of its characters. Musical numbers include The Big Bow-Wow, Don't Be Anthing Less (Than Everything You Can Be), Where Did that Little Dog Go and Daisy Hill."
Show schedule:
Thursday, May 18: 7 p.m.
Friday: May 19: 10 a.m. and 7 p.m.
Saturday: May 20: 2 p.m. and 7 p.m.
All performances will take place at Bell Cultural Events Center at MidAmerica Nazarene College, 2030 East College Way in Olathe, Kansas.