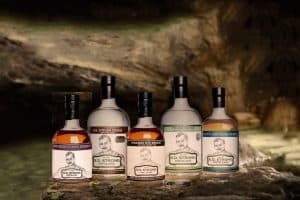 S.D. Strong Distilling distills vodka, gin, whiskey, and bourbon in an underground cave in Parkville, Missouri. On the Second Saturday of each month, they offer tours for $15 per person (21+ only).
The tour of the distillery is approximately 45 minutes to 1 hour and includes a tasting of all of their amazing products. They offer three times slots (1 p.m., 2 p.m. and 3 p.m) and they fill up quickly. Reserve your spot here.
Special Events
The distillery periodically has special events in the really cool cave room. We'll add more as they are scheduled.
S.D. Strong Distilling is located 8500 Northwest Park Drive in Parkville, Missouri.