I really didn't mind turning 50 because I knew I could get my AARP card and start getting in on some pretty awesome senior discounts. Mine has paid for itself several times over because I'm not afraid to use it.
There are tons of senior discounts in Kansas City, so this list is just getting started. We'll keep adding to it as we find more. If you know of any we've missed or if your organization offers a senior discount, please send us an e-mail or leave a comment below!
Although we'll do our best to keep this list currrent, do keep in mind that these deals are subject to change without notice. Also note the age requirements, as they vary by deal.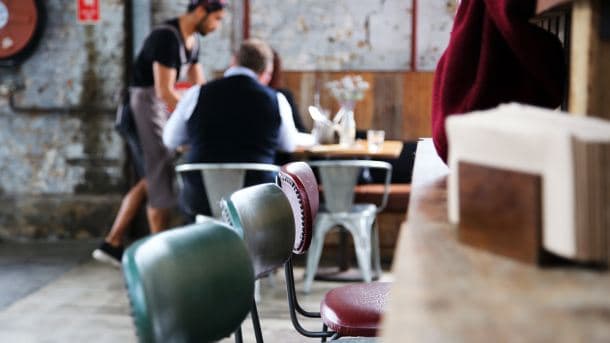 Want to save more money? If you're not doing this already, you can subscribe to Kansas City on the Cheap's daily emails (just one a day), and follow us on Facebook and Twitter.
Looking for exposure for your business or event? Consider sponsoring this popular post. Email ads@kansascityonthecheap.com.
Dining 
Applebee's. Diners who are 60 and up used to get 10% to 15% off with a Golden Apple card, but most Applebee's restaurants have discontinued the card. However, your local Applebee's may have a senior special in place, so ask your waitress or call ahead for information.
Arby's. Get a 10% discount on your purchase; some locations also offer a FREE drink with purchase.
A&W. The offer varies by location, but you can get a 10% discount off your purchase. Always ask about a discount.
Ben & Jerry's. Seniors who are at least 60 years of age can get 10% off at participating warehouse and Scoop Shop locations. And remember, you can ask for a free taste of any flavor in the scoop freezer.
Bonefish Grill. Present your AARP card for 10% off.
Boston Market. Most Boston Markets have a senior discount available. Ask your local restaurant about age requirements on any discounts.
Carrabba's Italian Grill. Show your AARP membership card to get 10% off.
Chick fil-A. Small drink or coffee plus a 10% savings for those over 55.
Chili's. Seniors who are at least 55 years old can get 10% off at participating locations.
Dairy Queen. Participating locations offer free drinks or 10% off purchase to customers who are 55 years of age or more.
Denny's. AARP members receive 15% off their purchase. And if you are feeling spunky, ask your server for something off the secret menu. It's so secret that some locations don't even know about it. French Toast Grilled Cheese Sandwich. You are welcome.
Fazoli's. Join Club 62 for deals.
Hardees. Seniors over 55 years of age receive up to 10% off any order, plus all drinks are 59 cents. Be sure to ask at your local Hardees before ordering.
Jack in the Box. Seniors age 55 or older can get up to 20% off their entire order.
KFC. Seniors who are 55 or older can get a free small drink with meal purchase. But we found the franchises may offer a discount of up to 10%, excluding any coupons or sales. Ask before ordering.
Krispy Kreme. If you're lucky, your local Krispy Kreme participates in a 10% off deal for customers over the age of 50. Ask before ordering.
McDonald's. Customers who are 55+ can receive discounts on coffee and other drinks.
Outback Steakhouse. AARP members can show their card to get 10% off their meal.
Popeye's. Get a free drink or a 10% discount for guests who are 55 years of age or older.
Sonic. Drive in and go home with food and a 10% discount, or a free drink with purchase, if you are at least 60 years old.
Steak 'n Shake. Eat at Steak 'n Shake on Monday or Tuesday for 10% off to those who are 50 or older.
Taco Bell. Get 5% off and a free drink.
TCBY. Enjoy your yogurt for 10% less if you are over 55.
Wendy's. If you are 55 or older, ask for a 105 discount on your purchase.
Entertainment
AMC Theatres. Get a $1 discount on matinees and a $3 discount on evening movies (must be 60+).
Kansas City Zoo. Get a $1 discount on admission (must be 55+).
Regal Cinemas. AARP members get a $3 discount on a popcorn and drink combo (must also be a Regal Crown Club member, but it's FREE to sign up).
Truman Library. Get a $1 discount on admission.
Worlds of Fun. Save $7 on a single-day admission.
Groceries
HyVee. Sign up for a Senior Discount Club Card, and get a 5% discount on purchases on Wednesdays (must be 55+).
Toiletries
Walgreens. Shop on Seniors Day (varies by month) and get special senior discounts (must be 55+ or an AARP member).
Retail
Kohl's. Get a 15% discount on Wednesdays (must be 60+).
Michaels. Get a 10% discount on your entire purchase every day (must be 55+).
Ross Stores. Sign up at the Customer Service desk for the Every Tuesday Club and get a 10% discount on Tuesdays (must be 55+).
Unfortunately, the majority of senior discounts aren't well publicized, so it pays to ask the establishments you frequent if they offer discounts to seniors.