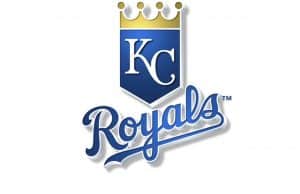 Calling all students who love the Royals! Our hometown team and INK Magazine are hosting Kansas City Royals Student Night every home game Wednesday this season. Students may purchase Outfield Plaza or View Reserved tickets for $10 through September 27, 2017!
Children 14 years old and under and with an adult, high school and college students are eligible for discount tickets with a valid school ID.
Tickets may be purchased online or at the Kauffman Stadium Box Office.
Schedule
May 17 – Royals vs. Yankees
May 31 – Royals vs. Tigers
June 7 – Royals vs. Astros
June 21 – Royals vs. Red Sox
July 19 – Royals vs. Tigers
August 23 – Royals vs. Rockies
August 30 – Royals vs. Rays
September 13 – Royals vs. White Sox
September 27 – Royals vs. Tigers
Enjoy pre-game happy hour specials at the Boulevard Radler Station and live, local music concerts at the Outfield Experience Stage.
Kauffman Stadium is located at 1 Royal Way in Kansas City, Missouri.