Burn off energy and calories without burning through your cash.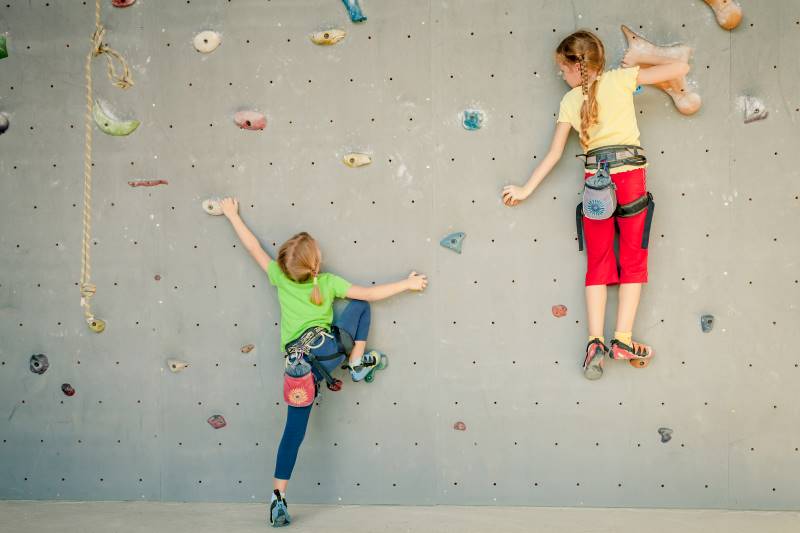 IBEX Climbing Gym in Blue Springs hosts multiple specials throughout the week. Each deal includes a day pass and equipment rental. This is a savings of $9 to $14 off the normal day pass and equipment rental fees.
IBEX offers two types of climbing.
Roped climbing: IBEX Climbing Gym's rope wall is 32 feet tall and a good place for beginners to start. IBEX offers a class to educate new climbers and get them climbing in about 90 minutes (the course also comes with a free two-week trial membership).
Bouldering: The bouldering wall at IBEX is 12 feet tall. Typically, bouldering is performed on relatively shorter climbs with thick crash pads underneath. There are no harnesses or ropes involved.
Weekly IBEX Climbing Specials
Student Day at IBEX
Student Day is every Wednesday at IBEX. A $15 day pass includes gear and climbing all day. Bring a student ID if you're over 18.
Ladies Day at IBEX
Grab your girlfriends and head to the wall.
Ladies Day is every Thursday at IBEX. A $15 day pass includes gear and climbing all day.
Family Fridays at IBEX
All day, every Friday, children 12 and under are FREE with the purchase of an adult day pass or when accompanied by an IBEX member. Kid's rental gear is included in the freebie.
There is a limit of two FREE kids per paying adult or member.
IBEX Hours and Location
IBEX Climbing Gym is located at 801 NW South Outer Rd, Blue Springs, MO.
The gym is open daily from 10 a.m. to 10 p.m., closed for select holidays.
When
Weekly on Friday @ 10:00 am-10:00 pm (September 18, 2020 - January 15, 2022)
IBEX Climbing Gym
801 NW S Outer Road
Blue Springs, MO 64015
(816) 228-9988